FREE Group Coaching & Professional Relationship Building with CTYM!

Weekly Event - Every Friday: 3:00 PM to 5:00 PM (EST)

Clifton, VA
Event Details
Register for FREE here to meet us on any Friday from 3-5PM
Panera Bread


5774 Union Mill Rd.


Clifton

,

VA

20124
As an author, lecturer, highly regarded business coach and financial professional for more than fifteen years Powell has created value for the best and brightest of Northern Virginia. Marvin is dedicated to providing business owners with the professional attention necessary to help them achieve their goals, offering continued service as their needs change.
Over the years Coach Powell has created Coach Powell's Power Playbook for Personal and Small Business Success soon to be released at www.ninetydaypowerplay.com. His dynamic coaching system VisionQuest90 is sweeping the worldwide web, helping thousands of people begin to understand how to create success and live achievement.  If you are lucky, you've gotten a sneak peak at TrueVOICE the latest business development tool for advisors, development officers and consultants of all types. 

Coach Powell will offer you his secrets on:
Developing a highly functional business network
Creating powerful word of mouth business tactics
Using the latest and greatest on-line tools to increase your brand


You don't want to miss this wonderful weekly opportunity to hear from Coach Powell and friends.  Experience the synergy of the newest innovative techniques while exposing your brand to the best and brightest professionals in the area.  Bring about forty business cards and prepare to introduce your business to us.
-----------------------------------------------------------------------------------------------
Guest Speakers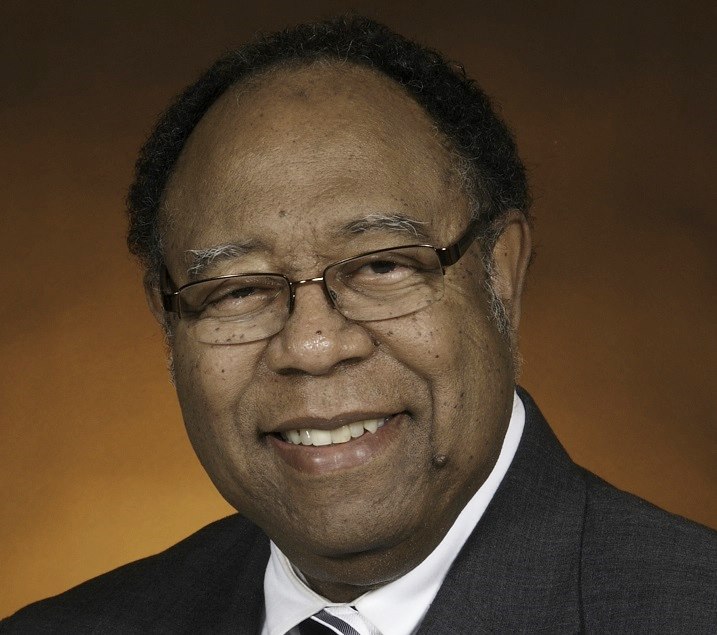 December 6th 2013
We are proud to bring you Mr. Calvin Swartz who has transferred his career experiences as a US Army Officer into a successful company--Progressive Success Corporation. He and his wife incorporated the company in 1981, thus fulfilling his childhood dream to be a business owner. His primary goal in the business is to provide people skills for business professionals—to make the working relationships between people the best that they can be. If your teamwork, communication, public speaking, supervision, or management needs improvement, he is the one to call. He is "in his element" when he is helping people put aside their differences and work together. He has facilitated seminars for the General Services Administration, Departments of Energy, Defense, Commerce, Navy, U.S. Coast Guard, Health and Human Services, Agriculture, Social Security Administration, Centers for Medicare and Medicaid Services, Centers for Disease Control, Fairfax County Govern­ment, U.S Naval Academy, and the Department of The Army. Here is what some of his participants have said about his training:
 "On a one to ten scale, Cal is ten plus."
 "I highly recommend that all our managers take this course."
 "Cal's manner taught us as much as the course material."
Where


Panera Bread
5774 Union Mill Rd.


Clifton

,

VA

20124


Organizer
Coach Powell Training & Development
Friday, June 15, 2012 - 12:49 AM
I'm so excited that my coaching technique has gotten even better!  I spent all of last weekend working with the best of the best and earning my USAR Racquetball Instructor Certification with the great Jim Winterton!
I was amazed at how my game has improve but also my skill in teaching and working with others has grown tremendously.
Know I can help increase your business productivity as well as your effectiveness on the racquetball court.
Can you tell, that this is my other obsession?
Friday, February 12, 2010 - 9:17 AM
The Winter Storm of 2010 has and will not stop our party!  You can count on it.
-Coach Powell
"Your success is our focus"
Wednesday, December 16, 2009 - 10:55 AM
Our current focus is on social networking and making it a part of your strategy.  Bring your questions on LinkedIn, FaceBook, Twitter, NING, Blogging or whatever.  Let's share our expertise and change the world.
If your not making a truckload of money with your social networking experience, WHAT ARE YOU DOING?!  You need to start the new year off right and be here.
-Coach Powell
"Your success is our focus"
Wednesday, November 4, 2009 - 10:38 AM
Coach Powell and the Centreville Community Foundation has recently been a featured article in The Washington Times.  Please check out the article and pass it on to community and business leaders that you may know.
-Coach Powell
"Your success is our focus"
Tuesday, October 13, 2009 - 3:46 PM
This weeks discussion will be about the powerful lessons on productivity.  You don't want to miss this one.
-Coach Powell
"Your success is our focus"