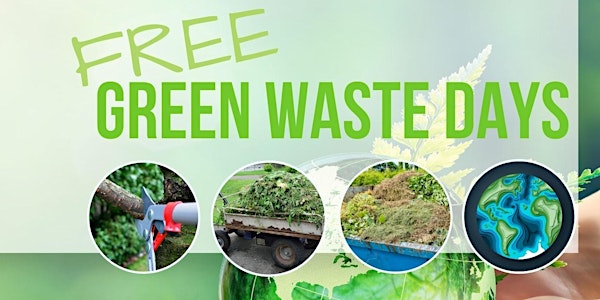 FREE GREEN WASTE DAY - May 1st, 2021
FREE GREEN WASTE DAYS FOR DEFENSIBLE SPACE
About this event
This event is to encourage residents in Green Valley and along Rockville Rd to remove ladder fuels, thin dense vegetation, and remove dead and/or fallen trees to create defensible space and reduce the risk of catastrophic wildfire. In addition, defensible space gives fire fighters a fighting chance to protect your property when threatened by wildfire.
***Residents will need to bring their green waste to the Free Green Waste site in Green Valley. The location will be sent to you upon registration.
You will be required to help transfer your Green Waste to the bin. We will have volunteers to assist.
ACCEPTABLE
Shrubs, bushes, twigs
Branches
Tree logs, small trees - No longer than 4 ft in length. Must be able to load into the dumpster
Leaves, pine needles, vines
NOT ACCEPTABLE
Food waste
Paper or cardboard
Building materials (rock, gravel, cement, or painted wooden boards or boards with nails, screws, or other material attached)
Trash of any kind
Plastic bags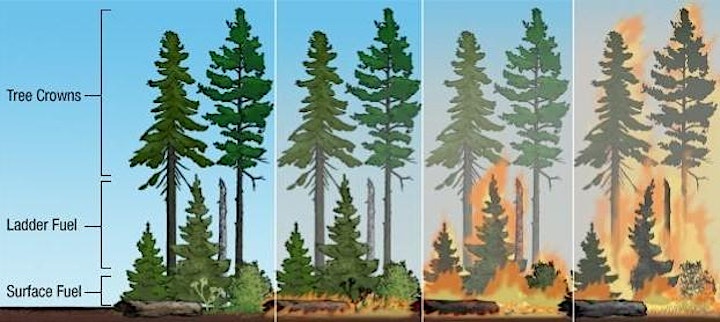 Remove surface fuels (shrubs, fallen tress/branches, grass).
Remove ladder fuels so there is at least a 6 ft clearance from the ground to the the bottom branches of your large trees. This prevents a surface wildfire from climbing up into the crown of your trees.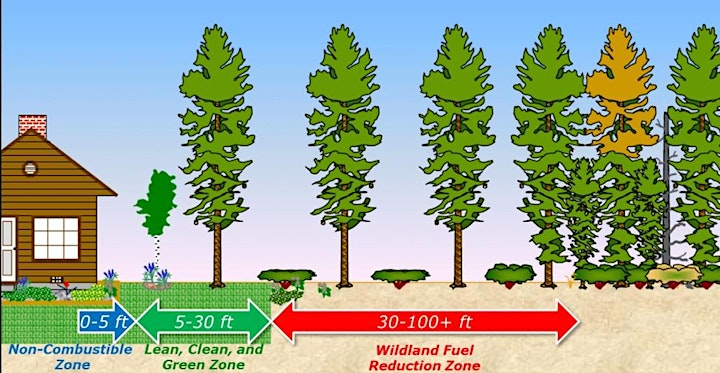 Remove branches that hang over your chimney.
Remove leaves and needles from your gutter.
Remove dead, dry, or highly flammable vegetation within 5-30 ft of your home. Keep the grass watered and cut.
Create horizontal spacing between plants and trees to prevent rapid spread of wildfire.