Join The Horticultural Society of New York's educators for a tour of two unique gardens at Denny Farrell Riverbank State Park.
About this event
Take a Seasonal Stroll with The Hort!
Come and enjoy a walk through unique garden spaces, all at Denny Farrell Riverbank State Park along the Hudson River. See everything in bloom right now, and learn from the Hort's educators what goes into the planning and care of the gardens.
In the kitchen garden, we'll explore herbs and vegetables and discuss what's in season. In the pollinator garden, we'll explore native flowers, grasses, and trees, and the many local species they support.
We'll be happy to answer your burning botany questions and offer gardening advice as we take a leisurely stroll through the gardens. Come to learn something new, to ask a question, or to simply take in the beauty of the gardens on a spring day.
We can't wait to see you in the garden!
What to expect:
Please dress comfortably for the weather and some walking.
This is an outdoor event. We will cancel by 8 am via text message in the case of inclement weather.
Directions:
The entrance to Denny Farrell Riverbank State Park is located at 145th St. and Riverside Drive (another pedestrian entrance is located at 138th st). For the tour, please meet us outside the greenhouse, across from the track, next to the community garden.
Safety Information:
For the safety of all participants and our staff, all participants are required to wear a mask and maintain safe distancing throughout the tour.
Participants must complete a symptom check survey and liability waiver prior to participating.
For More Information:
If you have any questions, please feel free to contact us at education@thehort.org or at 917-902-3940.
This tour is made possible by generous support from: The Burpee Foundation, City Parks Foundation (Green Relief Fund), Consolidated Edison of New York, Inc., The Catskill Watershed Corporation, The Charles A. Frueauff Foundation, The NYC Department of Cultural Affairs, The Hearst Foundation, The Hyde and Watson Foundation, The Joseph & Laura Wortman Foundation, The Reed Foundation, Tiger Baron Foundation, West Harlem Development Corporation, New York City's Councilmember Mark Levine and Councilmember Bill Perkins through A Greener NYC Initiative.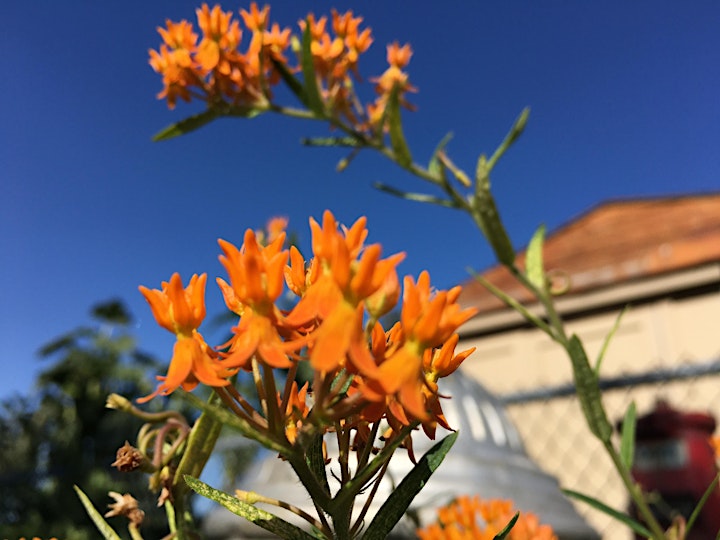 Organizer of Free Garden Tours