[Free Full Day Workshop] Turn your app idea into a prototype — do it yourse...
Description
Le Wagon Lisbon is inviting you to a FREE full day workshop on Friday, November 16th, to give you a taste of what it's like to build your own tech products from scratch.
After learning Le Wagon's Product Design Sprint methodology in the morning, teams of 2 to 3 people will form to mockup and prototype their very own web app. If you do not have your own idea for a web application, you can still particpate. You will join a team that already has a product idea to prototype. The day will end with each team demo'ing their prototypes.
Le Wagon is Europe's leading coding school for entrepreneurs and creative people. Described by TechCrunch as "quietly becoming a major coding bootcamp in Europe (http://techcrunch.com/2016/04/21/how-le-wagon-is-quietly-becoming-a-major-coding-bootcamp-in-europe/)". Having launched just 3 years ago with just €1,000 and raised no funding to date, they're present in 20 cities worldwide, with over 50 startups in operation, a handful have raised over €1M and others are raising up to €250,000. This will explain the highest ranking on course report (https://www.coursereport.com/schools/le-wagon).
Having recently partnered with HEC in Paris, Le Wagon is the first entrepreneurs coding bootcamp to be offered by a business school as part of their masters curriculum.
Take a look at the products built by our previous Lisbon batches in August 2016, March 2017, June 2017, December 2017, March 2018, June 2018 & August 2018

Schedule for Friday, November 16th:
• 10h00 - 10h45: Product Design Sprint Methodology
• 10h45 -11h15: Product pitches* & form teams of 2 to 3 people
• 11h15 -17h00: Teams go through Le Wagon's Design Sprint Methodology and prototype their app.
• 17h00 - 18h00: Prototype DEMOS andddd beers!
Photos from previous workshops: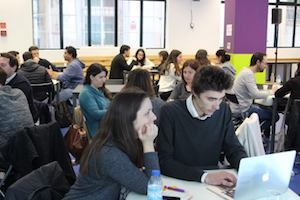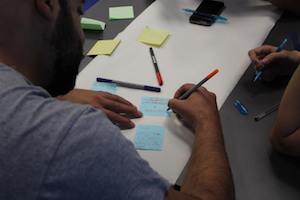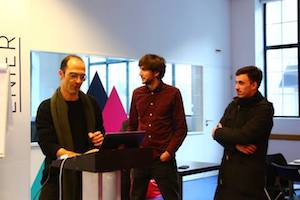 A big thanks to ENTER for providing the space!