FREE Fitness Classes - Lower East Side
When and where
Location
BOOTCAMPS: Seward Park Co-Op Playground (Enter at Grand St. east of Clinton St. - Across from Rite Aid/St. Mary's) GROUP CLASSES: Seward Park Community Room, Building 1 (Enter at 260 E. Broadway @ Montgomery St.)
Description
New PM offerings! Check them out here ---- >
LOCATION CHANGES!
BOOTCAMPS: Seward Park Co-Op Playground (Enter at Grand St. east of Clinton St. - Across from Rite Aid/St. Mary's)
GROUP CLASSES: Seward Park Community Room, Building 1 (Enter at 260 E. Broadway @ Montgomery St.)
AND, for our early morning risers, don't forget about our bootcamps!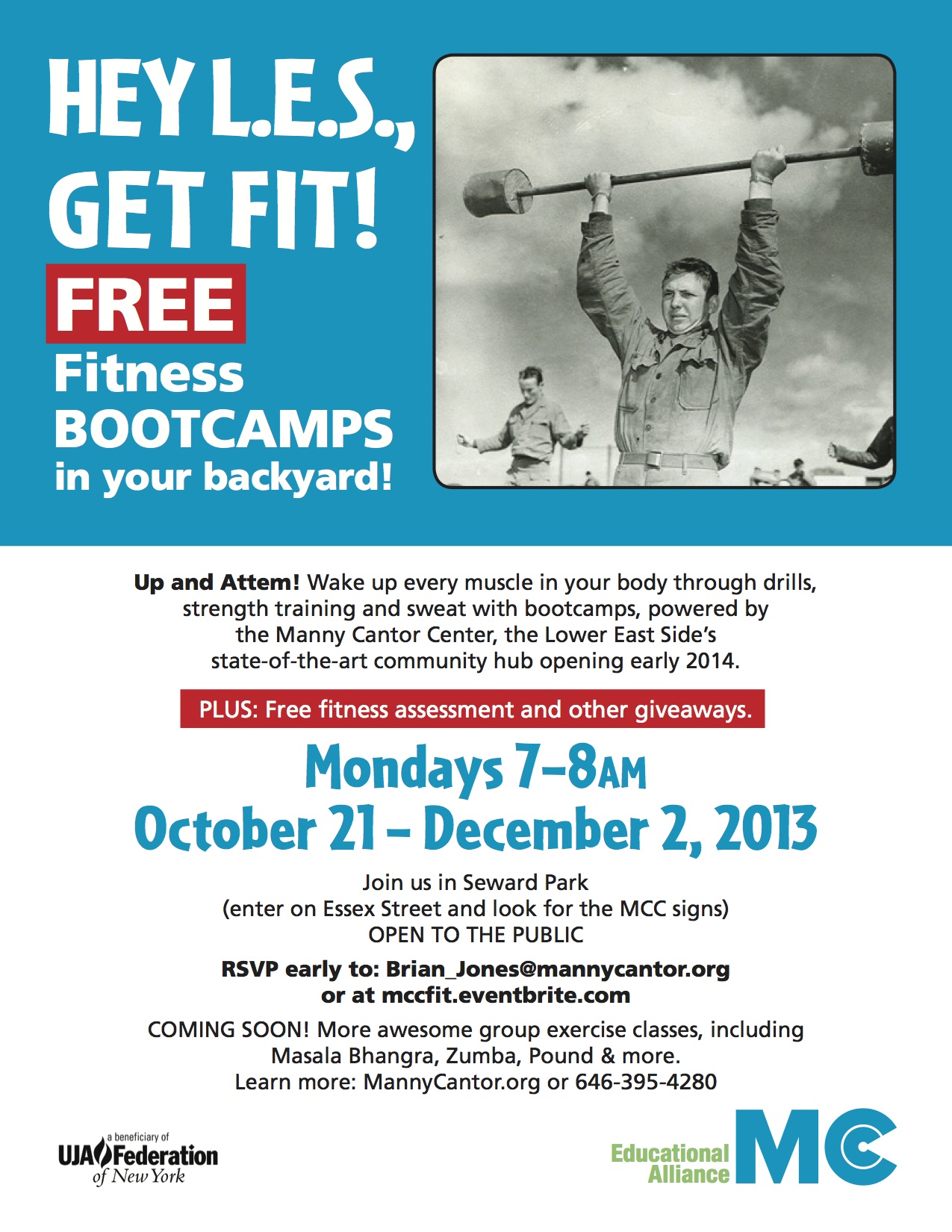 JOIN US as a Manny Cantor Fitness Center Charter Member for guaranteed lowest rates, free personal training sessions and free guest passes. Call 646.395.4280 or email info@mannycantor.org.