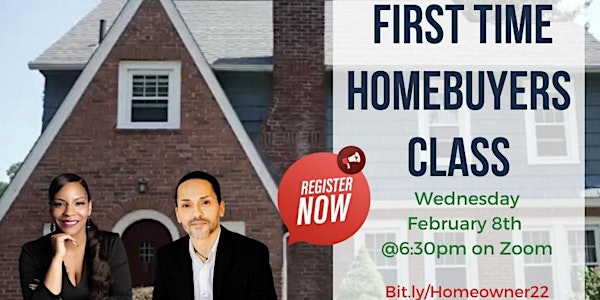 FREE First Time Homebuyers Class
FREE First Time Homebuyers Class. Hear from a Trusted Realtor & Mortgage Lender. Learn how to get pre-approved to become a homeowner!
About this event
Learn How To Get Pre-Approved.
Learn About Down Payment Assistance and No Money Down Programs.
Learn About the Homebuying Process that's easier than you may think!
Learn all of the steps within the homebuying process.
Hear From A Trusted Realtor.
Hear From A Top Mortgage Lender. Learn about the many options available.
Hosted by Regina Hudson, Massachusetts & Connecticut Realtor. Executive Real Estate. License # 9573374. Broker # 423355.