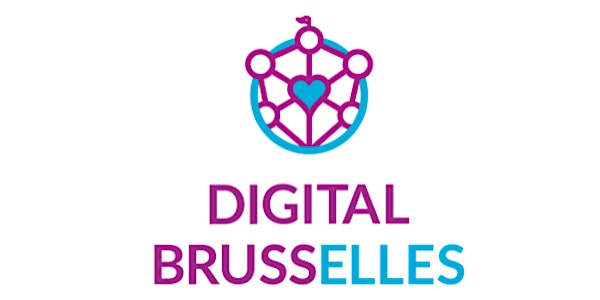 FREE Female Digital Starter Trainings (EN/FR/NL) at Digital Brusselles
When and where
Location
Digital Brusselles Carolystraat 29 1050 Brussels Belgium
Description
In Fall 2017, Digital Brusselles - Europe's first female tech incubator - organises a series of FREE Female Digital Starter trainings (EN/FR/NL) for teen and adult women, taking place on Saturday mornings in Brussels, that will address themes unique to digital startup by women. If you have joined previous inQube events, these trainings will build on the skills have learned and help move you forward on your path to digital startup! If you have not participated in past events, do not worry. The content of these courses is geared toward new and recent starters, and all participants will benefit to the maximum.
Timetable & Registration:
Join us for the FREE Female Digital Starter series at Digital Brusselles by registering for one or all of the trainings below. All that is required to participate is openness and an eagerness to learn! More specifics about the Female Digital Starter trainings, organized by the Digital Leadership Academy, are included in the FAQ section below.

21 October - 9:00-12:30:

Intro to Agile Development for Female Digital Starters

–

with

Ms. Liliana Carillo
Description: In this course you will learn what "agile" thinking is and how it applies to launching and managing a (tech-driven) startup. You will learn why implementing an agile development approach early in your project's lifecycle delivers increased value, visibility, and adaptability, while also significantly reducing risks related to your startup and projects.
Instructor: Ms. Liliana Carrillo is a computer scientist engineer, researcher and (social) entrepreneur with experience in the American and European markets, and friends/colleagues all over the world. Liliana is passionate about smart cities, and focuses on citizens' participation. Her professional mission is to stimulate other professional to become entrepreneurs and set up new businesses based on the cooperative model, and serve the world. Her personal mission in life is to create awareness of new technologies and methodologies that can bring societal improvements, and increase the sense of co-responsibility of success/failure of our communities.
---
Description: In this course you will learn how to best maximise the resources that are available to you as a digital entrepreneur and to reduce the cost of developing new services, by ensuring that you do not waste time and money designing features that customers do not want. You will also learn about the importance of getting customer feedback from the earliest stage of the development process. The Lean Start-Up application principles give entrepreneurs a higher chance of success without the need for large amounts of outside funding.
Instructor: Throughout his career, Mr. Bastien Van Wylick, has been involved in agile, digital and organizational transformation. Today, he focuses on circular, collaborative and cooperative models (3C) to accelerate innovation. He co-founded Sharify, a non-profit organization that stimulates entrepreneurship in these new economical models through three main activities: education, ideation and acceleration. By co-creating a community around common values and strong interest for impact entrepreneurship, he intends to join the sharing transition!
---
11

November -

9

:00

-12

:30

:

Intro to

Digital Marketing

for Female Digital Starters

–

with

Ms. Nadia Aimé
Description: Digital marketing, the marketing of products or services using digital technologies, is the future. With digital media forms taking over traditional forms of information consumption, we need to better understand how to adapt communication and to ensure they are faster, more versatile and practical. The course will teach you how you can target the marketing strategy of your digital startup for an increasingly digital audience.
Instructor: Ms. Nadia Aimé is the founder of Women Mentor Association & Cre8tive Digital Agency. She is a social entrepreneur who inspires and mentors young women to create and disrupt the standards. She is driven by a desire to change the system and to create opportunities for women everywhere to reach their fullest potential and has carried out tons of activities for inspiring women to be interested in tech & entrepreneurship throughout her career. Plus she is the biggest geek and software developer loves to code create and connect with the world.

---
18

November - 9:00-12:30:

Intro to

Crowdfunding for Female Digital Starters

–

with

Ms. Céline Bouton
Description: Are you ready to launch your business? You may already be familiar with smart strategies to support a successful startup, but what about funding your nascent enterprise? In this special edition of the Female Digital Starter series in celebration of Women's Entrepreneurship Day, you will learn about funding strategies for your startup and explore a deep-dive on the specific opportunities presented by Crowdfunding your growth.
Instructor: Ms. Céline Bouton is passionate about social economics and has been working in different structures of that field in Belgium and abroad (Canada, Philippines, Thailand, France). She worked for 4 years on the ground in a microcredit start-up that provides micro loans and trainings to people with more ideas than financial means. She helped about 150 project holders to launch their company. Céline initiated the MakeSense community in Brussels and is the co-founder of SenseCube Brussels, an incubator for social start-ups.
---
FAQ - Digital Brusselles Female Digital Starter Series:

Each Female Digital Starter training, offered in collaboration with the Digital Leadership Academy, has the following characteristics:
Female- and beginner-focused:

Targeted specifically to teen and adult women who have little or no prior experience with technology, startup or the topic in question;

Practical:

Hands-on, show-and-do and output-oriented, focusing on concrete, practical examples and results;



Individual and complete:

Each course may be followed individually or may be taken as part of the overall Female Digital Starter 101 series;



Certificate-based:

Participants will receive a Digital Leadership Academy certificate for each training completed, and a separate certificate will be awarded to participants who complete the entire Female Digital Starter 101 series;




Hardware/software provided:

Hardware and software necessary to follow and benefit from trainings are provided onsite;



Expert-led and supported:

Curriculum is developed in collaboration with the Digital Leadership Academy and delivered by noted experts in the field, with ample opportunity for individual and group follow-up;



Community-supported:

All Female Digital Starter Trainings include membership in the online Digital Brusselles community with access to training materials, group discussions, other community activities and digital startup experts.
For more information about the Fall 2017 Female Digital Starter Series, please do not hesitate to contact us.