Free Factory Tour See 3D Printing in Action at Dagoma USA in Goleta, Califo...
Description
Take a selfie with the largest 3D printed American Flag ever made while you tour Dagoma USA 10,000-sq. 3D printer plant factory where robots are making robots to make 3D Printing easy to use and affordable for consumers.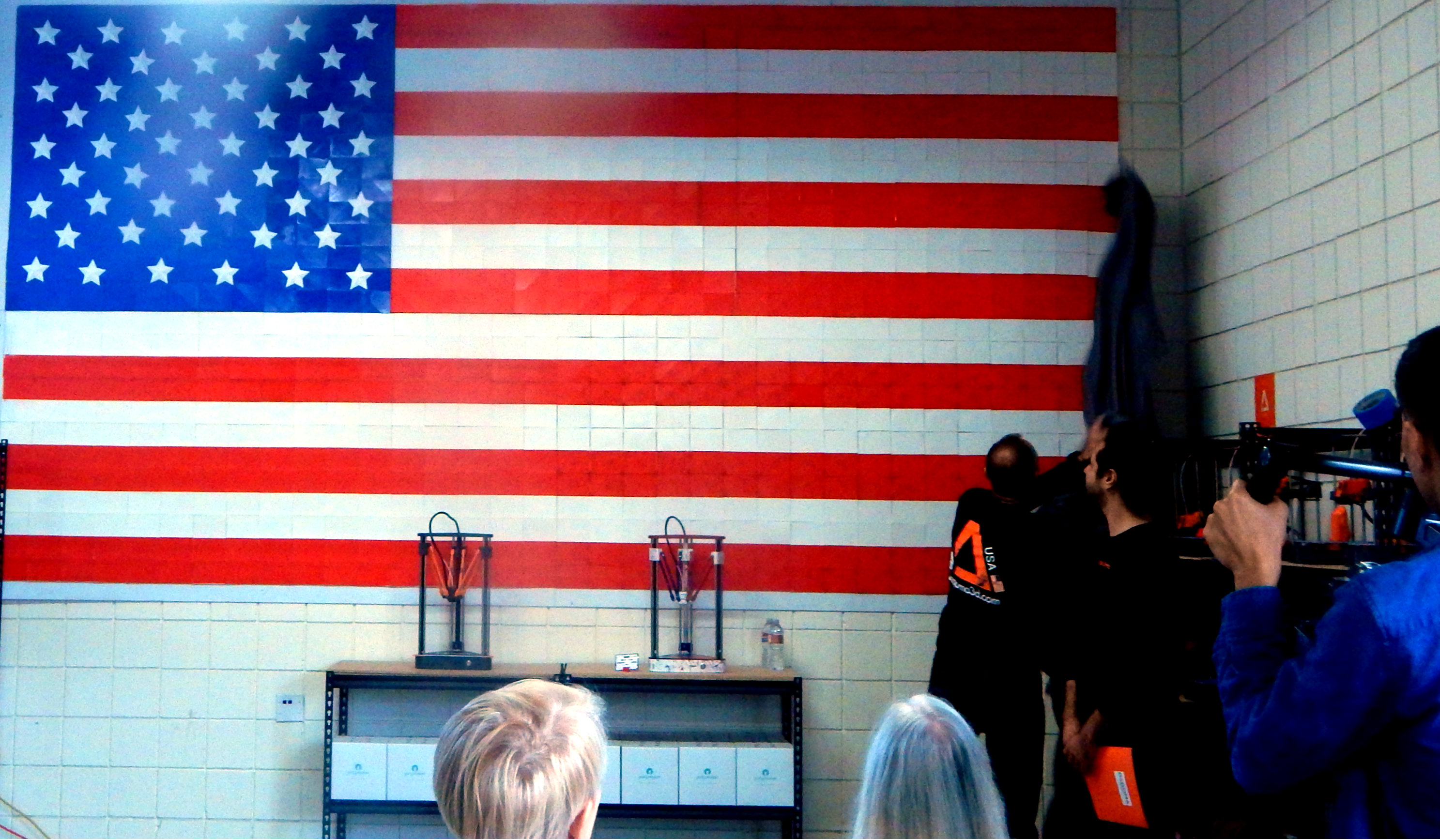 See the largest 3D Printed Flag ever made at the Dagoma USA factory during a free plant tour every Wednesday. Here the 9 x 15 foot American Flag is being unfurled for the Daagoma Grand Opening.
Now you can tour the only place in America where 3D Printers are printed and assembled at Dagoma USA national headquarters in Goleta (Santa Barbara County) California. See how hundreds of robots are creating Neva 3D Printers that are eco-friendly, fully assembled and easy to use.

"We're opening our 10,000 sq. ft. 3D printer plant to the public every Wednesday for free tours at 2 pm so that people can see how the Neva 3D printer is made from start to finish," announces Luis Angulo, VP Communications for Dagoma USA.

See hundreds of robots printing Robots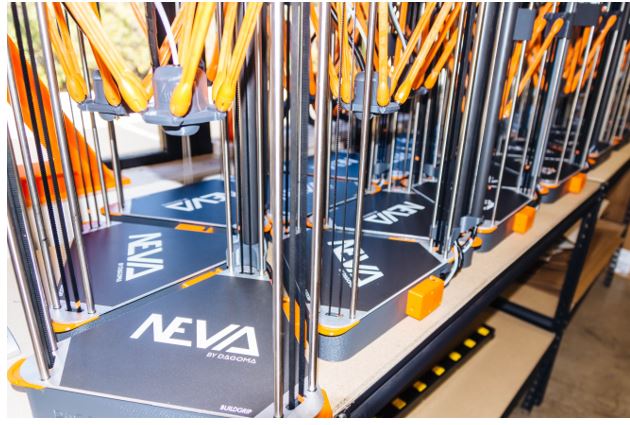 Watch robots making robots during the Dagoma 3D Printer Plant factory tour every Wednesday at 2 pm in Goleta (Santa Barbara County), California For more info email: hello@dagoma3d.com

Angulo explains that visitors will see how the Neva 3D Printer parts are actually printed by robots in the factory and then assembled right there, hand-tested by the makers and engineers and then carefully packed and shipped directly to the buyers who can get them at their website http://www.dagoma3d.com or on Amazon.com for sale on their Prime offering with free shipping and 2-day delivery.

Largest 3D Printed American Flag Ever Made Measures 9 x 15 Feet

A highlight of the Dagoma USA plant tour is the opportunity to take a selfie or video with the largest 3D Printed American Flag ever made that measures more than 9 x 15 ft. and was featured on local and national news when it was revealed during the firm's grand opening.

Angulo wants people to see themselves how 3D Printers are made and why the Neva is so different because it comes fully assembled (many 3D printers still come as kits and you have to self-assemble them before use) and that it's ecofriendly because it prints with filament called PLA (which is actually made from starch and is fully biodegradable).

Visitors can try 3D Printing by pressing just one button

Visitors can even try 3D printing themselves by pressing just one button on the Neva to create thousands of product and toy designs available free online" Angulo adds.

Meet the friendly makers, engineers and staff at Dagoma USA who come from across the USA to join together to create the NEVA 3D Printer which is the only one printed and assembled in the USA. Each person attending will get a 3D printed souvenir free and of course an opportunity to buy a NEVA printer and take it home that day.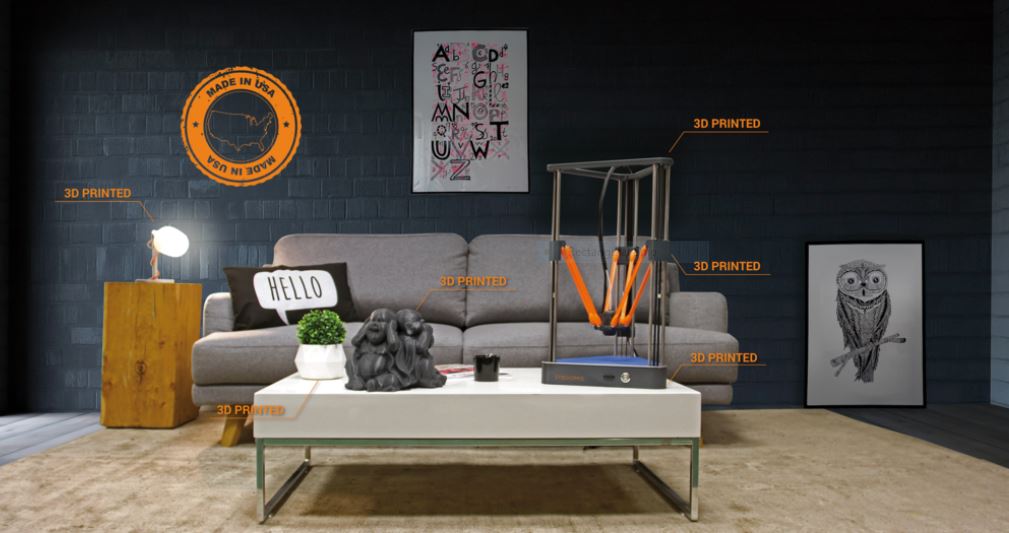 See how many different household items and home decor you can 3D Print with the ecofriendly, easy to use NEVA 3D Printer that you can watch being made during the Dagoma USA factory tour.

Free Factory Plant Tours are every Wednesday at 2 pm

Public tours at Dagoma USA are set for every Wednesday at 2 pm (line begins at 1:30 pm) at 59 La Patera Lane, Goleta, CA. Just show up and remember to bring your mobile phone or video camera to take that selfie with the largest 3D American Flag. Community groups, schools, trade organizations can email: hello@dagoma3d.com for details on how to arrange group tours on other days and times.

ABOUT DAGOMA USA: Dagoma is the number one 3D printer firm in France that has opened their USA National headquarters in Goleta, California. It is the only firm in this country that both 3D prints parts and assembles its Neva 3D home printer in the USA. You can read more about the firm and get free tips on how to cash in on 3D printing at http://www.dagoma3d.com Follow them at www.twitter.com/dagomaus