Multiple Dates
FREE Facebook Marketing and Branding Mastermind (Limited Tickets Left!)
Description
About this Event
IF YOU'RE SEEING THIS... It means that slots have opened up for the FINAL mastermind classes for the year
That's right, this is not some weird scarcity technique, this is 100% legit. We spend SO much money giving SO much value at this FREE 3 hour class, that the speakers are almost burnt out!
However you found this be it from social media or the platform itself, I sincerely want to THANK YOU for clicking and showing interest.
You are literally 80% of the way to success, all you need to do is follow through. I'll see you there
- Joel Chin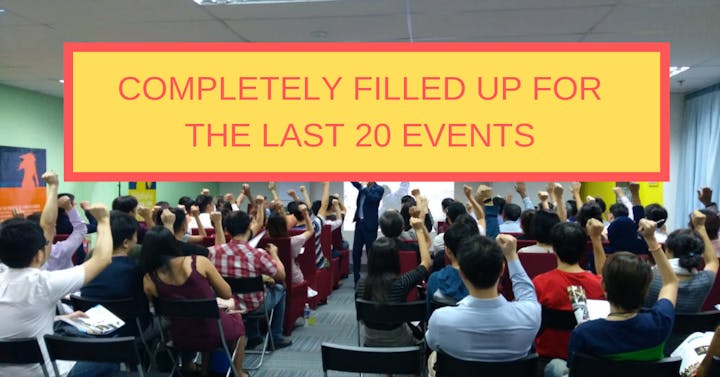 Who is this class for?
1. For anyone that's already in sales/has something to market:
Learn how you can ETHICALLY steal MILLIONS OF DOLLARS worth of advertising material from your competitors (Through stealing their funnels)
Scale any business through online means from 6 to 7 figures in UNDER 6 MONTHS
The ONE weird mindset hack that you need to know when it comes to advertising online so that you NEVER lose money again (Hint: Has to do with trading things)
The psychology behind Facebook Advertisement and how your consumers think so that you can "mind hack" their brains and speak to their hearts and CONVERT ANYONE INTO A PAYING CUSTOMER.
2. For people that DON'T already have something to market so that you can escape the 9-5 Job:
Literally hand hold you to give you a step-by-step blueprint to scale an online business (it's hard work but we can do it together)
Learn the secret techniques to BLOW away anyone away and become an instant credible person in your industry so that people will BEG you to pay you money
The exact mentor-ship system to give you your high income skill to make at least $100,000 per year doing online marketing through doing sales, marketing and branding (3 Important skills)
How total begginers with no skill in marketing, no knowledge on facebook, even with NO FACEBOOK ACCOUNT, can get the kind of INSANE RESULTS that people get
LIVE session on exactly how you can run your own successfful Facebook Ad in 3 easy steps!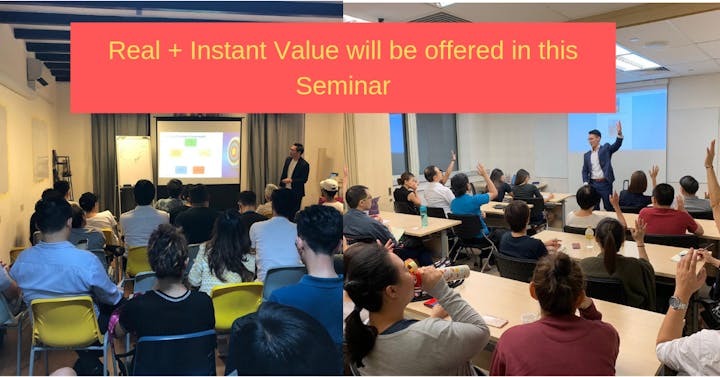 OUR GUARANTEE IS THIS:
That at the end of this 3 hour masterclass, you will walk out at least knowing:
How to successfully

launch a Facebook campaign

in 3 easy steps (We will make sure you know this!)
The ultimate agency model to ensure that you make your first $1000 online and scale it further from there through running a social media marketing agency model
Learn why Facebook is the most effective form of marketing and how you can

actually apply

what you learn to your own business/start a business.
Get the complete guide on exactly how you can get your online marketing agency up and running and get your first PAID CLIENT in under 24 hour
LIVE DEMONSTRATION on how you can run your own successful facebook advertisement in under 1 minute with 3 easy steps!
The one weird paradigm shift that you need to have in order to START the CRAZY SCALING process that every online guru says is possible.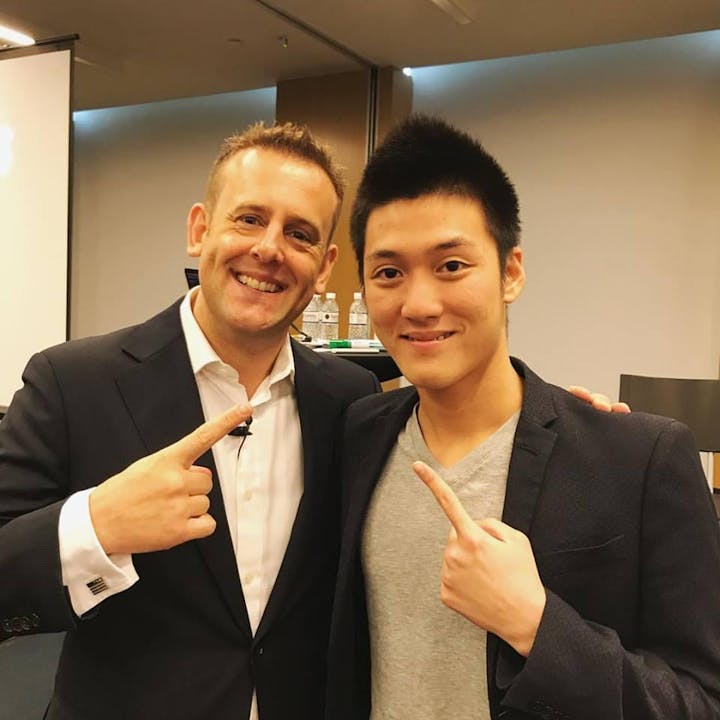 More about the Speaker Alaric Ong:
Check him out at his website OR simply google his name!
Alaric started his Facebook Marketing agency and scaled it to a 6-figure agency in literally under 6 months. Now he teaches people from all over the world EXACTLY how you can do the same as him!
He is also a platform speaker that has spoke in many successful events such as at National Achiever's congress in front of THOUSANDS OF PEOPLE. His message is to "Empower people to become better versions of themselves"
About Alaric's Students:
"After going through the 3 hour coaching session with Alaric Ong, I managed to increase my sales and set so many appointments for my insurance business. I've made over $10,000 in commissions in the past 3 months solely through Facebook Marketing"
- Juswin L, Financial Consultant
"After a short 3 hour session, I managed to close a grab driver while he was driving me in a 15 minute grab! The total amount closed was $3,000+! My company income also increased from $10,000/mo to $30,000/mo upon implementing ONE simple technique!"
- Ozan T, Website Doctor
"After going through a short session, I managed to scale my income from $1,000/mo to $12,000/mo in under 4 months! Alaric's techniques are really like no other, no other person in the industry is as FAST PACED, as COMMITTED to their student's results, and as INNOVATIVE AND AT THE FOREFRONT OF MARKETING as Alaric Ong himself"
- Joel C, Digital Agency Owner
For more testimonials of Alaric's students, just click HERE to view them.
_____________________________________________________________________________________________________________________
DISCLAIMER:
There will be a completely non-obligatory offer at the end of the seminar. You are not required AT ALL to participate if you do not want to, this is completely on your free will. We understand that this offer is not for everyone so we open it up for only a select few. That being said, if you choose not to take up the offer, JUST for 3 hours of your time, we will ensure that we will provide you A LOT of value. Whatever you learn in this free masterclass can be INSTANTLY implemented without paying a single cent.