Description
FREE Philadelphia Couponing Workshop
Tuesday, January 23rd
1pm, 4:00 pm and 7:00 pm

Courtyard Philadelphia City Avenue
4100 Presidential Blvd, Philadelphia, PA 19131
Meet Jen Freeman from TLCs Extreme Couponing. Come to the Free Philadelphia Coupon class and she will teach you how to get real grocery savings easily, saving $100's every month! It's a fun, FREE Extreme Coupon seminar for new couponers and seasoned savers! Get all the tips and secrets to get deep savings. Learn how moms save money couponing in your area!
"Your road to extreme savings begins at this FREE Philadelphia Extreme Coupon Class.
We'll teach you how to save $100's every month like we DO!"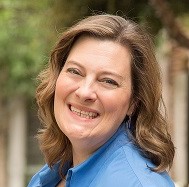 Jen Freeman, was on TLCs Extreme Couponing twice ~ Season 1 Finale (the most watched episode ever) and Extreme Couponing All Stars! She is a military wife and mom of twins with over 25 years of couponing experience.
At the free Philadelphia Coupon Class, she will teach you the easy way to consistently save 50% and more on your household groceries! It's not hard to learn & easy to coupon in as little as an hour a week.
"Extreme Couponing is Extreme Torture! I'll teach you to save money without shopping crazy!" Jen Freeman
In about 90 minutes, get insider couponing tips, secrets and time saving techniques from an experienced couponer featured on TLC Extreme Couponing. Philadelphia Couponing Workshop sponsored by The Philadelphia Inquirer!
More Free Extreme Couponing Events in Philadelphia
January 24th - Cherry Hill - RSVP HERE
January 25th - Phoenixville PA - RSVP HERE
Bring your friends...Saving money is always more fun with a buddy.

Come early for the door prizes!!
Spread the word about this coupon class...
Share on Facebook, Twitter or Pin It!
Colleen, attended the coupon class said-- "I've been couponing for some time and was able to cut my food bill in half. After coming to your class I cut my bill in half again! I spent only $107 for $400 worth of food and paper products. I used $100 in coupons. Today I paid $5.83 for 4 packs of Perdue drumsticks and 2 jars of 30oz Hellmans mayo. Cool huh! Thank you for enlightening me further."
FAQs
What do I need to bring to the event?
Just bring your smiling face and a pen or pencil to take notes. We will have some handouts for you to use, but if you are a very diligent note taker, you may want some extra paper.
Do I have to bring my printed ticket to the event?
You can bring your printed ticket, your electronic ticket on your smart phone, or you can just come to the class and check in at the door with just your name as long as you have already registered. Isn't technology fantastic!
Can I bring my child with me?
We don't encourage you to bring your little ones because this is a class and we want you to be able to take good notes. Others will be there to do the same. That being said, we are both moms and completely understand if you need to bring your kiddos. Please be courteous though, and if they get squirmy we would ask that you take them out so others can hear. Children under 18 do not need their own ticket.
Can I get more than one ticket so I can bring my friend?
We LOVE it when friends come together! This is way more fun with a buddy. We do ask that you do not reserve more than one ticket per person/per email address. When the class is over, we will send class notes to everyone who has attended and it is so much easier for us if they are already registered. There will be an opportunity to register at the door for those friends who are super hesitant to come :).