| | |
| --- | --- |
| FREE Extreme Coupon Class - Dallas Morning News - Sept 17 | |
Event Details
Current Classes ~  CLICK HERE  

FREE Extreme Couponing Workshop
September 17, 2015 (Thursday)
 1:00, 4:00 or 7:00pm
Hilton Garden Inn Dallas/Market Center
2325 North Stemmons Freeway
Dallas, Texas, 75207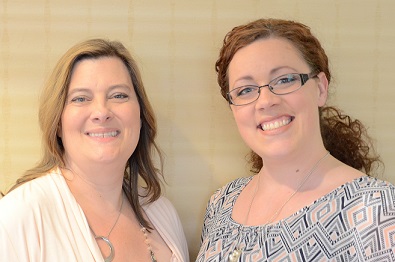 Meet Jen Freeman & Jen Morris of TLCs Extreme Couponing.  At the Free Dallas coupon class they will teach you MEGA grocery savings in approximately 90 minutes!
"Your road to extreme savings begins at this FREE Dallas Extreme Couponing Workshop"  

Meet Jen Freeman in Dallas, from the #1 rated TLC Extreme Couponing Show ~ Season 1 Final and Extreme Couponing All Stars Season 3!  She's a military wife, mom of twins, with over 25 years of couponing experience.  At the free Dallas coupon class, she will teach you the easy way to save over 50% on your household groceries!  It's simple, easy to learn how to coupon in as little as an hour a week.  
"Extreme Couponing is Extreme Torture! I'll teach you how to save money without shopping crazy!" Jen Freeman
Jen Morris, of TLCs Extreme Couponing All Stars Show.  Mom of 5 and an expert Extreme Coupon mom!  She is one crazy lady about coupons.  Her bubbly personality will keep you entertained during this free coupon class in Dallas.  She will share with you extreme savings secrets you can use to save money like a money saving expert during this free Extreme Couponing event.  
"Our grocery bill went from $1,000 down to about $400 a month for my family of 7!" Jen Morris
In approximately 90 minutes, get insider couponing tips, secrets and time saving techniques from these TLC Extreme Couponers. This free Extreme Coupon seminar in Dallas is for new couponers and seasoned savers! You will leave with all the tools needed to take your savings to a whole new level!   Learn how mom's save money in Dallas couponing.  Event sponsored by The Dallas Morning News! 

Bring your friends...Saving money is always more fun with a buddy.
Spread the word about the Dallas coupon class... Share on Facebook, Twitter or Pin It!   
FREE 90 minute class! Arrive 15-30 minutes early to save a good seat!   
More Free Extreme Couponing Classes in Dallas!
September 14 - RSVP Here
September 15 - RSVP Here
September 16 - RSVP Here
Giveaways and door prizes start promptly...arrive on time!
Doors will open 30 minutes prior to start time.  
The Dallas Morning News hosts this Free Extreme Couponing Class / Workshop.
** The First 25 people in the door get a Free The Dallas Morning News T-shirt **
"I had been couponing for some time and was able to cut my food bill in half.  After coming to your class last month I cut my bill in half again!  I spent only $107 for $400 worth of food and paper products.  I used $100 in coupons.  Today I paid $5.83 for 4 packs of Perdue drumsticks and 2 jars of 30oz Hellmans mayo.  Cool huh!  Thank you for enlightening me further."  ~ Colleen, attended our June 2015 Long Island, NY coupon class
CHECK OUT this TV News story from our recent coupon workshop. 
Where

Hilton Garden Inn Dallas/Market Center
2325 North Stemmons Freeway
Dallas, TX 75207