FREE EXPO: EMPIRE STATE REAL ESTATE INVESTOR EXPO Mingle in Manhattan with REIA NYC & Realty411

Saturday, November 7, 2015 from 9:00 AM to 5:00 PM (EST)
Event Details
Due to Popular Demand, We Added More Space!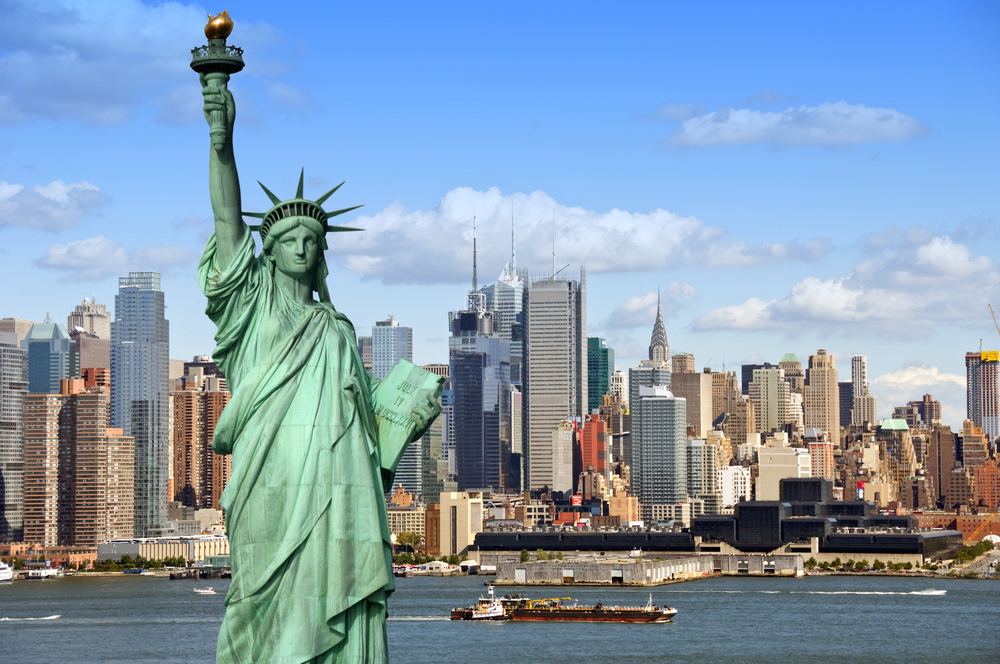 Join Us for Our New York Real Estate,
Finance & Technology Expo
This 1 Day Expo will be JAM-PACKED with Quality Content Plus, Network with Realty Investors & Business Owners.
- FREE LUNCH FOR THE FIRST 60 GUESTS -
Registration begins at 8:30 am
1568 Broadway, New York, New York, 10036-8201, USA
Sponsored by:

AND OUR REIA SPONSOR: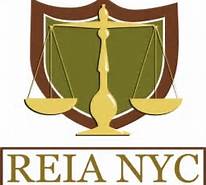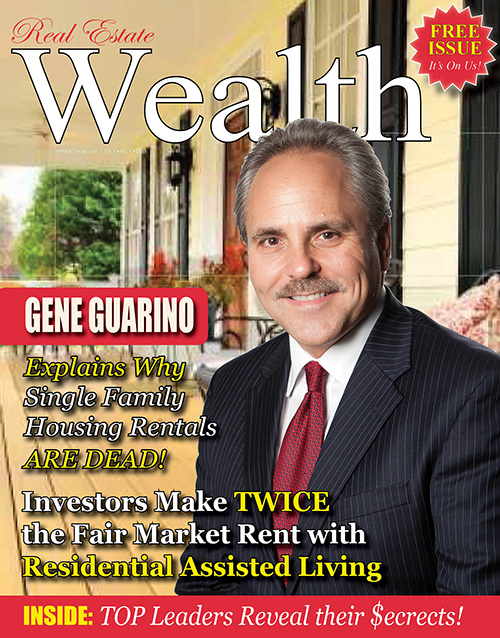 Celebrate Our NEW ISSUES, plus
The NATIONAL Growth of Our Magazine!
Our Company Has Enjoyed National Media Attention:
VIEW OUR PRESS RELEASE, CLICK HERE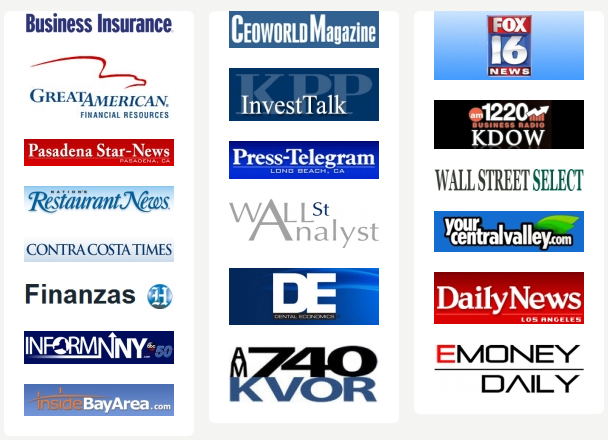 Learn from the TOP Investors Around the Nation, Plus, Build NEW Connections and Collaborations with Powerful Industry Leaders.
 
Our discussions cover a wide range of topics:
Commercial & Residential Real Estate * Private Lending * Raising Capital * Networking Tips to Grow Your Influence * Strategies to Increase ROI * Gain Perspectives on TOP Local & National HOT Markets * Fix & Flips * Buy and Hold + Wholesaling, Notes & More...

We have investors joining us from many states!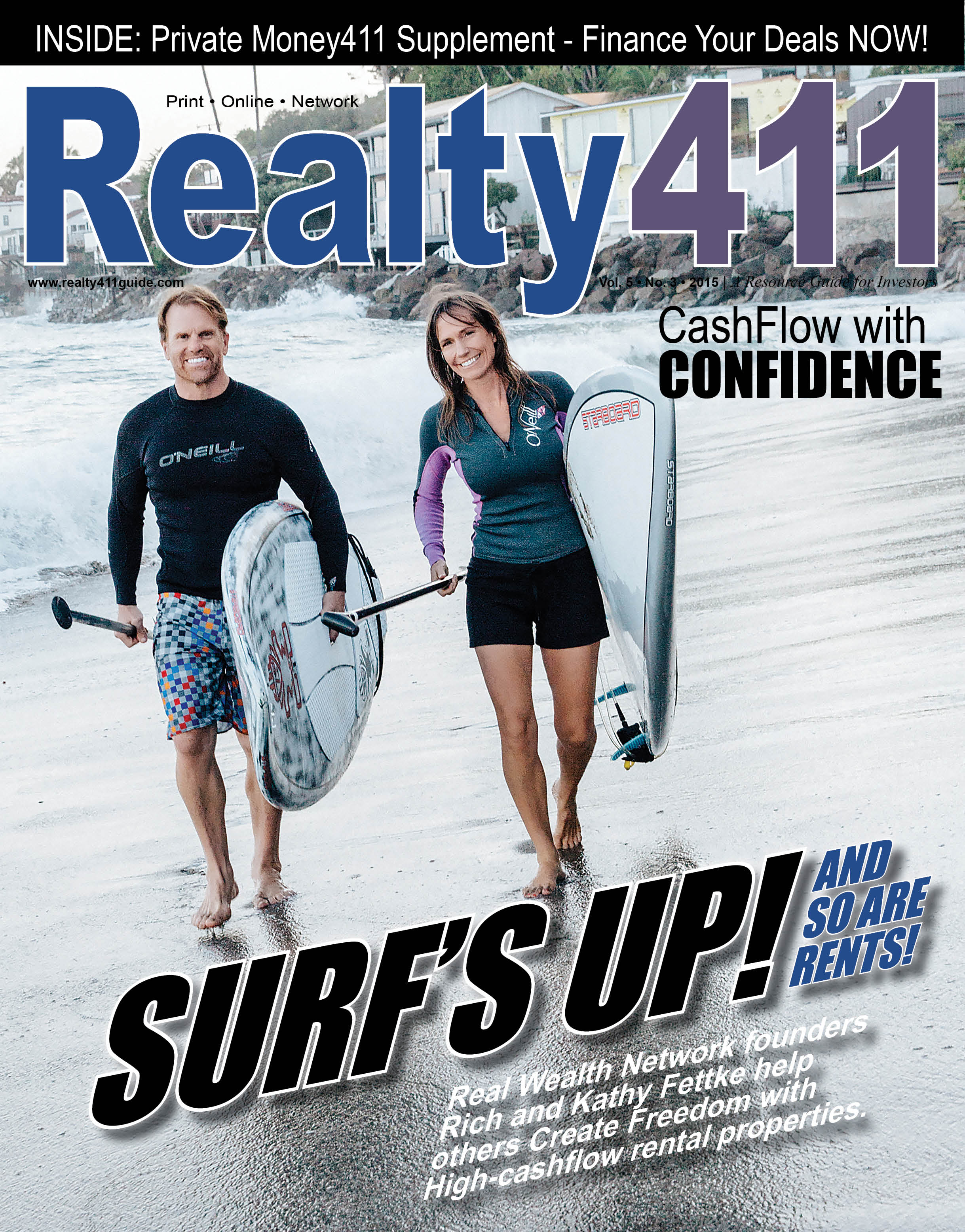 YOUR NET WORTH IS EQUAL TO YOUR NETWORK
We are hosting this event to help increase your contacts & to further your potential in this industry, so don't miss out!
UNLEASH THE POWER OF PRIVATE MONEY
We have the resources to make your deals happen

Inside Our Publications Discover Finance Leaders.
Our advertisers include:
FirstKey Lending, LLC, Pacific Private Money, Zinc Financial, B2R Finance, American Colony Finance, Private Mortgage Fund & Security National Mortgage
Plus, meet other finance leaders at this expo!
~~~~~~~~~~~~~~~~~~~~~~~~~~~~~~~~~~~~~~~~~~~~~~~~~

* Learn Tips and Strategies on TOP Real Estate Niches:
Fix 'n' Flip, Wholesaling, Crowdfunding, Buy & Hold,
Local & Out-of-State, Private Lending, Commercial & Residential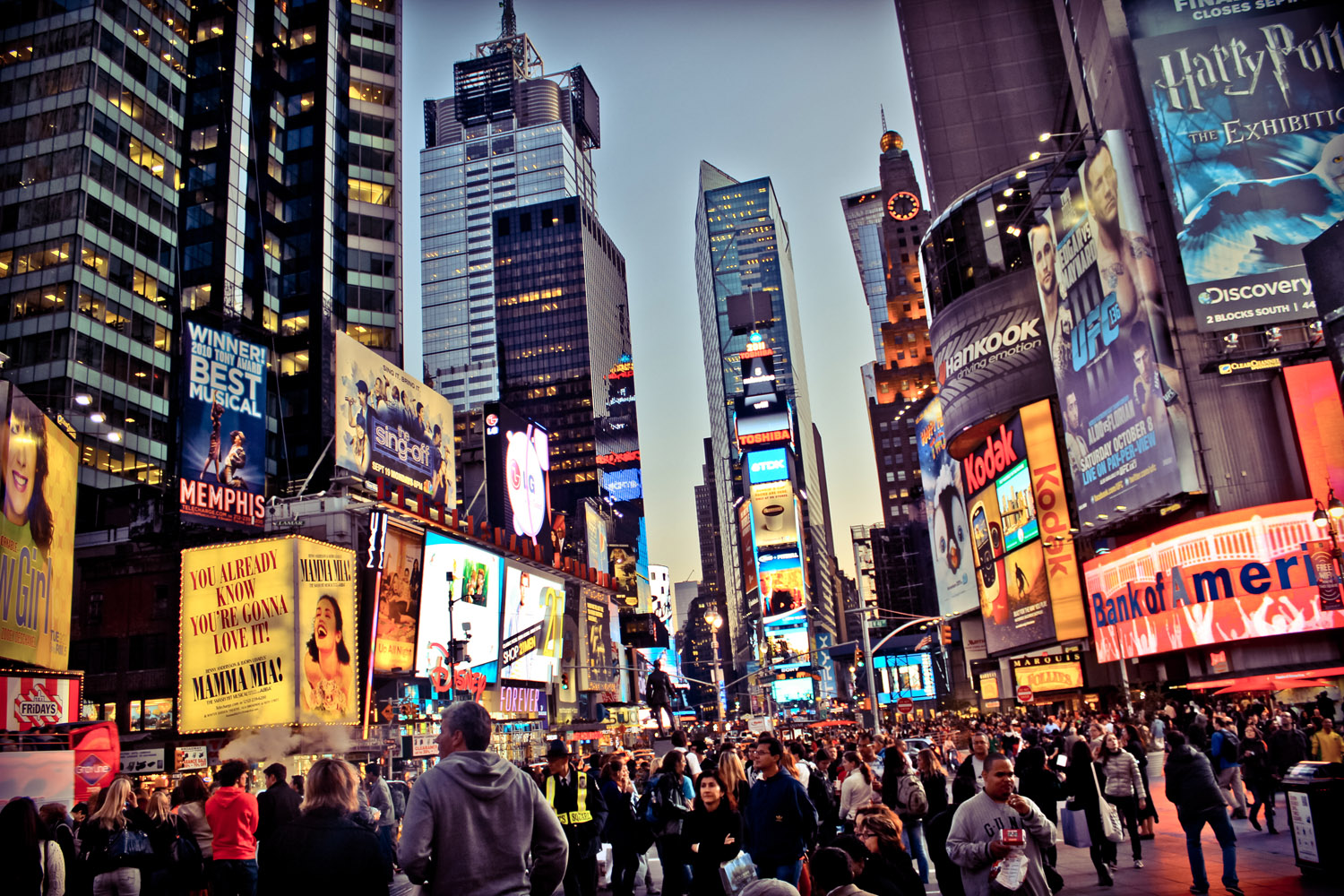 Meet Powerful Leaders:

The Entrust Group
Nick Fortune
REIA NYC

East Coast REIA

Reggie Brooks
Colony America Finance
Gene Guarino - ALF Academy
Kevin Rollings
Self Storage Investor Academy

Fuquan Bilal- National Note Group
Manny Singh, Bankruptcy Secrets

All Coast Property Management
Paul Finck, The NoExcuses Results Coach™
and MANY, MANY, MORE!!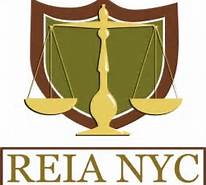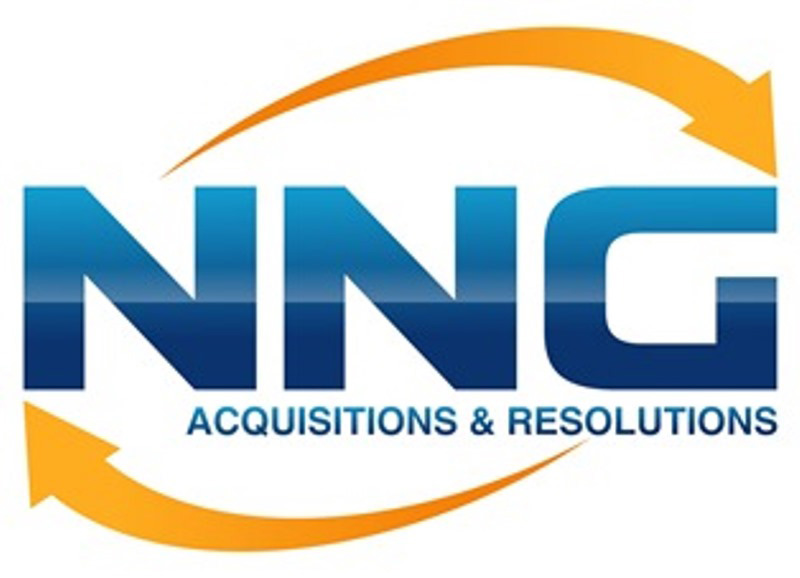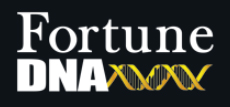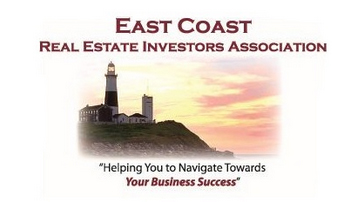 Our Clients Include Great Companies, Such As: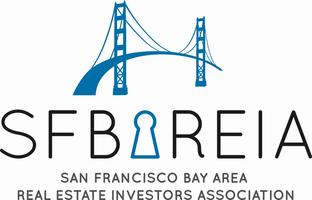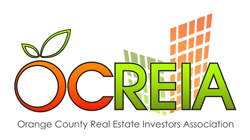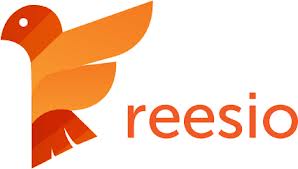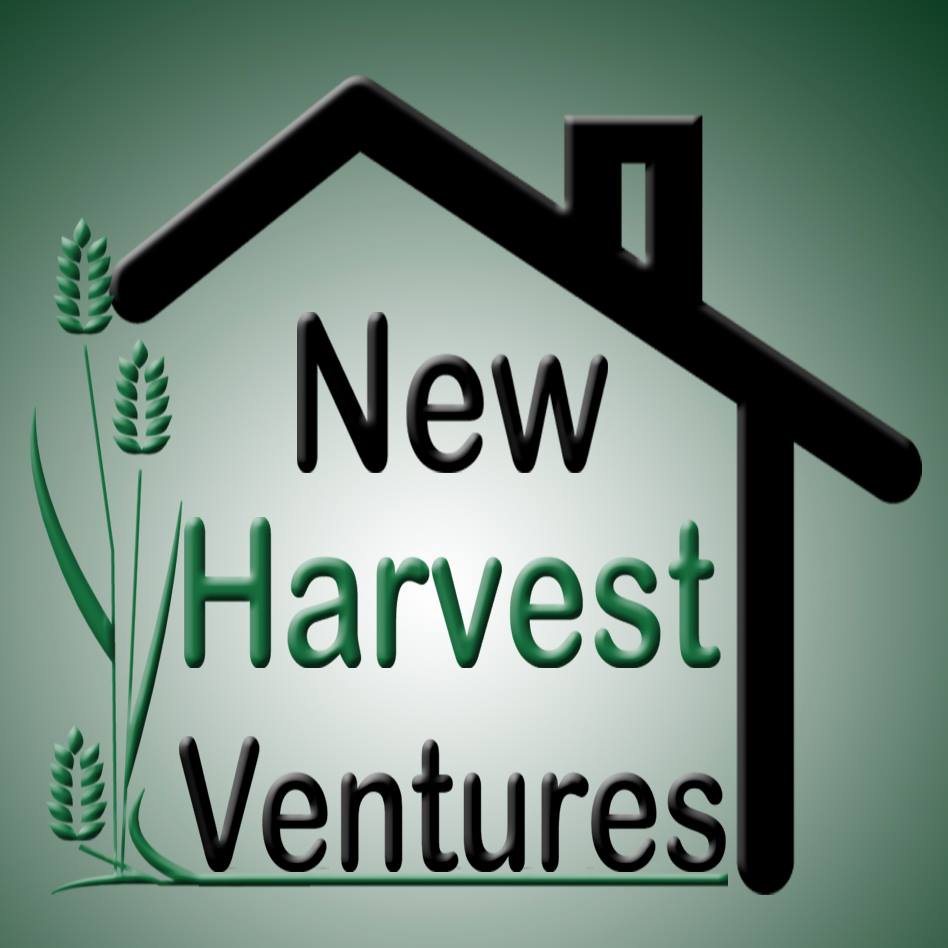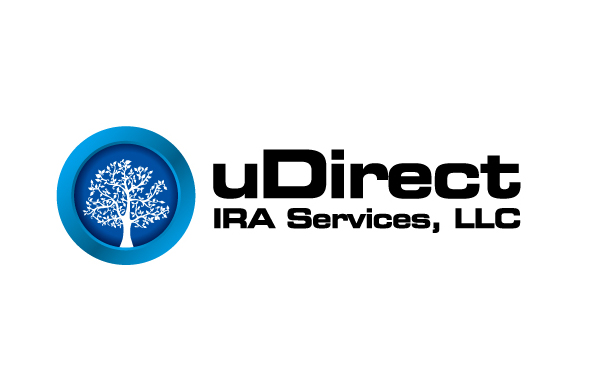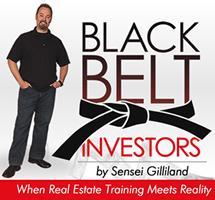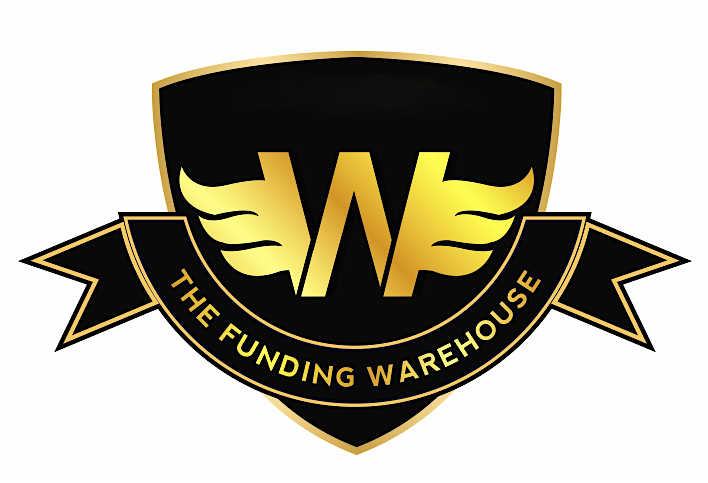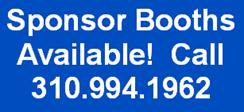 Be sure to get your hands on our new release of Realty411 Magazine, Private Money411 and CashFlow Express by picking up a free copy at one of our events!
ARE YOU A VIP REALTY411 MEMBER YET? IT'S FREE CLICK HERE
No matter what, please mark your calendar so you don't miss out on this fantastic real estate and finance expo. Our goal is to provide fantastic resources to help you learn about real estate or grow as an investor. We know your time is valuable, so we have wonderful books, magazines, and other gifts to give away.

The LATEST in Finance News and Updates
Learn Investor Tips to WIN in Real Estate in 2015

---
Learn Directly from Real Estate Leaders
Here Are Some of Our Frequent Speakers

---
Direct from Los Angeles, California
Learn From REGGIE BROOKS...
The #1 Abandoned Property Authority in the Nation

Reggie Brooks, the #1 abandoned property specialist in North America. Reggie is also an international speaker, author and educator, dedicated to inspiring others to achieve personal success through real estate investment. Having risen above a life of poverty, he has achieved what many people consider to be impossible.
He went from making $36,000 per year at the local telephone company, to making over $40,000 per month in his real estate business.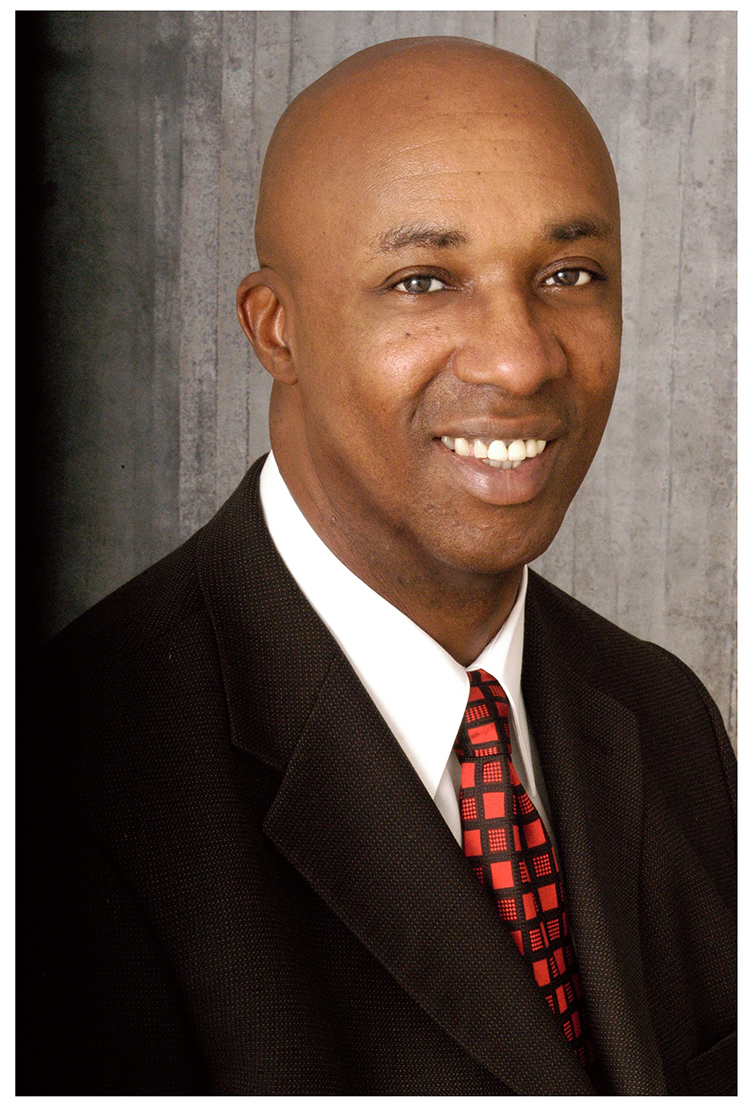 Starting out with very little money, Reggie began his investment career in 1986. After taking a few real estate investment courses, he began investing in rental properties in Los Angeles. He quickly replaced his telephone company income of $3,000 per month with over $4,200 per month from a few well-placed investments, becoming financially independent within his first year of investing.
Today, Reggie delivers his personal philosophies for success at major business venues and expositions throughout the United States. Reggie has also exploded as thee expert on "Abandoned Property Specialist" in the world.
Reggie attributes his success to faith and family, and to the invaluable mentors he has met along the way.
Of all his many accomplishments, Reggie is most proud of his family--his wife Ersoleen, and children Keith and Arlett.
We have the pleasure of hosting out of state
 and local real estate industry leaders. Join Us!
---

Learn About Owning Your Own Self Storage Facility
with Investor & Educator Kevin Rollings.

Are you looking to purchase a self storage facility but don't want to run it or really know how to get started in the Self Storage Business?
You have come to the right place!! Kevin Rollings has over 25 years rental experience at various levels of management and ownership. He earned his CSSM (Certified Self Storage Manager) with Self Storage Association of which he is a member.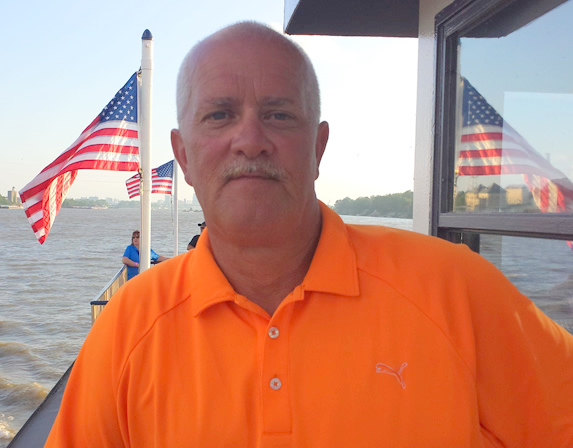 Kevin is now dedicating his time to helping other Self Storage Owners and Management get the best potential ROI as possible by training and teaching his expert Management tools and tricks of the trade! Browse through the site or give us a call and start now getting the training that you need for Success!
---
A Special Message by Teresa R. Martin, Esq.
Speaker | Coach | Entrepreneur | Real Estate Investor | Attorney
Speaking Topic:
 Investing: Making Your Dollars WORK FOR YOU
 The Power of Investment Clubs
 Description
 Investment clubs can be the icing on the cake in terms of diversifying your portfolio and sampling an array of investments that have been researched by yourself and others you trust. After you've attended this powerful and informative session, you'll be ready to "join the club" to cultivate more dollars for your family.
Takeaways
 What is an Investment Club?
How to start an Investment Club.
What is the best structure for an Investment Club?
What are the internal & external protections for an Investment Club?
Teresa R. Martin, Esq. is a sought after speaker, lecturer, business key note speaker, consultant, facilitator and educator for executive conferences, ministries and educational events who demonstrates a deep understanding of importance of financial education in business and in life. Born in Long Island, NY, Teresa began her career in the legal industry in the late 90′s. Despite a lack of mentors, Teresa was inspired to move up the corporate ladder to self employment; creating her own successful law firm in the areas of real estate, bankruptcy and foreclosure defense.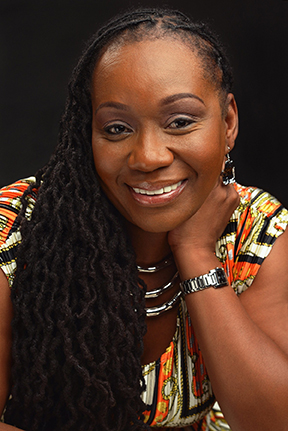 Teresa combines her training as an attorney, financial and real estate professional with her passion for financial education by conducting a variety of presentations and workshops for such clients as: Real Estate Investors Association of NYC, Sibbs Realty Corporation, Carver Bank, Diva Zone Enterprises, Inc., The Greater Allen A.M.E. Cathedral of NY, Cathedral, New York Urban League, Habitat for Humanity NYC, The Coalition for Debtor Education, The Professionals Network Organization (TPNO), and Full Gospel Business Men's Fellowship International

Teresa earned a B.S./M.S. in Criminal Justice from John Jay College and J.D. in Legal Studies at Touro School of Law in New York, Real Estate Broker, Financial Health Certification by National Association of Certified Credit Counselors, Certified Financial Education Instructor (CFEI) by National Financial Educators Council, Founder of Generational Wealth Zone which provides financial education solutions to individuals, schools, businesses, families, government and nonprofit organizations around the globe to improve financial literacy.
Teresa has two adult daughters, is the very proud grandmother of two grandchildren and currently lives in Brooklyn, New York.
---
About Alan Johnson, Business Development Manager

Alan Johnson joins The Entrust Group with over 20 years of experience in business management, strategic business development, portfolio risk management, and alternative investment strategies. Alan is a Certified IRA Services Professional (CISP).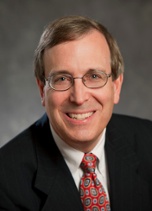 After earning his Bachelor of Science degree in Chemical Engineering at Purdue University, Alan began a career path that encompassed process engineering, technical support, sales and marketing, business management, business development, and investment portfolio management. 
Alan has a strong interest in retirement portfolio construction and risk management concepts. He believes that alternative investments are an important component in a well-diversified investment portfolio.
---
PLUS... Joakim Mortensen
Managing Director at Colony American Finance

 Learn about landlord financing and how to capitalize your portfolio with long term debt and growth with acquisition financing.
 Also learn ways to partner with CAF to increase and capitalize your rental portfolio.  This is a seminar not to miss!

---
  SPECIAL INFORMATION JUST FOR REAL ESTATE PROFESSIONALS!
 ** OUR FREE EXPO HAS TONS OF VALUABLE
INFORMATION * MINGLE WITH VENDORS **
NON-STOP NETWORKING!
Please bring plenty of business cards.
Meet with Private Lenders
 ** Speakers may vary due to schedule conflicts **
 Learn About Our NEW MONTHLY online-only magazine
LEARN ABOUT OUR ONLINE-ONLY REI WEALTH MAGAZINE! The newest addition to our Realty411 media company is here EVERY MONTH giving you the latest news and information in a NEW AGE ERA, learn about this new issue here.

Our Featured Speaker!





BRETT T. IMMEL | SENIOR PARTNER
Brett Immel is a Senior Partner and Co-Founder of Growth Equity Group. Brett co-founded the company with Preston Despenas through their shared vision, strong interest and passion for investing in real estate. Together, they have established Growth Equity Group into the premier, nationwide, real estate investment firm it is today by specializing in residential income-producing properties in select U.S. markets for individual investors. Growth Equity Group makes investing in real estate easy by offering inventory, non-recourse financing and management services.
Brett is responsible for driving Growth Equity Group's property acquisition strategy and execution, securing non-recourse financing relationships on all the property assets, and on-site visits to ensure for a suitable real estate investment for all of Growth Equity Group's clients. Throughout his career, Brett has touched on all areas of real estate investment from finance, acquisitions, management and advisory. In addition, Brett is a regular speaker in industry conferences and events, including the REI Expo, Ignite Expo, Money Show, Rich Dad Poor Dad, and he is a frequent contributor for outlets such as NuWire Magazine.
Brett is a nationally recognized real estate investor and attributes this success to a strong foundation in education, and the opportunistic and innovative methods he and Growth Equity Group value. He has more than 12 years of experience and has completed over $100 million in real estate transactions. He continues to work alongside a rapidly growing team at Growth Equity Group to make investing in real estate easy for all its clients.
---
Learn About the Opportunities to Invest and Own
Assisted Living Facilities with Gene Guarino, CFP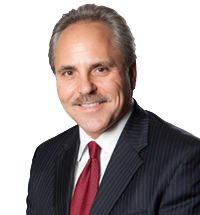 Learn step by step how to turn a SFH into a cash flow machine. How to make $5K $10K or $20,000 per month and how to get TWICE the fair market rent for your property.
This is THE opportunity for the next 20 years in real estate investing.
Come and learn, step by step how to turn a SFH into a Cash Flow Machine. With 77,000,000 baby boomers already here, this is an unstoppable Tsunami of opportunity for you and your portfolio. Here are the facts:
* 10,000 people a DAY are turning 65.
* 4,000 people a DAY are turning 85.
* 70% of those people will need help for an average of 3 ½ years.
Many of them will be living somewhere other than in their own home or apartment. They will be paying someone $3,000, $5,000 or even $10,000 a month to live there during those critical years. It could be you that collects that money or it will be someone else. Either way they will definitely be paying someone and so will you.
In this session you will learn how ONE Assisted Living Care Home can earn you $5K, $10K $20K or more EACH MONTH for the rest of your life. You will also learn how you can get TWICE the fair market rent for your rental home now AND have a long term, hassle free tenant as well.
---
Paul Finck brings to the table a vast array of skill-sets acquired through 27 years of sales, marketing, and entrepreneurial experience.  He knows business, sales, and mindset inside and out.  Paul is the "Go To" guy for results and is well renowned as The NoExcuses Results Coach™.

His passion for life is evident not only from his business success ... it is also obvious in his personal life as well. He's a devoted husband to his beautiful wife of 16 years, Deborah, and father to THREE SETS OF TWINS.  
Paul Finck provides Keynote Speeches on topics that will Inspire, Educate and Motivate Audiences on Success, Passion, Sales, Public Speaking, and all aspects of being a successful entreprenuer and PERSON.  Some of His Speaking Topics Include:
** Design Your Life on Purpose with Intent
**Three Keys to become a Success Small Business Owner    
** Creating a New Business with confidence
** How to create income as a Speaker
** Eliminate Your Fears of Public Speaking or anything    
** How to create and market Your Business with little or no money     
** Networking your way to Success

---
 * Realty411's CEO/Publisher *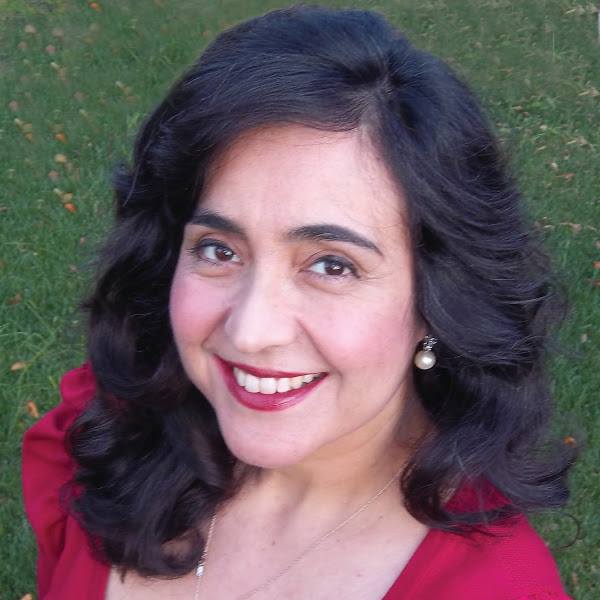 "Hello friends, our NEW Realty411 Issue is RIGHT HERE!
 And, it is the largest one to date. Realty411 is jam-packed with fantastic tips, techniques, and information that can help you create abundance in real estate, just as we have. Come mingle with my colleagues, associates, mentors, private money lenders, and other VIP industry people.

* Mingle With Vendors, Meet New People, Say Hello to Our Magazine Staff and Team * Learn From the Masters * Find Finance Options for Your Deals * Speak with Real People doing Real Deals in Real Estate * Community Event
---
Grow Your Portfolio & Business with

REI WEALTH MONTHLY
A Discount for Our ONLINE Edition is Available Here
Learn From Active Investors, Private Lenders & More..

CELEBRATE Our New Issue...
 * Learn to Create Passive Income in 
focusing on Cashflow and Appreciation
* Find HOT Markets in CA & Other Key Markets
* Meet Turn-key Providers & Property Managers
* Learn Techniques from TOP Investors in the Nation
* Learn Everything You Need to Know about
PRIVATE LENDING to Always Have Capital for Deals!
* Protect Your Portfolio by Diversifying Your Estate
* Receive a General Overview of the Current Market

Disclosure and Information - Attention All:
The publications, events, expos and mixers produced and promoted by Realty411guide.com, reWEALTHmag.com, CashFlow Express, REI Wealth Monthly and/or their owners, employees, agents, and affiliates (collectively "411") are for informational and entertainment purposes ONLY. The information and presentations provided therein do not constitute an offer or solicitation to buy or sell securities or real estate. Please be aware that real estate investing is VERY RISKY. 411 is not responsible for any of the information provided and/or statistical data presented, and 411 does not represent that any information or opinions expressed and data provided reflect the opinions, advice and research of the publishers, editors, columnists, vendors, speakers, sponsors, or guests who are in attendance at the events, and do not reflect the opinions, advice or research of 411. By attending 411 events you acknowledge that the investment strategies mentioned may not be suitable for you, that any real estate investment is inherently risky, that all investments are subject to risks, which could result in the entire loss of your investment, and that 411 is not responsible for any losses or outcome of any investment made by you from or after 411 events, or as a result of contacts made at these events as well as after reading 411 publications. You personally are 100% responsible for your due diligence, for all investment information and for all decisions with respect to any potential investment or transaction. 411 does not endorse, and has not performed due diligence on any of the columnists, advertisers, vendors, speakers, sponsors, companies and guests who appear at our events or in our publications. The information presented at any 411 event related to any potential real estate investment is general in nature and does not constitute legal, tax or investment advice. 411 strongly recommends that you seek the advice of your trusted attorney, broker, CPA and/or financial adviser before taking action as an investor. If you have had an unpleasant experience with a speaker or company sponsorsing our current or past expos, please contact us: (805) 693.1497.
**Real estate, and all investing, is risky and may result in the entire loss of your principal investment. PLEASE invest responsibly.
Attendee List
Sort by:

Date

|

First Name
When & Where

DoubleTree Suites by Hilton Hotel New York City - Times Square
1568 Broadway
New York, NY 10036-8201


Saturday, November 7, 2015 from 9:00 AM to 5:00 PM (EST)
Add to my calendar
Organizer
* Event Organized by Realty411 *
Based in Santa Barbara County, Calif., Realty411 publishes online and print magazines, e-newsletters, produces expos, and mixers around the United States. Their mission to educate and empower everyone from all walks of life to invest in real estate. The media/marketing company is owned by a real estate investor and licensed California real estate sales agent. Realty411 currently reaches more personal investors around the nation with their in-house expos and events than any other realty investor publication in the world. Many expos are charity events where awareness and donations are raised for numerous worthwhile organizations, which focus on children, assisting the homeless, victims of domestic violence, and animal welfare.
For information, call: 805.693.1497 or visit http://Realty411.com or
our new expo website: http://Realty411expo.com
To contact us directly, call: 805.693.1497 or realty411magazine@hotmail.com
Save