Understand how to transform your own emotional pain to become more whole—by strengthening your embodied wisdom
About this Event
"Nick & Alison had the most profound effect on me and my life."
Join us on this free webinar to understand how to heal your emotional pain.
Understand the core principle behind our belief that we can all self-heal most of the emotional pain and wounding that hold us all back
Why the latest neuroscience chimes with timeless spiritual insights to point out a way to work safely with past stressors and traumas by developing more embodied wisdom
Learn about the two different brain networks we all have that appear to allow us to change, adapt, and heal to become ever-more whole
Experience a simple yet powerful way to strengthen your embodied wisdom by having internal 'conversations' within your inner Protector and Connector
We will also share:
Some of the lessons we have learned from our journeys to this moment
A brief overview of our 1 Day Workshop "Healing Your Heart"
Answers to any questions
Places are very limited so book on quickly (and if you realize you can't make it, please give your space up for those on the waiting list)!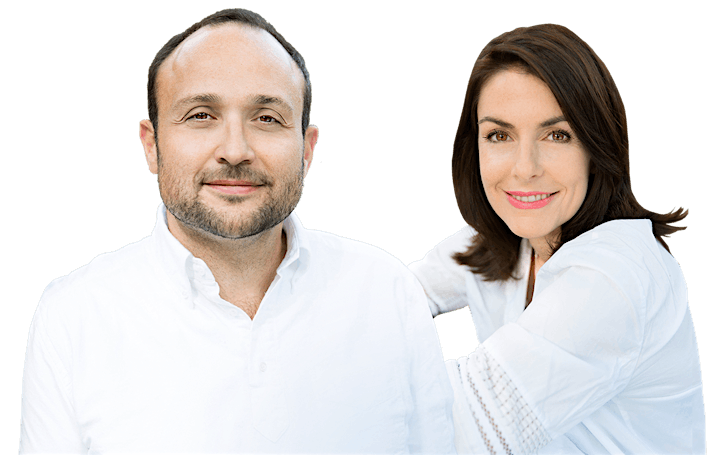 Your Webinar Hosts
Alison McAulay and Nick Jankel are a wife-and-husband team and are the co-founders of Switch On. We support individuals to transform their greatest challenges in life, love, and leadership—with our unique methodology Bio-Transformation Theory & Practice®.
Nick Jankel
Transformation coach with a medical degree, seasoned executive coach, TV transformation coach (BBC, MTV), Triple 1st Cambridge University—and Co-Creator of Bio-Transformation Theory & Practice®.
Alison McAulay
Embodied transformation coach, transformational leadership expert, trauma-based therapist (Biodynamic Craniosacral & yoga therapies)—and Co-Creator of Bio-Transformation Theory & Practice®.