Understand ways to transform inner wounds into wisdom so you become more whole, happy, and free—and a stronger person, partner, and parent
About this event
"Nick & Alison had the most profound effect on me and my life."
Wife-and-husband team, co-parents, transformational coaches, and co-creators of Bio-Transformation Theory & Practice—Alison McAulay and Nick Jankel—will share openly and candidly some of the key insights they have gained around self-healing from their respective journeys to transform challenges like:
Clinical depression
Panic attacks
Social anxiety & social exclusion
Abandonment and abuse
Repetitive life crises
Entrepreneurial burnout
Relationship breakdowns
Divorce
Parenting fails
Chronic pain syndrome (Fibromyalgia)
Join Ali and Nick—who together have supported, trained, and coached over 70,000 people—on this free experiential webinar designed to support you with change, challenge, and crisis, to understand more about:
We all have what it takes to heal the emotional pain and wounding that hurts us and holds us all back (even if we need guidance, support, and empowerment to access it)
Why the latest neuroscience chimes with timeless wisdom from the great contemplative traditions to point a way forward to work safely with stress, shock, and trauma in order to transform it
The pathway of transformation that can turn even our deepest wounds into embodied wisdom—which makes us stronger, more stable, wiser, kinder, and more relational—and helps us find inner peace and self-love as we lead ourselves
They will aim to answer questions—and will share some of the tools and services they offer people on their journey to heal and become more whole.
Places are very limited so book on quickly (and if you realize you can't make it, please give your space up for those on the waiting list)!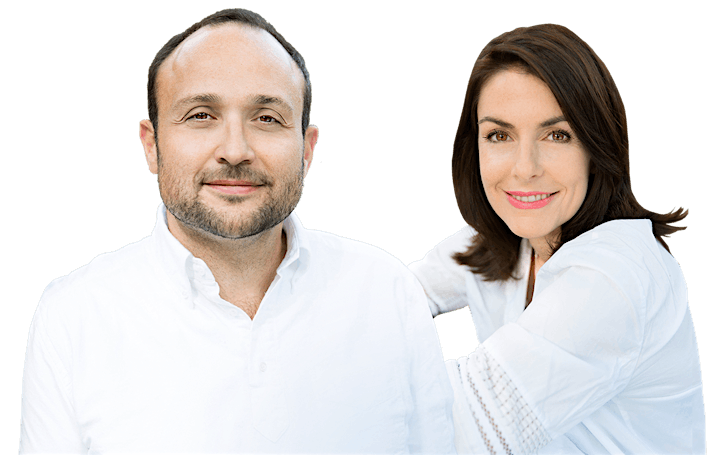 Your Webinar Hosts
Alison McAulay and Nick Jankel are a wife-and-husband team and are the co-founders of Switch On. We support individuals to transform their greatest challenges in life, love, and leadership with our unique methodology Bio-Transformation Theory & Practice®. We have worked with tens of thousands of people, from San Francisco to Shanghai, to empower them to harness nature's process of transformation to resolve their own conflicts and crises.
Alison McAulay
Transformational Life Coach, transformational leadership expert, trauma-based therapist (Registered Biodynamic Craniosacral Therapist) with advanced training in Kundalini Yoga. Former elite gymnast in US national team and San-Francisco-based choreographer and professional dancer. Co-Creator of Bio-Transformation Theory & Practice®.
Nick Jankel
Transformational Life Coach and Transformational Exec Coach with a Triple 1st from Cambridge University in Medicine and Philosophy. Top professional keynote speaker. TV transformation coach (BBC, MTV)— and Co-Creator of Bio-Transformation Theory & Practice®.
Organizer of Free Experiential Workshop: Can We Transform Our Own Emotional Pain?