Description
Since 2003, CARE has gathered tens of thousands of supporters in Washington, D.C. for the CARE National Conference, an opportunity to take concrete, meaningful action that has a real-world impact, especially for women and girls.
Join us during the conference for several free events listed below. If you are interested in attending the full 2018 CARE National Conference, visit www.careconference.org to learn more, and to register.
---
A CONVERSATION WITH SALLY YATES - Monday, May 21, 2018, 1-2pm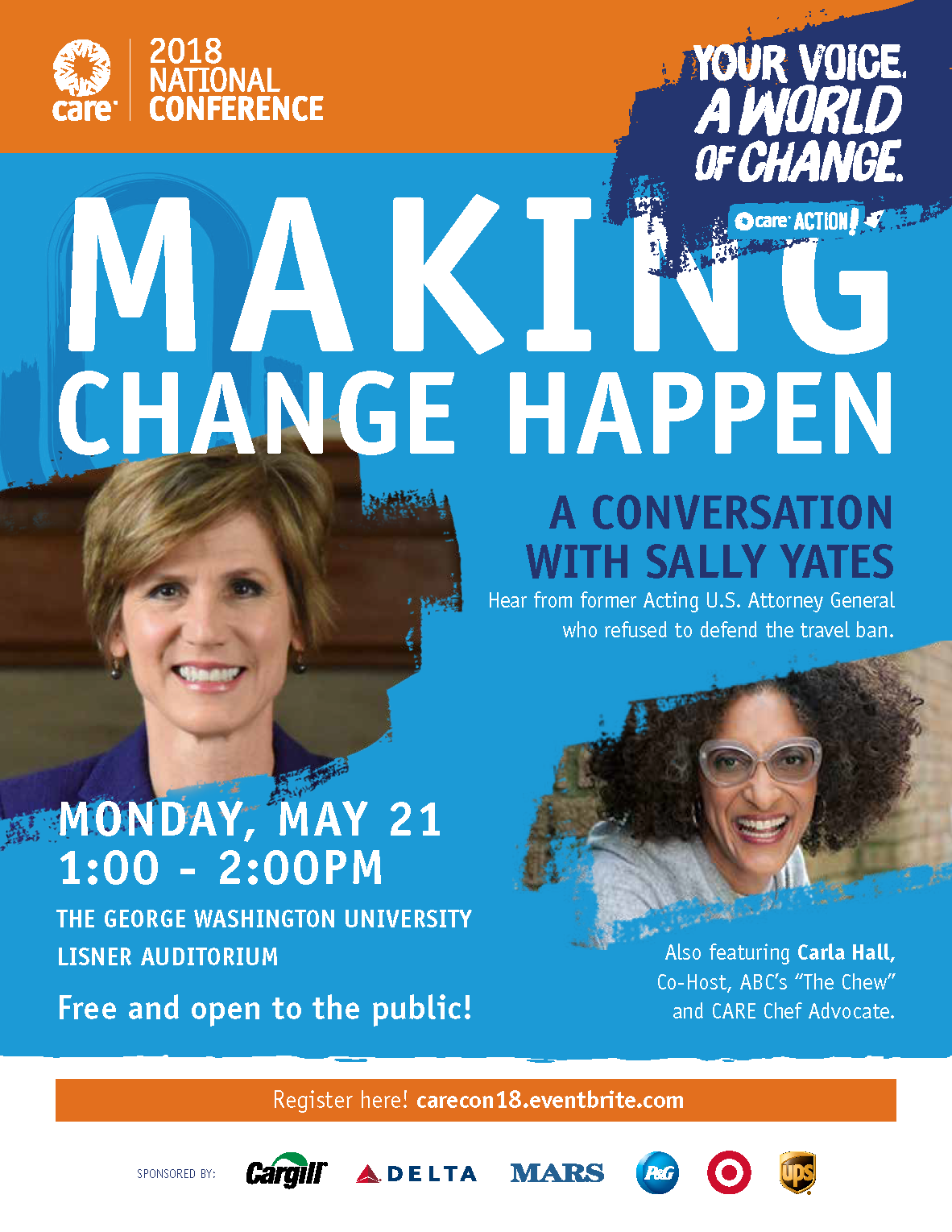 Join us as we kick off the 2018 CARE National Conference with a look into CARE's widespread impact and outline CARE's policy and political goals for the year. This dynamic plenary will feature Sally Yates, Former Acting U.S. Attorney General who refused to defend the travel ban, Carla Hall, Co-Host, ABC's "The Chew" and CARE Chef Advocate, and Michelle Nunn, President and CEO, CARE and advocate voices from around the world.
---
D.C. PREMIERE OF SOUFRA + Networking Event - Monday, May 21, 2018, 7:30-10pm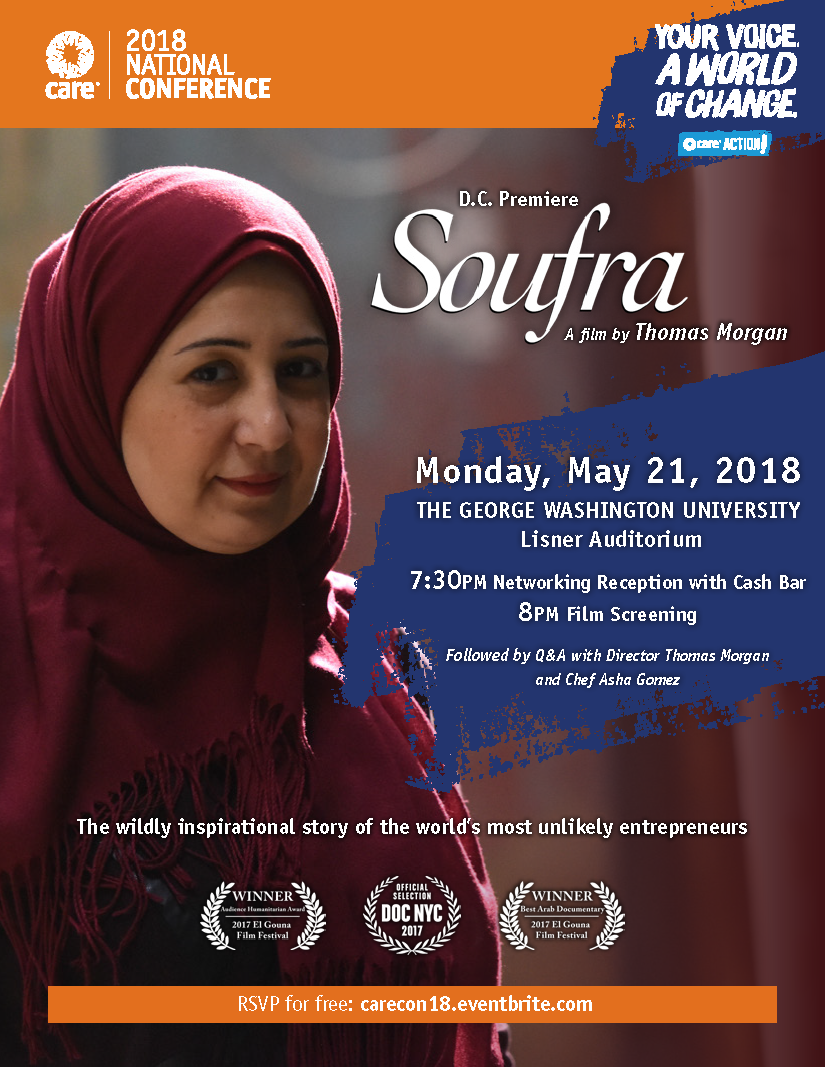 + Q&A with Soufra Director Thomas Morgan & CARE Chef Ambassador Asha Gomez
Join us for the D.C. premiere of Soufra (2017), the wildly inspirational story of Mariam, a refugee from Lebanon, as she and a team of fellow refugee women strive against daunting obstacles to improve their lives by launching a food truck business.
---
ALL-CONFERENCE PLENARY - Tuesday, May 22, 2018, 1-2pm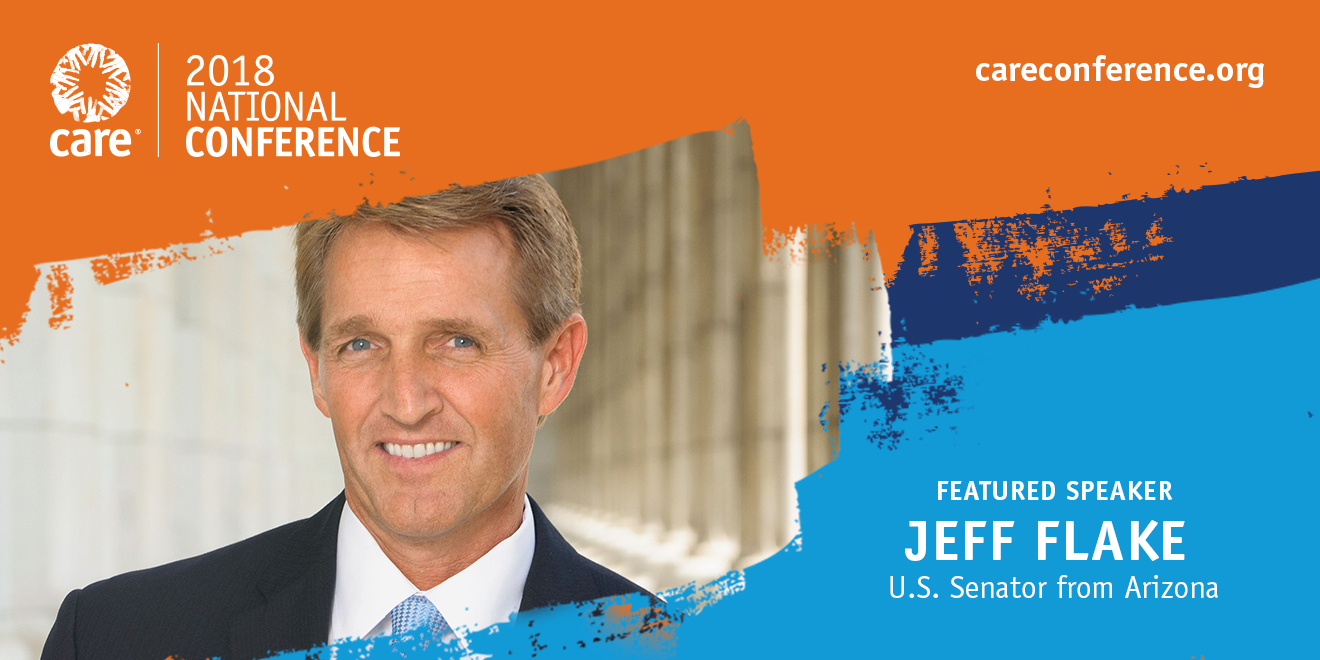 Take a mid-day break to celebrate the winners of the I CAN Award and Delivering Lasing Change award, while hearing from some of the nation's most inspiring leaders advocating for social justice and the rights of women and girls globally. Hear Sen. Jeff Flake speak out against isolationism and America's role as a global citizen based on its commitment to open societies, free press, and human rights.
Click here to see the full 3-day agenda and learn more about the CARE National Conference.
---
Women's Economic Empowerment Session- Tuesday, May 22, 3 - 4 p.m.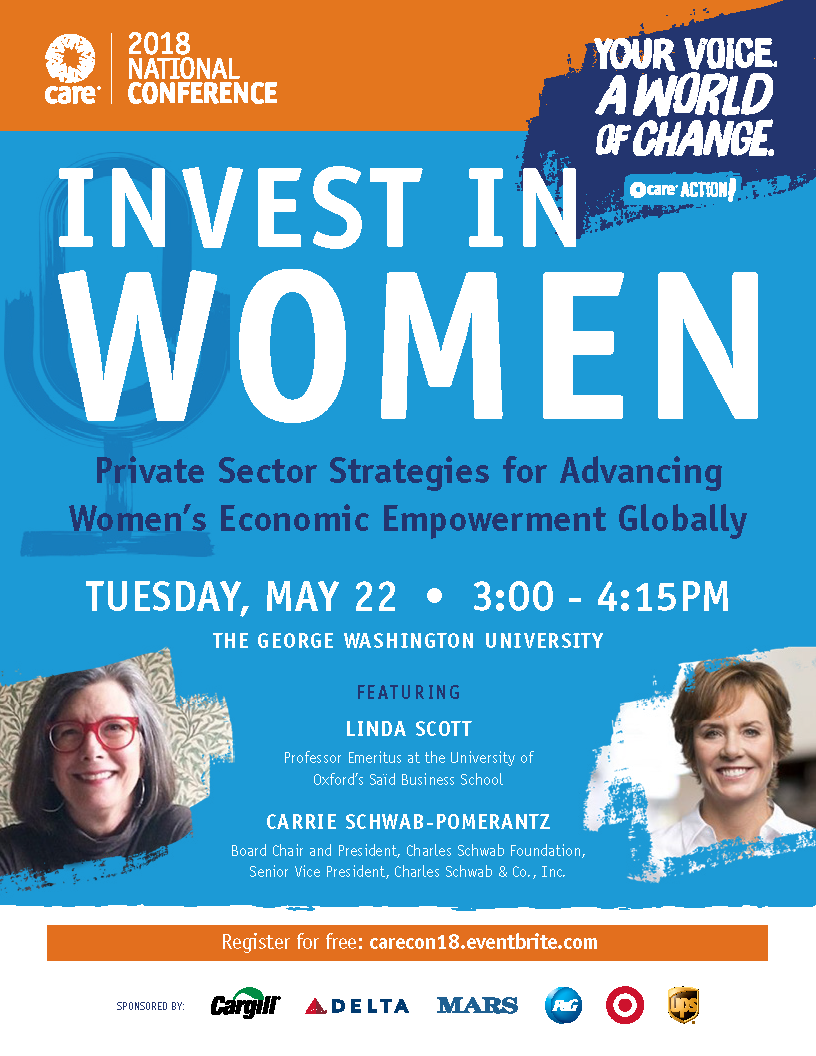 The George Washington University (Marvin Center)
A leading expert on the women's economy, Linda Scott, Emeritus DP World Professor of Entrepreneurship and Innovation at Said Business School, University of Oxford will lead a panel discussion with corporate and philanthropic leaders offering how and why businesses are investing in the promotion women's economic empowerment.