Description
Join Joplin PD on Wednesday, September 13 from 10:30 am to 1:30 pm
Stay for a free lunch to see a live demonstration of how Joplin PD is using PowerDMS, a policy, training, and accreditation management software to automate their processes.
WATCH: Joplin PD & Jasper County Sheriff's Office
Local agencies using PowerDMS software to improve accountability.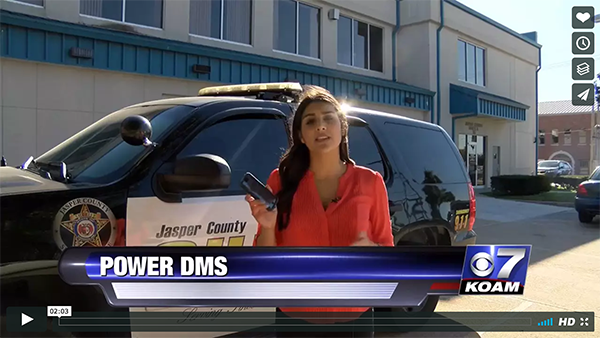 Please contact Shelly Gunter at shelly.gunter@powerdms.com with any questions or to let us know if you have any food allergies or special dietary requests.