Description
2016 is the year for OPEN REALITY and CHANGE - START HERE NOW!

READY TO MEET LIKEMINDED, HAPPY PEOPLE? A NEW, POSITIVE SET OF FRIENDS FOR 2016?

WANNA SPLASH OUT IN 2016 AND TRY SOMETHING NEW THAT'S JUST FOR YOU?
YOU NEVER NEVER KNOW UNLESS YOU OPEN YOUR MIND AND CHECK THIS OUT - IT'S FREE - WHAT HAVE YOU GOT TO LOSE?
FOR THOSE WHO DARE TO PROGRESS, CHALLENGE AND LEARN - bring an open mind and leave your pre-conceived beliefs at the door! We're learning new stuff here! Success secret - always be exploring new things ...
AGENDA:
1. New nutrition technology for a NEW YOU - all about health for your body from the cellular level.
2. PLUS HOW TO GET ACCESS TO NATURAL BOTANICALS FOR FREE!
3. LEARN HOW TO TURN YOUR PASSION INTO EFFORTLESS CASHFLOW!
---
WHEN:
SATURDAY 13 FEB. @ 2:15PM. -- pls be on time - thanks :)
- you may want to arrive earlier and eat there - it's 50% off at the Bistro this weekend!! *** see bottom of page for menu.
HOW TO ATTEND:
**** YOU MUST REGISTER to ATTEND - pls commit once you register - thanks :)
SEATS ARE LIMITED!! BE QUICK! BOOK NOW!
*Please go to BACK bar / bistro - go to the BACK VERANDAH.
* As a courtesy please make 1 purchase at bar first before seating (and as per Management Request.)
LOCATION:
HOTEL CBD, CNR VARSITY PDE/LAKE ST, VARSITY LAKES, GOLD COAST, QLD.

*Parking; Clocktower parking or street.
MAP: https://www.google.com.au/maps/place/Hotel+CBD/@-28.0778539,153.4130259,17z/data=!3m1!4b1!4m2!3m1!1s0x6b910342eaf4a7ad:0x54e5e20963ca71da
---
We have a lot to discuss and CHANGE - 2016 is the year for OPEN REALITY. We'll get you started!
Please come along and have a listen and tell us what you know as well. Bring your iPads to take notes, look things up and share.
?? Any questions, ideas, thoughts - this is a great opportunity for you to get answers!
We'll also show you how you can get access to free phyto-nutrient products and even how to combine health and income and create cashflow out of your passion for a healthy, happy lifestyle change - if that is what you desire!
It's all about BECOMING AWARE THAT YOU HAVE A C-H-O-I-C-E ...
---
ALL NATURAL BOTANICALS to benefit your body and improve your health, recovery, vitality, wellbeing and ensure that your cells are kept in optimum shape!
We will be showing you all about Phyto-nutrients, what are they, how are they extracted and how beneficial they are for your body - you may already know that nutrition in tablet form are not effective enough and some don't even digest and go straight out the back door intact!!! Also; they have been known to cause other illness as well... tell us your experiences ...
---

This is a sharing event, all are welcome. Bring friends and family. The more informed we are the better we can make the right decisions and help each other with knowledge.
Why not come and see for yourself and then make up your mind? RSVP NOW and let's do this!
---
IF YOU READ THIS FAR, YOU ARE IN THE TOP 3% OF PEOPLE WHO WANT MORE OUT OF LIFE! CONGRATULATIONS AND SEE YOU SOON! THANK YOU FOR YOUR COURAGE! YOU WON'T REGRET IT!
PS. We are looking at doing reciprocal events In SE QLD so anyone who can assist with organising, please get in touch with me :) Love to hear from anyone else who has any ideas about venues in Bne, Gold Coast, Sunny Goast, Byron, Tweed, Tamborine, etc etc! Just message me and let me know how best to get in touch with you!
WITH LOVE FROM THE TEAM AT RICH LIFE EVENTS XOXOXOX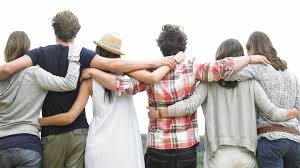 **** 50% OFF BISTRO MENU - 13/2 - 14/2 ONLY
** order early; it takes a while to arrive ...but big servings and fresh ...tasty ...
**Available from 12pm - late
Three vegetable dips & toasted turkish bread (v) 13.50
Spicy potato wedges,sour cream & sweet chilli sauce (v) 9.00
Chips & roast garlic mayonnaise 8.50
Curly fries & chilli mayonnaise 9.50
Buffalo wings & ranch dressing 14.50
Bistrode's Australian cheeseboard, chutney & lavosh crackers 22.50
Crumbed barramundi, bacon & chilli burger & chips 19.50
Blackmore Wagyu Reuben sandwich & pickles 18.50
The CBD cheeseburger & chips 17.50
Available from 12-3pm and 5pm-late
Indian & eggplant curry & basmati rice (v,gf) 17.50
"The ploughman's lunch" (lunch only) 18.00
Poached chicken, cos, green bean, quinoa & almond salad (df,gf) 23.00
Chicken schnitzel, celeriac & apple coleslaw & chips (df) 19.50
Bert's beef pie, potato mash, peas & gravy 19.00
Grilled ocean trout, sweet potato & ginger mash (gf) 26.50
300g scotch fillet steak, chips, mushroom & herb butter (gf,df) 27.50

(v) – Vegetarian, (gf) – Gluten Free