Description
Billy's Marketplace is turning 2 years old and we're celebrating with you!
Join us at our annual Billy's Birthday Block Party.
Over 20 vendors offering free food, drinks and prizes! Facepainting, live music and more.
Vendors included but not limited to: CocaCola, Pepsi, Chef One Dumplings, Boars Head, Hormel, Tropical Cheese, Inca Cola, Goya Foods, Cafe Bustello, Sterling Silver Meats, Iberia Foods, Stella Artois, Budweiser, Presidente Beer and more.
August 3rd - Cypress ave/ Jefferson ave
August 10th - Cypress ave/ Hancock st
10am-5pm
"After Party" inside with Brooklyn Brewery from 4-6pm!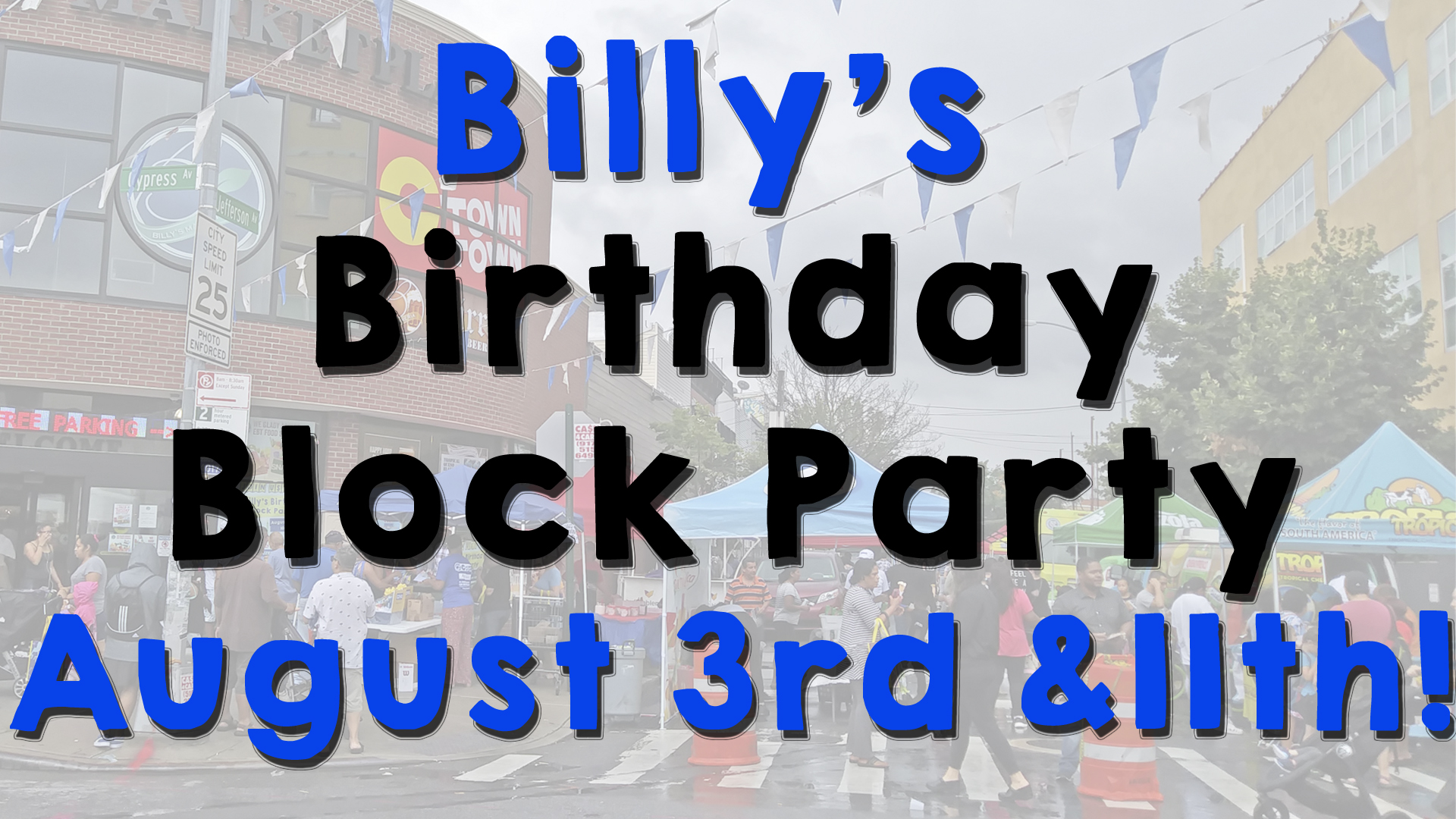 Billy's Marketplace
870 Cypress Ave
(Bet. Jefferson ave and Hancock st)