Description
Join us for another amazing evening of drinks, new connections and interesting learns. Past speakers & sponsors inlcude Trust Pilot, Shopify and Ecommerce Masterplan.
Sponsor
Hardsoft Computers

Founded in 1984, by brothers Andrew and Phil, HardSoft has taken a completely unique approach to leasing. With our strong partnerships with our suppliers, an Apple authorised reseller and an accredited Credit Broker we are proud to say that we can offer bespoke One Stop solutions for your tech and finance needs. We provide flexible, affordable, and scalable options for your business needs – whether you're a startup, SMB or larger Enterprise business we can help you. Each device also includes our Service wrapper – meaning we configure, support and cover 3 years warranty so you don't have to!
https://www.hardsoftcomputers.co.uk

Keynote Speaker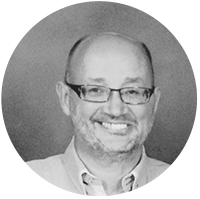 Steve Richards
Steve is a hands on executive leader, proven at transforming businesses & their models. While there are many brands & agencies enthused about the possibilities of Digital or Native Content, Storytelling, Influencers and new working models – I've been up to my neck in it, creating team culture, selling projects and proving a new model that works. By "works" I mean – profitable, more effective and more creative & unencumbered by the traditional or safe. I know my way around the P&L and the politics.
LinkedIn: Linkedin.com/in/steve-richards-41352a


Panel 1 - Growing Your Agency


- Matt Lintott, Operations Director at Lab

Matt has been a professional in media and technology since the mid 90's having started with Dabs which was among the first e-commerce companies in existence. Moving over to roles with companies like Thompson Reuters, ITN and was involved in the latest technologies for a variety of banks and corporates. Nothing excites Matt more than innovations in tech and getting hands on with the latest kit. Matt has been at Lab for a decade steering adoption of new technologies to keep Lab and its clients at the forefront of innovation. Outside of Lab - Matt is a keen photographer and videographer having rediscovered a passion for shooting and editing.
Get in touch with Matt on twitter @MattLintott. Catch up with Lab at www.lab.co.uk or on Twitter @LabDigitalUK.
LinkedIn: https://www.linkedin.com/in/mattlintott
- Chris Marshall, Director & Co-Founder at Onstate Ltd
Chris has been working in Digital since 1998. In that time he has held a number of senior roles in design, project management and marketing. Before co-founding Onstate in 2010, Chris worked for Sky as Head of Design, Project Manager at Teamtalk and E-commerce Manager at Republic. Onstate provides creatively-focussed ecommerce services to brands and retailers. Onstate's extensive client list includes Alexa Chung, Brown Thomas and Home Store + More.
LinkedIn: https://www.linkedin.com/in/chrisrmarshall

- Simon Wharton, Business Strategy Director at PushOn
Having led PushON for 12 years, In 2017 Simon transitioned from Managing Director to Business Strategy Director where he could apply his considerable experience in digital transformation to PushONs digital consultancy service. Simon has spent more than two decades operating within the digital sector, initially in a corporate environment, before becoming embroiled in the early days of the Manchester digital community. Alongside his business partner, Roy Wilding, he pivoted PushON out of an incarnation of a previous successful digital business. Steady planned growth has seen the business gain recognition as one of the North West's leading eCommerce agencies.
LinkedIn: https://www.linkedin.com/in/onlinewebmarketing/
Panel 2 - What Brands Look For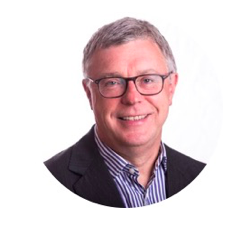 - Iain Macdonald, E-commerce and multichannel retail growth consultant
Marketing Director at Boden, Consultant to The White Company, Multichannel Marketing Director at Crew Clothing, Head of Online Marketing at TJX and Head of Marketing at Sunspel are just a selected few hats that Iain has worn over the years. His insights are second to none and has always been an important asset to all teams.
LinkedIn: https://www.linkedin.com/in/iain-macdonald-423131/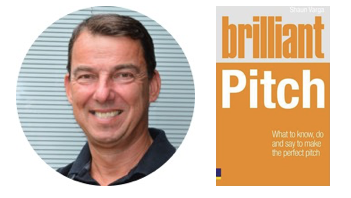 - Shaun Varga, New Business Expert
Founder of leading new business consultancy Ingenuity, two digital agencies, as well as 30 years in advertising, film and PR.
LinkedIn: https://www.linkedin.com/in/shaunvarga/

- Tom Hall, Owner and MD at Contented Brothers
Tom is an expert in the business of engagement, from traditional film, to cutting edge immersive VR. Tom helps businesses connect with their audiences and thrive through beautiful, platform agnostic content. He speaks on the rapidly changing, technology-driven world, and how businesses communicate is at the helm of driving innovation.
LinkedIn: https://www.linkedin.com/in/tom-hall-3525753/
Panel Host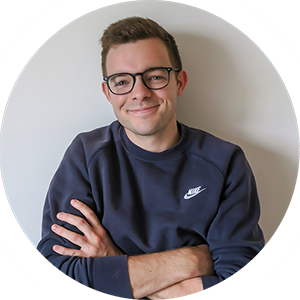 Nick Trueman
Nick is the director at a thriving consultancy called Spec (who run DigitalWorkshop). He's an expert in new customer acquisition and always has a fully loaded, and challenging, question up his sleeve.


Past Event Speakers

Organizer of Free Evening of Drinks & Talks - Growing Your Digital Agency
We are Digital Workshop and run regular training seminars to help equip businesses of all sizes. We teach you how to understand and run successful digital marketing campaigns, whilst understanding all core elements & metrics to success. 
Training includes PPC, SEO & Google Analytics, targeted at a mix of B2B, B2C, Ecommerce, Lead gen...etc. We have bespoke packages to give internal training to businesses of all sizes and abilities. 
We also hold free marketing meetups for hundreds of businesses in London and the surrounding areas. These always include lots of time for networking, free drinks and expert speakers from a range of backgrounds. 
DigitalWorkshop.io
Digital Workshop is a trading name of Spec Digital Ltd ( http://spec.digital ). A PPC & SEO consultancy firm that exists to propel brands digitally.