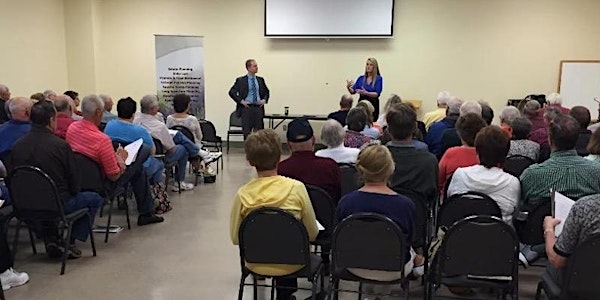 Free Estate Planning Seminar: Wills vs. Trusts | Green Bay
Our Estate Planning Seminars are currently taking place online. Visit estateplanninglive.com for our current schedule and to register.
When and where
Location
Neville Public Museum 210 Museum Place Green Bay, WI 54303
About this event
This is truly an educational session. Join us at the Neville public Museum in Green Bay for a thought-provoking discussion of the basics of estate planning and discover which plan is right for you and your loved ones
You should attend if:
You have a retirement account (IRA, 401k)
You want to learn how current laws affect your estate plan.
You are concerned that Nursing Home or long term care costs will deplete your life savings.
You want to protect the family inheritance you leave behind for your family's use only.
You wish to learn more about Probate and how to avoid it.
You have a Will that is more than 3 years old or it was created in another state.
What we will discuss:
New retirement account law changes that affect every estate plan.
Proposed changes to the Federal Estate and Capital Gains Tax laws.
How to provide for your own care and well-being, and that of your loved ones even if you become incapacitated.
Why you shouldn't add a child to your bank account and how beneficiary designations might ruin your will.
How you can protect your childrens' inheritances from predators, greedy non-family members, and bad marriages.
How veterans or their spouses can receive money to help pay for medical expenses.
Why signing your home over to your kids might be a huge mistake.
How planning in advance can help you and your spouse afford quality care.
Prefer to learn online? Check out our virtual events: EstatePlanningLive.com