FREE - Essentials for Raising Money for Your Business - Online Webinar/MasterClass

Thursday, January 26, 2017 from 2:00 PM to 3:00 PM (EST)
Event Details
If you are a Startup or an established business trying to expand, RAISING CAPITAL is difficult, complicated, overwhelming and often will lead to failure. Facing the risks, costs and efforts involved may make you hesitate to take the leap. 
The tools and techniques you will acquire in these series of online Master Classes may put you on the path to succeed! We will discuss the process of raising money, from the early stage of financing to getting funds for your business.
- What type of financing is best for your business? 
- How do you find a funder?
- What  do you need to have to satisfy an investor? 
- Getting ready for funding
- Do's and Don'ts when pitching investors.
- Overcoming common obstacles
Types of fundings: Factoring, Peer-to-Peer lending, Bank Loans, SBA, SBIC, Microloans, Royalty Financing, Grants, Crowdfunding, Angels, and Venture Capital.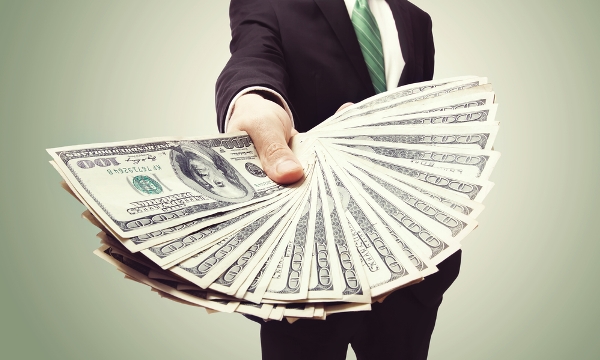 Do NOT miss this online Master Classes designed to give you insights about raising money shared by Roger Kuperways, Ph.D., a life-long entrepreneur, investor, mentor and business coach -- He built a multi-million dollar operation from scratch and has many years of experience in a variety of businesses and industries. He also lectures at trade shows and corporate events. Dr. Kuperways has taught business at New York University for more than 25 years.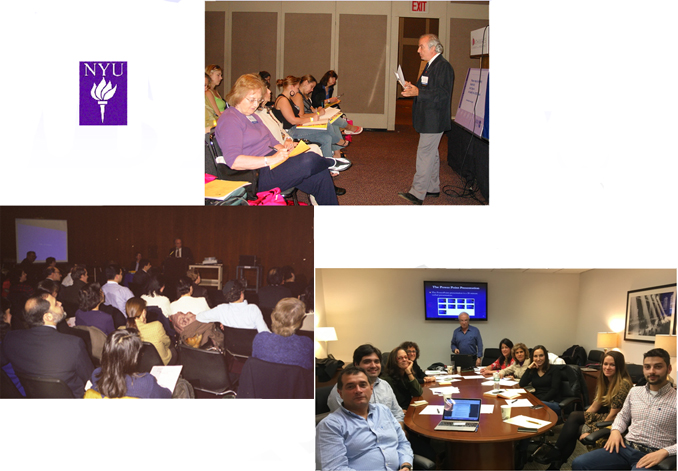 Register now, space is limited.

Try to login a few minutes earlier to make sure you are set up.
Log-in URL https://www.anymeeting.com/475-271-364
Dial-in Number 323-920-0091 - Pin: 936 8063#
Looking forward to see you online.
Several other sessions will elaborate on specific topics at later dates.   
---
This event sponsored by: The Roger Kuper Institute - Business Education & Consulting
---
EXCLUSIVE SPONSORSHIP AVAILABLE: 
We have sponsorships opportunities available for those who want extra exposure at our events. See our sponsoring options.  
---
COMMENTS FROM RECENT MASTER CLASSES AND WORKSHOPS: 
Extremely helpful. I was interested in knowing how to present in words the financial projection for my business plan. Thank you for simplifying this process. -- Ammar
I was so motivated by your warm approach, insightful, down to earth and compassionate pointers that made the lecture more complete. -- Cheryl Silva
Great workshop, very helpful Professor! Thanks a lot -- Marcos Roger
It was a great class; I look forward in having Roger as a mentor - Taurean Dennis. 
I very much enjoyed the Master Class. I think you gave a very simple and clear overview of what one needs to do. You never know what unexpected tips you might get!  Thank you for giving your time to do this.  -- JB Manton 
Very informative class. Dr. Kuperways was engaging and funny -- Paloma Garcia 
I just wanted to say thanks for throwing such a great class -- Marc Rosenberg 
Thank you for a very interesting class.  Lots of good topics, insights, experiences shared. It was really great. Of course I look forward to attending the next one. -- Lucy Torres 
As usual it was very interesting and I learned some valuable insights -- Fay Julia Meyer 
Awesome Master Class! -- Gabby Lovve 
This class was soooo informative. I walked away with a lot of tips and information . Looking forward to the next one for more! -- Linda Dixon 
The class, I thought was great! Guidance - tips - references - take action - exercises - jam packed full of great concepts. --- Aideen Sinnott 
---
Our family of small business groups  and networks have over 13,000 members, inside and outside meetup, and still growing! 
Join our business group on Facebook 
Join our Meetup groups: http://businessonashoestring.com/meetups.htm
Our main parent website is http://www.BetterSolutionsUSA.com
The Roger Kuper Institute - Business Education & Consulting
When & Where

Your Computer


New York


Thursday, January 26, 2017 from 2:00 PM to 3:00 PM (EST)
Add to my calendar
Organizer
A life-long entrepreneur and Executive Business Coach and Consultant. He is an award winning Senior Lecturer at New York University. 
He built a multi-million dollar empire from scratch and has many years of experience in a variety of businesses and industries.
He works mostly with Executives and Business Owners helping them improve their businesses.  He also lectures at trade shows and corporate events on Business issues and Philosophy.