About this Event
This year has been filled with adjustments for all of us...
Whether it be your new working from home routine, your activities and hobbies, or your relationships with family and friends, it's important now more than ever to THINK BEYOND the future of work and step outside of your comfort zone to achieve growth and success.
While many events around the world have been canceled, we're excited to share that we are moving forward with EntreCon® 2020, coming to you LIVE virtually on November 18 & 19 brought to you by the Pensacola International Airport!
Fly with us on Oct. 16 to a NEW destination: The digital world where the conference will take place. Create your personalized avatar and explore with us. By doing so, you'll be entered to win (2) free passes for you and a friend!
Great leaders, companies and communities are made by opportunity-seekers, not comfort-seekers. Let's create, explore and grow together in a new world of opportunity.
The deadline to RSVP is Thursday, Oct. 15 at 12 p.m. CST. See you there!
About EntreCon®
For those who are unfamiliar with the conference, EntreCon® is a business and leadership conference for those who want to connect, learn, and re-energize alongside other forward-thinking, like-minded leaders across all industries. This year provides a unique, interactive experience with breakouts, keynotes, and real human-like connections. It's time to reimagine a better, brighter future for us all.
To learn more about EntreCon® 2020, please visit our conference website. If you have any questions or would like more information about this virtual tour, please email Morgan Milbradt at mmilbradt@studeri.org.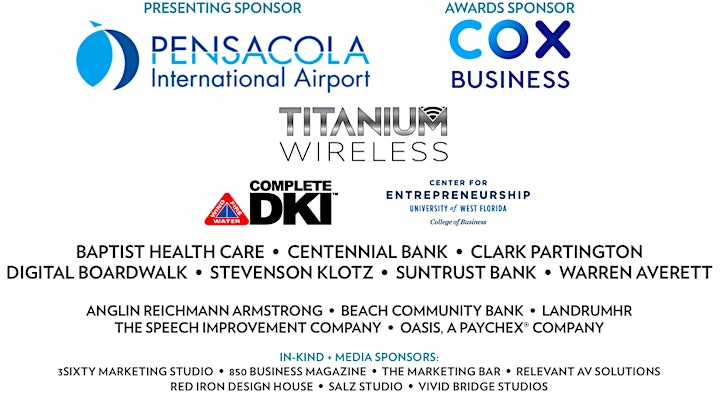 Sponsorship Opportunities
We couldn't host EntreCon® without the care and support of our sponsors.
Our sponsors believe that business success is more than simply making money and having the right product at the right price, which is why they've decided to brand themselves with 501(c)3 nonprofit Studer Community Institute and EntreCon® business and leadership conference.
Sponsoring EntreCon® serves as a wonderful opportunity to:
DEMONSTRATE THOUGHT LEADERSHIP: Aligning your brand with our mission shows that you believe in the thought-leader mindset of creating better, brighter workplaces within your community.
EXTEND YOUR REACH: Going virtual means our conference will have the potential to reach even more individuals than ever before. While seating is still limited, attendee location is not. Showcase your organization to audiences you may not have been able to reach before.
SHOWCASE YOUR BRAND: Our new virtual world comes fully equipped with a life-like exhibition hall, breakout session classrooms, a main auditorium and a private VIP and sponsor meeting space, allowing you to showcase your brand in about any way you can imagine!
CONNECT 1-1: Our large exhibition hall allows attendees to connect one-on-one with you through voice-to-voice conversations along with chat functionality, giving you multiple ways to make deep, lasting connections.
ENGAGE YOUR TEAM: Whether it's your business partner, your employees, your shareholders, your board members or your employees — engage the people who matter most by offering them one (or two!) of your included sponsor passes to experience the magic for themselves.
With a variety of options and investment levels, sponsorship packages are available to fit every budget and every need.
Please know that all EntreCon® sponsorship opportunities are customizable; let us know which levels interest you so that we can work with you to build a package that brings you the most value. To get started, please email our Training and Marketing Coordinator, Morgan Milbradt.