Description
PRESENTED BY:
The BEST of the Bay Business Leaders
IN PARTNERSHIP WITH:
THE TAMPA ORGANIZATION OF BLACK AFFAIRS and THE WOMEN'S COUNCIL OF NAREB
Learn what not to do when choosing a location for your business
How to go from a startup to industry leader
How to obtain business credit without a personal guarantee
How to avoid Uncle Sam's wrath!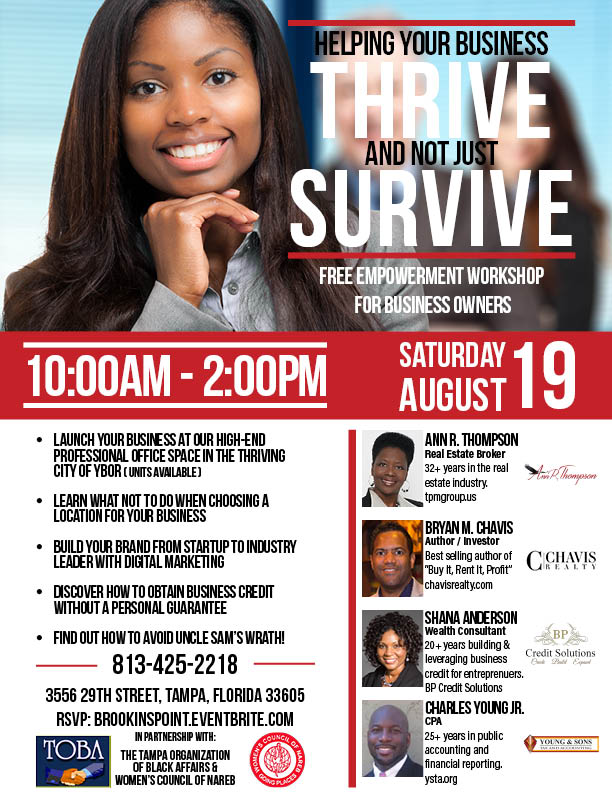 Tour our high-end professional office space for lease in Ybor City just north of I-4, this property is surrounded by a thriving residential neighborhood. Perfect location for a showroom/office, light retail space, hair salon, accounting firm and countless types of similar businesses. Great setting for a professional gathering or corporate meeting.
Call Ann Thompson (813) 857-1560 today.