About this Event
HR is undergoing a big disruption!
The role of HR professionals is becoming more strategic, you have now, more and more, the power of transforming the workplace creating a remarkable and empowering Employee Experience.
This is just the beginning of a revolutionary movement: The Employee Experience Movement and we want to play our part in pushing it forward!
We are offering a FREE training for engaged HR Professionals to grow the community of EX designers and start transforming the way we experience work. This training usually is 1290 € excl. VAT.
👉 Just register for this event and we will send you more information how you can apply for the free training in January in Berlin.
You can find more information about the training on our website www.ex-lab.de!
EX Training Description
Would you like to improve your talent related processes to better help your company achieve its goals?
With Employee Experience Design you marry concrete business' goals with meaningful employees' needs to create high performing organisations.
How? Co-creating with your colleagues!
Include their needs, experience and knowledge and start shaping Candidate Experiences that attract top talent, tweaking your on-boarding process to bring newbies up to speed in their first 90 days or creating meaningful programs to lower the turnover rate. You can tackle any talent related process.
Ready to get started?
What you can do with EX Design!
Design processes for and with multiple stakeholders
Make administrative practices more engaging
Design an on-boarding experience that increases retention
Make the stages of the Employee Life Cycle more people-friendly
Create a competitive Candidate Experience to attract exceptional talent
Digitalize processes and gather the requirements to choose the right tool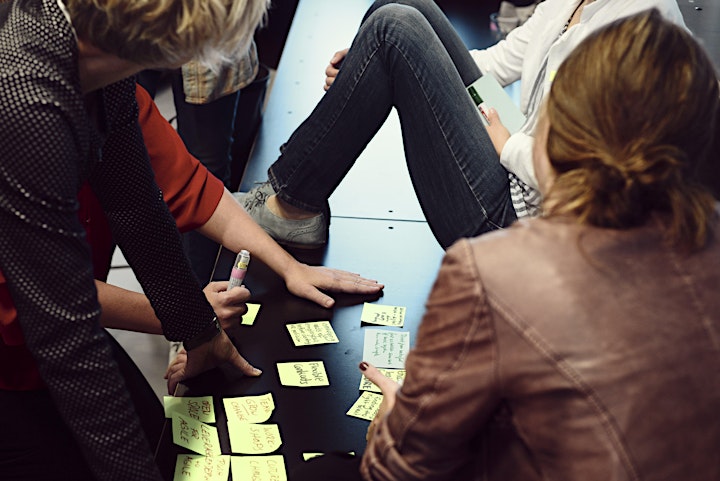 Is this training valuable to you?
If you're already working with agile principles, have solid talent related programs and your colleagues are happy with your processes and services, this training is not for you.
But if you want to design new processes to meet your company's and colleagues' needs, create a remarkable working culture and you're in the search for a structured and effective ways to do it, then join us!
Our EX Design approach

Frame
Use your time effectively by framing your project: define the right scope to contribute to your company's strategy and chose wisely who to involve.
Discover & Design
Identify Moments that Matter and improve or create processes and services in an agile way together with your colleagues.
Engage
Use insights and storytelling to make your multiple stakeholders understand, love and support your new processes.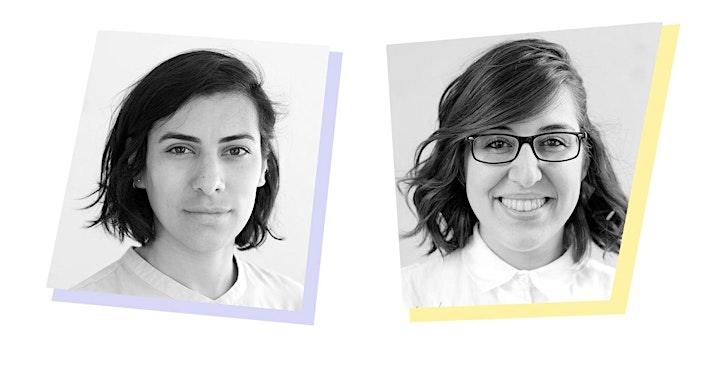 We are Madlen and Seyda, we've worked for the past two years with Employee Experience design in the Nestlé HQ and we created this training to share with you the framework and methods we used to guide more than 20 global teams to redesign their internal processes and services
We know how hectic it gets with other priorities and daily tasks, that's why we created a modular training that gives you step-by-step guidance to maximize the little time you have with your team to design the processes you need.
The Training Agenda
In these two days we will practice the 6 EX Design Modules applied to a real use case. We designed the modules to be highly practical and easy to follow. They come with all the materials, tools and guidelines for you to replicate them with your team back at work!
Day 1
Module 1 — Frame your Fields of Opportunity
Get strategic. Use data to merge what your company is trying to achieve with your colleague's needs to decide where to focus to get the most impact.
Module 2 — Data driven Employee Research
Use the data you have to define your employee research, you will learn to gather the insights you need applying qualitative research techniques.
Module 3 — Identify Moments that Matter
Highlight the most important moments in the Employee Journey according to research, double check with your company's goals and choose what needs to change.
Day 2
Module 4 — Create the new experience
Get creative with your team using ideation methods to rethink the Employee Journey, find solutions to their main pain points and build a cohesive concept to address their needs.
Module 5 — Prototype and iterate the new experience
Learn how to prototype processes and test them with your stakeholders. Use their feedback to enhance the solution and craft a poignant Employee Value Proposition.
Module 6 — Engage your stakeholders
Use the insights from the employee research and storytelling techniques to engage your stakeholders and show the value and benefits of the new process your team created.
In a Nutshell
2 Days Trainings from 09:00-18:00
6-12 Participants only for a intense learning experience
Coaches with business experience
6 EX Design Modules with agendas, templates and tools
Workshop Materials, Snacks and Drinks are included
Good to know!
The free training will take place at our EX Lab in Berlin-Friedrichshain. Please bring enough time. We expect that everybody is there for the full two days!
Not sure? get a taste of how it works joining our Employee Experience Meetup and experience it in a short session with other HR professionals.
🤜🤛