DUB OPs brings the newest electronic bass acts for you to enjoy with a Amazing Audio Environments, and the UNDERGROUND VIBES!
About this event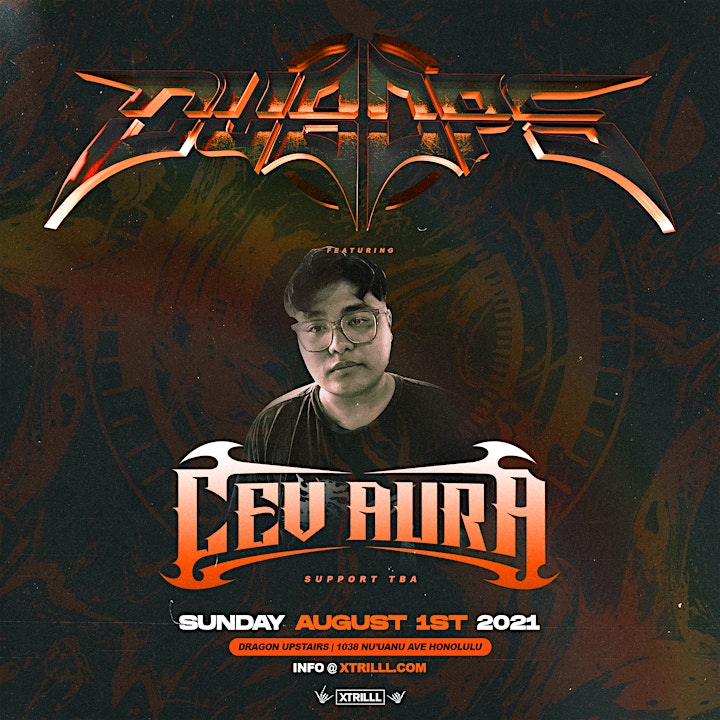 Welcome to DUB OPs!
Cev Aura is a Bay Area based Dubstep/Bass music producer and content creator known for his remixes posted on the social media app TikTok. His Soph Aspin Send Bootleg Remix caught the attention of The EDM TikTok as the sound got used over 57.1k times by popular creators on the platform and the original video gaining over a million views. Since then he's been pumping out remixes of trending sounds on TikTok and has been given opportunities to DJ for live Twitch events, work with sample pack companies, official remixes, collaborations, and a community of supporters who enjoy EDM as much as he does.
xTRILLL have taken the following measures to ensure attendees health and safety.
Extra staff member on every shift specifically dedicated to sanitizing heavy touch points
Security & staff members to enforce mask wearing, social distancing, and assist with sanitation
Dedicated staff member handling health screening, temperature checks, and contact tracing
Requiring each staff member to read each new Honolulu proclamation revisions in entirety within 3 days of revision date
Organizer of FREE DUBOPs ft CEV AURA @ DRAGON UPSTAIRS