3 Days: Friday Oct 1st: 5-9 pm Sat & Sun Oct 2nd-3rd: 12-6 pm
About this event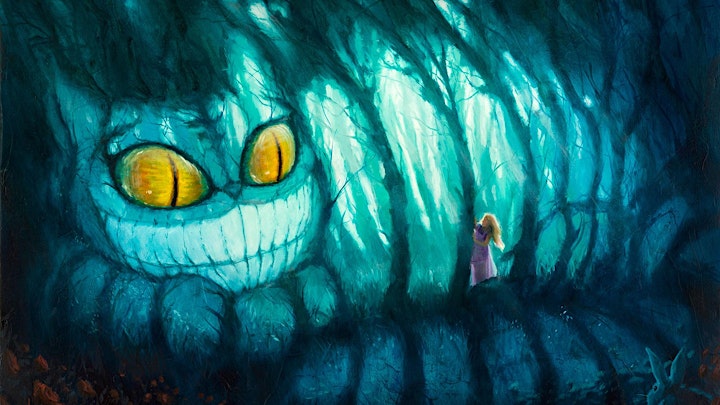 Presenting Nationally Recognized Artist Christopher Clark with the addition of Summit Dice specializing in high quality and unique RPG Dice designs.
FREE 9"x11" Print by Tagging someone on Instagram or SHARING this event on your Facebook Timeline: CLICK HERE for Facebook Event to Share.
RSVP NOW - IT'S FREE! by clicking the "REGISTER" icon for your FREE Tickets - please only select tickets for adults 18+. Tickets good for all days & simply used to help us track attendance. If you have Facebook, please also click the "Going" Icon on our Facebook event page to help us out.
Featuring the Art of:
DISNEY
ANIME
STAR WARS
MARVEL
LORD OF THE RINGS
DRAGONS & FANTASY
ALIEN & PREDATOR
PARODY
Save 25% Off All pre-purchased artwork now until Oct 1st on AmazingArtExpo.com & iamparodyart.com. Type DENVERSHOW in the discount code during checkout to redeem.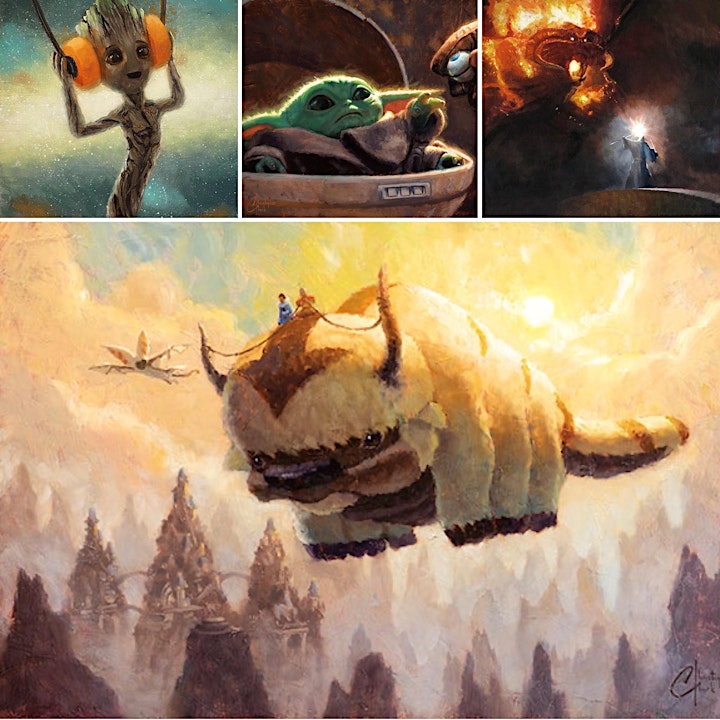 AND INTRODUCING THE PARODY ART OF BUCKET! ABOUT ARTIST "BUCKET" Despite being bred as a stormtrooper, Bucket refuses to identify as a "clone" and prefers to be labeled a scoundrel painter who enjoys long walks on the beach and glutenous pastry products. Visit iamparodyart.com and CLICK HERE to watch a short video message from Bucket.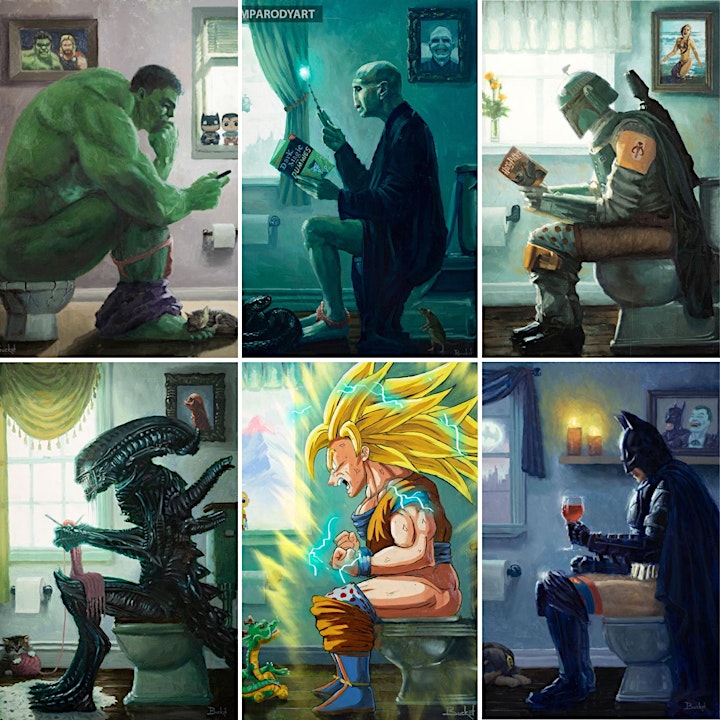 Cosplayers, Princesses, Princes, Superheroes, Jedi, witches, wizards and even muggles of all ages are welcome to attend. And Yes, it's free, so stop asking us.
Kid & Stroller Friendly.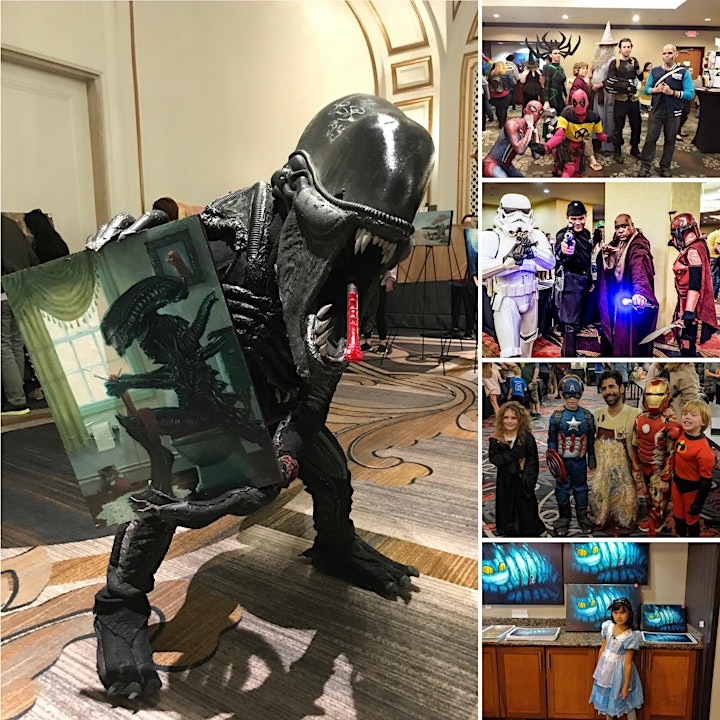 MEET NATIONALLY RECOGNIZED ARTIST CHRISTOPHER CLARK (SEE IMAGE BELOW): Currently Lucasfilm's #1 Selling Artist, Christopher's artwork can be found at Disney Theme Parks, various galleries throughout the world and even in the home of George Lucas, as well as various famous actors and athletes.Known for his attention to detail in capturing the exact likeliness of character faces and motion, Christopher uses only oil paints (no digital work whatsoever). He has been the featured artist on multiple occasions with Star Wars Celebration, Epcot Center, Comic Cons in San Diego & New York. Christopher will be signing & embellishing all 3 days. CLICK HERE to Visit Christopher's Web page.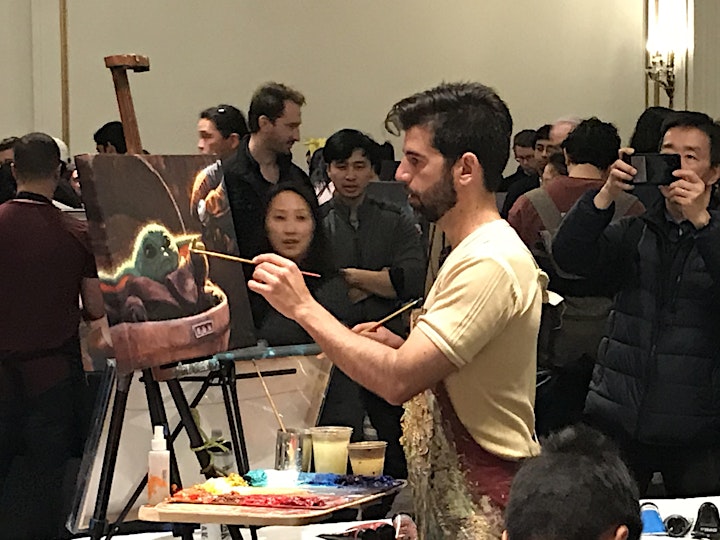 ABOUT SUMMIT DICE: providing a unique and exciting collection of fancy RPG dice, crafted in beautiful metals such as bronze and silver to grace any table. Expand your horizons beyond standard plastic twenty-sided dice and add a tastefully elegant element to any roll. Click Here to view Summit Dice's webpage.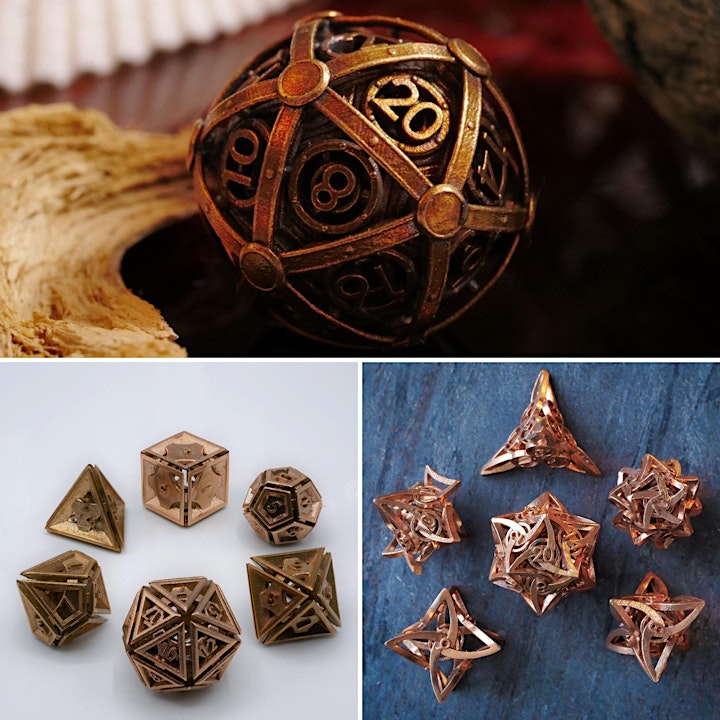 FAQ
Email questions to info.bucketart@gmail.com
HOW DO I GET MY FREE PRINT? Tag a friend on Instagram or SHARE the event on your Facebook timeline by October 3rd. When you check in at the event, simply show us you shared the event on your phone & you will be given your choice of a free Star Wars, Marvel, DC Comics, Harry Potter or Anime print. Limit 1 Free Print per individual who shared Event. Artists will not sign free prints. CLICK HERE to Share Facebook Event
DO I NEED A TICKET TO ATTEND? No. You may skip reserving a ticket if instead you choose to simply click "Going" on the Facebook Event Page: Click Here for the Facebook Event Page.
ARE KIDS WELCOME & DO KIDS NEED A TICKET? Attendees under 18 do not need a ticket. This event is Kid & Stroller Friendly! We encourage you to save a tree and simply pull the ticket(s) up on your phone. No need to print them out unless you want to.
I SEE MULTIPLE ART EVENTS LISTED AT THIS LOCATION, ARE THESE ALL THE SAME EVENT? Yes, We created a special event page for Star Wars, Fantasy, Harry Potter and Parody. These are all the same event.
WHAT'S THE EASIEST WAY OF FINDING THE SHOW ONCE I ENTER THE DENVER CONVENTION CENTER? Come in through the main entrance to the Convention Center (14th & California). Pass the white tiled floor and go down the stairs one level and proceed straight ahead into the lower lobby down the ABC Concourse (hallway). The name of the Convention Center section for the show is titled "Four Seasons." There are multiple signs regarding directions to "Four Seasons" which will be posted throughout the center so be on the lookout for those signs as well.
COVID-19 RESPONSE: Our staff and the Denver Convention Center are committed to creating a healthy and safe environment during your visit. Although masks are not mandated, we encourage guests to keep physically distant and wear your mask. In addition, the Denver Convention Center is prepared and has achieved the GBAC Star, which is the cleaning industry's only outbreak prevention response and recovery accreditation for facilities.Please click on this link to see further details.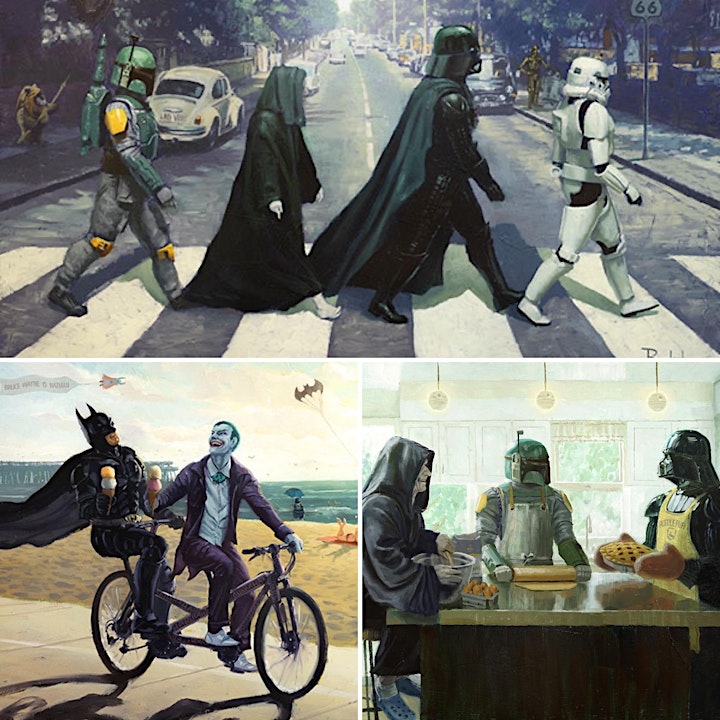 Organizer of FREE Disney, Star Wars, Anime, Marvel & Lord of the Rings Event: Denver
Incredible Art Gallery is located in the heart of downtown Denver, Colorado. We specialize in pop culture art including Disney, Harry Potter, Star Wars, Marvel, DC Comics and grunge art. We also take our artists on tour monthly visiting different cities throughout the U.S. Thus far we have toured Boston, Dallas, Chicago, Washington DC, Houston, Austin, San Jose, Los Angeles, Colorado Springs, Chicago, Kansas City and Albuquerque. Follow us on Instagram and/or Facebook to see if we'll be in a city near you.