Description
We're delighted to invite you to join us on Tuesday 18th September for a relaxed, friendly evening of networking with fellow marketing & digital experts. This event is designed for marketing experts, digital creators, email experts, SAAS tools, agencies, freelancers and all others in this sphere.
Format
6pm - Networking & Free Drinks
7pm - 3 Talks with Q&A Sessions
8pm - Networking & Free Drinks
Our Speakers

1. Pete Simpson, Social Proof: What It Is, Why It Works and How To Use It
Pete is the Head of Partnerships at Trustpilot UK. Pete joined this year as part of an expansion of Trustpilot's partnership program and Pete brings a wealth of experience of building strategic alliances and channel programs from across a number of UK start-ups, including Cramer, Secerno, Reevoo and most recently Which? Trusted Traders.
LinkedIn: https://www.linkedin.com/in/petersimpson2/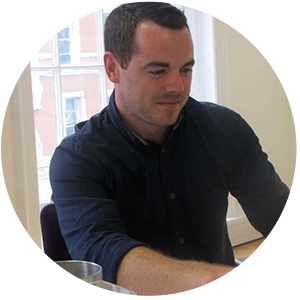 2. Mark Colgan, Crafting Effective Case Studies: Using the voice of your customers to tell their story (not yours)
Mark helps SaaS companies grow through scaleable Sales and Marketing strategies whilst utlising Marketing Technology. Mark will share how you should structure and explain your customer's story when creating case studies, rather than focussing on just the specific results.
LinkedIn: https://www.linkedin.com/in/markcolganmarketing/

3. Dan Croxen-John, How To Optimise Using Reviews On A Website
World leading optimization expert and boardroom advisor, Dan will draw on his experience as the CEO of global agency AWA Digital to explain how you can use CRO to build and grow any business. Dan is also co-author of the Amazon best seller 'E-Commerce Website Optimization: Why 95% of your website visitors don't buy – and what you can do about it'.
LinkedIn: https://www.linkedin.com/in/dancroxenjohn/


Sponsor:

Website: https://uk.trustpilot.com


Host: Nick Trueman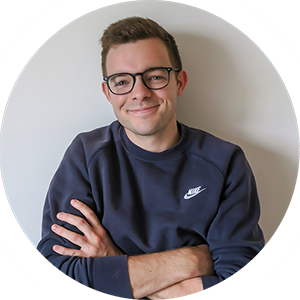 Founder of Digital Workshop, Nick Trueman Ltd, Solis Store, a PPC / SEO agency (sold after 5 years at the helm), non-exec to a media technology platform and previous director of 2 other digital agencies.
Nick be hosting the introductions & Q&As for each speaker, as well as sharing a short snippet of what Digital Workshop does for both brands & suppliers.
LinkedIn: https://www.linkedin.com/in/ntrueman
Logistics
Time: 6.00pm - 9.00pm
Provided: Free drinks
Location: Huckletree, 18 Finsbury Square, Central London, EC2A 1AH, United Kingdom
We're not precious about numbers, so bring as many team members as you'd like!
(Our recommendation is 1-3).
Remember - Bring business cards!
We look forward to seeing you there!

Stay In Touch!
Sign-up to our newsletter for exclusive offers and updates about upcoming training / events: https://bit.ly/2HlHk7v
Digital Workshop is the training arm of Spec (Spec Digital Ltd.). SEO & PPC Consultancy: Propel your business with insightful digital consultancy.