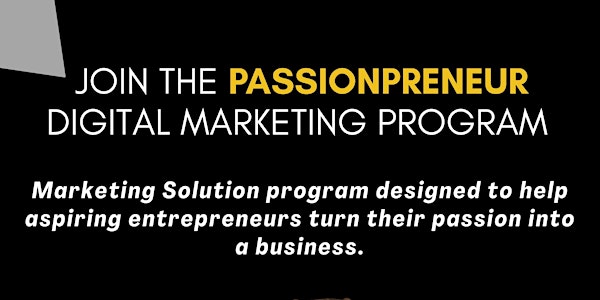 FREE Digital marketing & social media session
My creative and business mind will help you bring more clarity to what it is that you are creating.
About this event
This session will give you key advice, help you define your audience, and create focused content based on who you are and what you represent.
Who is Angel Kaba?
International Artistic/Creative Director, digital marketing consultant and social media manager , Angel Kaba graduated with honors in Marketing Mangament from The Brussels Business school in 2006.
Innovative manager and producer with over 15 years of experience in conceptualizing, developing, promoting and coordinating the implementation of artistic projects related to all aspects of the business of arts and production, including overseeing business responsibility initiatives through active collaboration with diverse partner organizations, businesses, elected officials and media contact.
The session:
Tips about"how to start to teach online"
More info: https://passionpreneur.carrd.co/
#Digitalmarketing #Socialmedia #AngelKaba #Onlinebusiness