Avance Care's Free Virtual Group Diabetes Prevention Program: The Road to reversing Prediabetes
About this event
Reduce your risk for developing diabetes with our evidence-based lifestyle change prevention program from the comfort of your own home. If you've been told by your doctor that your blood sugars are too high or have an increased risk for diabetes due to family history or a personal history of gestational diabetes, this program may be for you!
This program includes:
● 4 Group Classes (Classes are 1 Hour)
● Optional one-on-one appointments with a registered dietitian to assess your medical history, current lifestyle, and personal goals and ongoing one-on-one support if desired
Registering for your Welcome to the Program date (Class #1) will automatically enroll you for all four classes for your group. Please contact Avance Care Wellness Services at 919-237-1337, option 4 with any questions.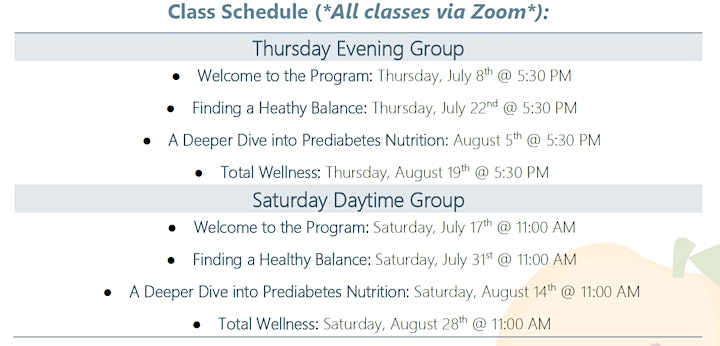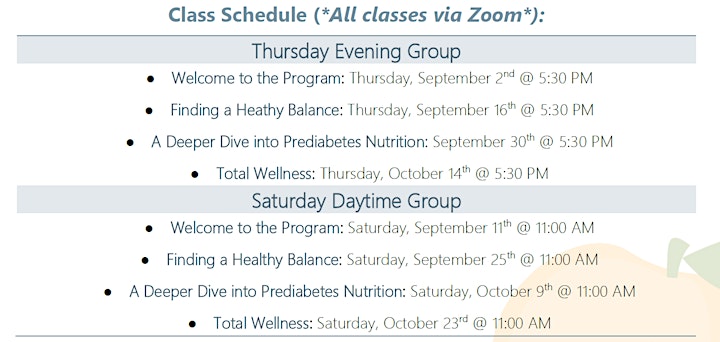 Organizer of Free Diabetes Prevention Program: The Road to Reversing Prediabetes