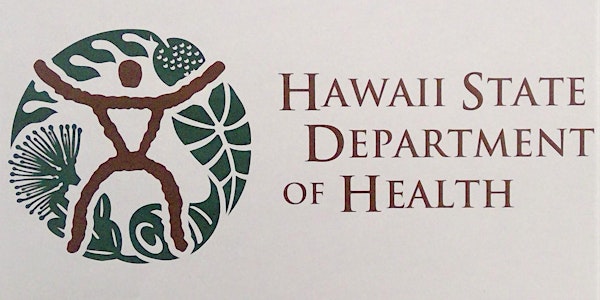 FREE-Dept. of Health Food Handler RECERTIFICATION Class-Honolulu, HI
Food Handler Recertification in an Hour
When and where
Location
State of Hawaii, Dept of Health, Halawa Campus 99-945 Halawa Valley Street Aiea, HI 96701
About this event
State of Hawaii, EXECUTIVE ORDER NO. 21-07 (Access to State Property), a Covid-19 vaccine card or a negative Covid-19 test report (taken within the last 72 hours) AND a picture I.D. is required to enter the classroom.
Face Covering will be required to enter classroom.
The State Department of Health, Food Safety Program offers a FREE 1-hour Recertification class on safe food handling practices. The Food Handler's Certification is required to be renewed every 3 years. This is a fast-paced class intended for those who already have the certification and needs to renew it. The Certificate is earned by attending and the class and passing the test that follows at the end of the class. The Certificate that is earned will meet the 2017 requirement** of Chapter 50 Food Safety Code. The class also helps you understand and implement the sanitary requirements for proper food preparation, handling and storage.
** 11-50-20c. Food Protection Certification.
(1) The person-in-charge shall demonstrate knowledge of basic food safety by successfully completing a food safety course that is part of a department food safety program or other program approved by the department.
Class dates are scheduled every three months. Please check back for future dates.