Description
Data science is one of the most sought after skills in 2017. The amount of data generated is increasing exponentially, and data scientists are using that to produce beautiful and impressive trends to help companies make intelligent decisions.
During this information session, you will:
1) Discover what exactly is data science
2) Learn about its applications
3) Be presented with several opportunities to learn and practice data science skills through an internship of your choice
(Companies include Airbnb, V-Key, Sence, Emmfer and much more!)
If you are a recent Poly/JC/International school graduate or university student, we strongly encourage you to come as we have something special for you!
At the end of the session, you will easily be able to spot how data science is being used around you and stand out from your peers.
About the speaker: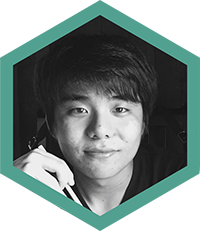 Sean Saito is a data scientist who is the Co-Founder and CEO of Code Gakko, an ed-tech startup with a presence in Singapore and Philippines. He is a deep learning researcher. Also, he worked with a research team at SAP that created deep neural networks to conduct natural language processing.