Description
Join us for a fun and interesting conversation with Kim Del Valle, Sales Representative for DANIEL SMITH Watercolors.
Have questions about our Primatek colors?

Wonder where the color Serpentine comes from?

How does the color Moonglow get its name or how does DANIEL SMITH tests pigments for lightfastness?

What's granulation?
This is a great opportunity to learn more in a conversational and relaxed atmosphere.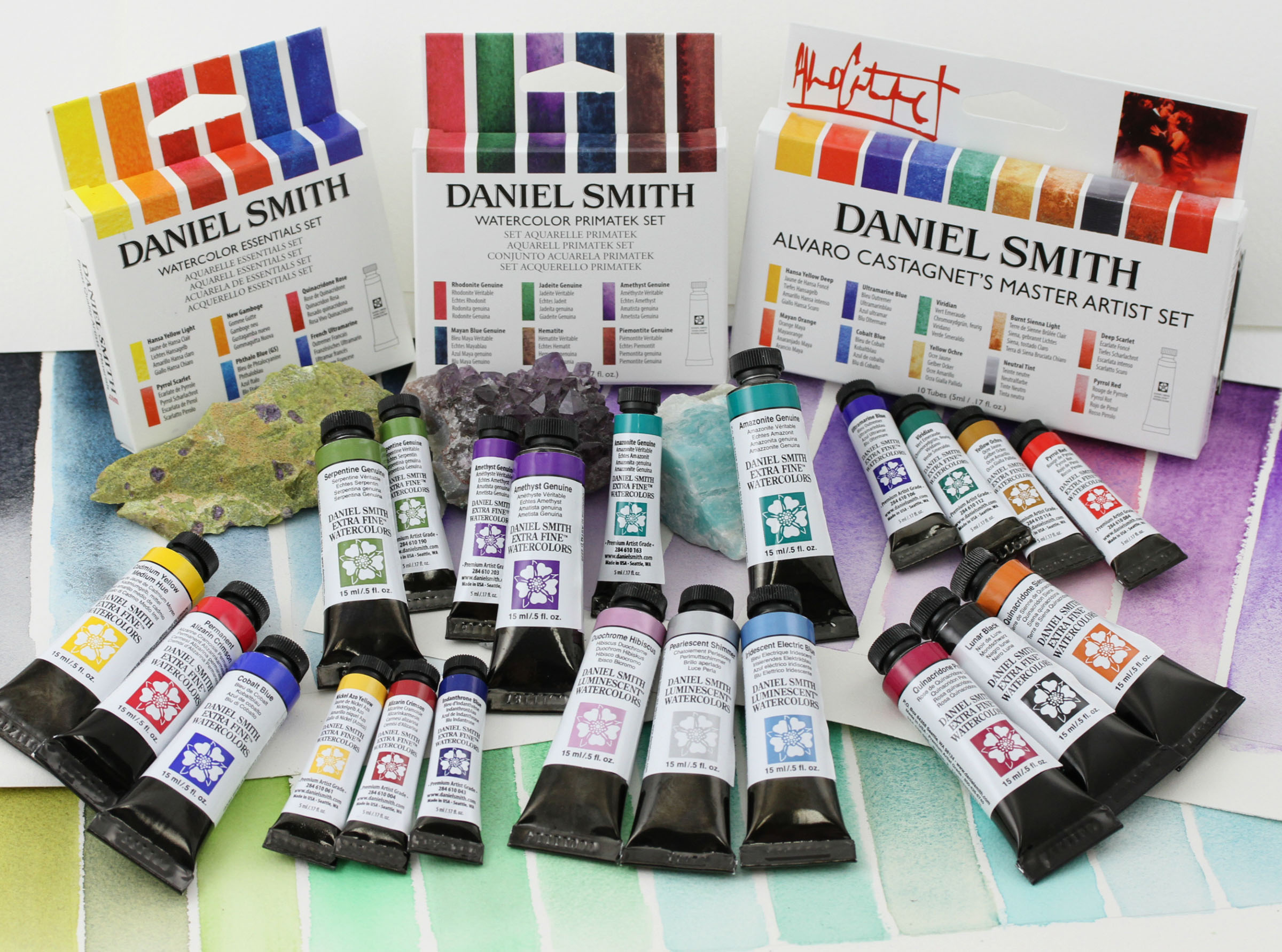 The presentation will start off with the history of DANIEL SMITH Manufacturing and the many aspects of developing DANIEL SMITH products. You will see firsthand lab paint outs, minerals used to manufacture colors in the PrimaTek line and more. We will finish at our work tables sampling over a dozen of our colors and put paint to paper!!
This is a free event, but space is limited, so please RSVP ahead of time to reserve you spot.