Description
We are offering 1 FREE beginners group class for any new clients to come see what our studio is all about! No partner required.
Are you wanting to make a New Year's Resolution that is actually fun? Tired of the same thing every week? Need something that can add some fun and excitement to your nights out? How about a whole new activity to take on? Let us show you how dancing can change your daily routine from nights at home in sweats to fancy events, nightclubs, and so much more!
Singles, couples, and groups welcomed. No experience is necessary!
Bring a goup of friends to make the night more fun!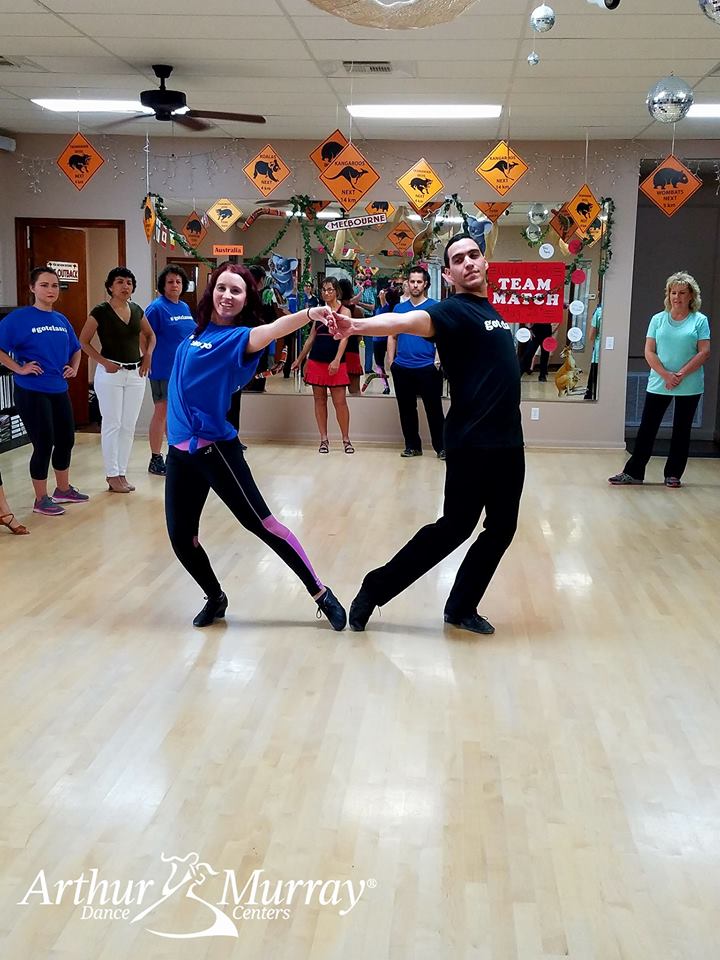 Dances we teach:
-Ballroom
-Country Western
-Latin
-Swing
-Wedding
Bennefits of Dancing
-More fun and enjoyment out of life
-Meeting people & making new friends
-Exercise
-Increase Confidence
-Overcoming Shyness
-Relaxation & Stress Relief
Join us at Arthur Murray Dance Studio of Cypress,TX and see what a life with dancing is all about!
Arthur Murray Dance Studio-Cypress
9521 Huffmeister Rd., Houston, TX 77095
(832) 593-0090
www.dancelessonshouston.com