Description
Many organizational initiatives never realize their full potential because cultural factors are not factored into the implementation process. Lean is often misunderstood as simply a set of tools for improved workflow. However, Lean is first and foremost an employee engagement program that requires a deeper embrace and integration into the organization's culture. A key cultural characteristic often lacking is true collaboration--collaboration across departments and between management and employees.

Drawing upon science-based best practices, which at times might be mistaken by the untrained eye to be hippie wu-wu, Dave Hall from Seed Pattern and Kjell van Zoen from vanZoen LLC aim to help participants:
Understand the general concept of organizational culture;
See organizational culture more clearly;
Tips for creating a stronger culture of collaboration; and
What it takes to be a better collaborator.
This workshop is part of an ongoing monthly series of FREE workshops run by Lean consultants Brion and Kjell that are aimed at helping organizations of any kind/size in their journey towards a lean culture of continued improvement.
---
Dr. DAVE HALL
Professor of Systems Science & Psychology
https://www.linkedin.com/in/david-hall-695b1ab/
Dr. Dave Hall holds a Ph.D. in Systems Science: Psychology and an M.S. in Industrial/Organizational Psychology. Understanding and working with the multi-level phenomenon of culture is central to his specialty area, the social dimensions of sustainability. The need for collaboration within and across groups of people is a primary tenet of this area. As a university-level educator and organizational consultant, Dr. Hall is an expert in adult learning. He never had a chance to take underwater basket weaving in school, and seeks to develop such practical skills now in his spare time.
KJELL VAN ZOEN
Lean Business Consultant
vanZoen LLC, Portland, Oregon
www.vanzoen.com | https://www.linkedin.com/in/kvanzoen/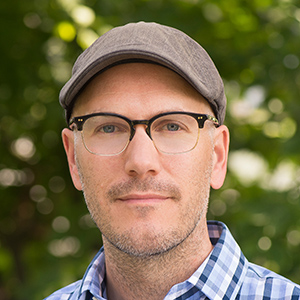 Kjell is a lean business consultant focused on helping small(er) organizations implement a lean culture. He adopted lean while running his manufacturing business (Plywerk) from 2006-2016. He also used lean to forward the company's' eco-conscious business practices, and gave over 200 local government & business leaders, and other interested parties "lean and green" tours of Plywerk. He engages with a wide variety of clients through his own consulting firm, teaches lean at PCC, offers his lean consulting services to non-profits through Lean Portland Community Consulting, is a brand ambassador for Portland Made, and regular speaker about lean, green and local manufacturing. He is a self-professed recovering business owner, operations super-nerd, science-fiction fan, biker, hiker, swimmer, yoga practitioner, and drives his wife crazy by taking the doors off of the kitchen cabinets as part of his 5Sing their home for optimum efficiencies.
BRION HURLEY
Lean Six Sigma Consultant
Business Performance Improvement LLC, Portland, Oregon
www.biz-pi.com | https://www.linkedin.com/in/brion-hurley-432192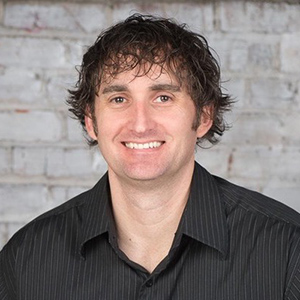 Brion, a Lean Six Sigma Master Black Belt, teaches Six Sigma Green Belt and Lean classes, facilitates workshops and kaizen events, performs statistical analysis, and mentors and engages employees through improvement efforts in the manufacturing and office areas, with emphasis on environmental impacts within a company. In addition, he holds numerous sustainability certifications, and has experience driving sustainability efforts at both the corporate and regional level by applying process improvement techniques to reduce electricity and solid waste. He volunteers his time with nonprofits to teach and coach Lean concepts through an organization called Lean Portland.