Description
Is poor credit hindering you?

Join Titan Realty Group for a FREE Credit Restoration Seminar.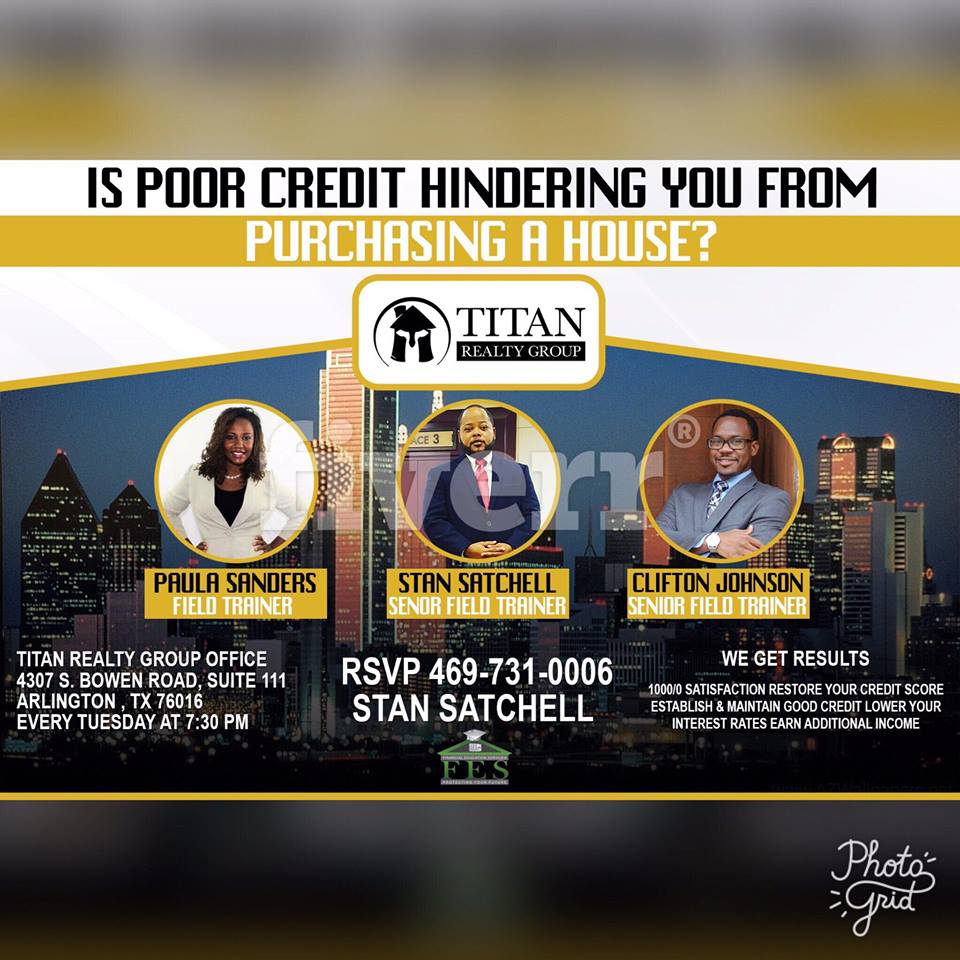 We are a long-standing credit restoration company with over 14 years of documented results. We have A+ rating with the better business bureau with a proven track record while helping tens of thousands of clients make purchases they were once unable to make because of a low credit score.

Join us so we can get you on the path to homeownership.