Come over this bohemian neighbourhood through its traditions and the artistic essence in one of the most iconic districts of Mexico City.
About this event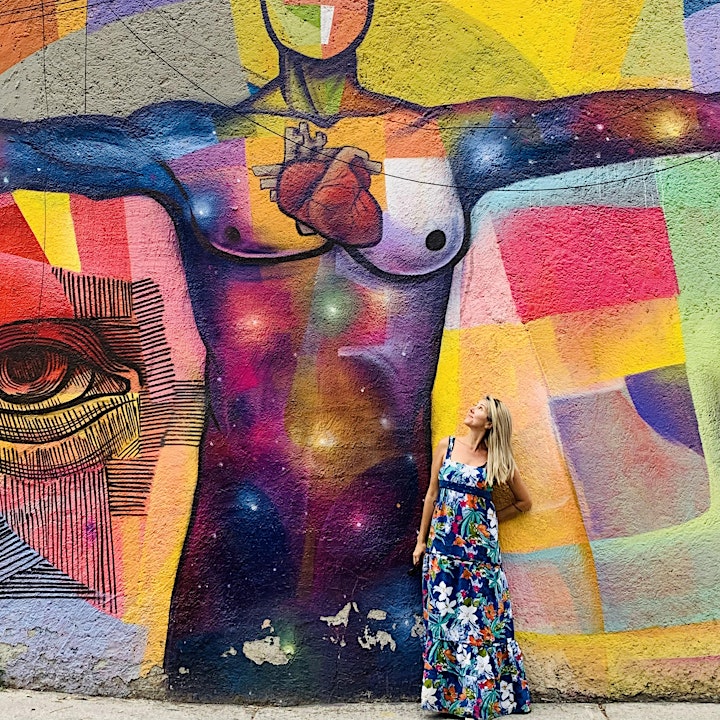 Hour: 14:30 hrs.
Duration: 2 hours
Meeting point: Frida Kahlo Museum
You will find our guide holding an orange umbrella to receive you :)
Language: English
Price: Based on tips
Sightsee the enchanted blocks and the famed "Blue House" where Frida Kahlo was born and lived. Pick up what life was like for the celebrated artist and how she became one of the most significant icons for surrealism art and the feminism movement worldwide.
Feel the ambience of the cobblestone streets on the way to the Coyoacán Market and fill yourself with folklore admiring the colours, flavours and patrimony of Mexican culture.
Admire the green gardens of Jardin Hidalgo to learn the historical background, place where the conquistador Hernán Cortés established his residence back in the 15th century. And visit the San Juan Bautista church, an emblematic building of colonial heritage.
Grab a photo in the iconic Fountain of Coyotes in Centenario Park, and we will show you the quirky and traditional places to get yourself a delicious churro, a fresh roasted coffee or an artisan ice cream.
Afterwards, appreciate the colourful Street Art of this picturesque 'barrio' and immerse in the essence that the artists would like to transmit behind the symbolism related to the cultural beliefs of this splendorous heritage.
`
Recommendations: Bring water, sunscreen, sunglasses, wear a hat or a cap, comfortable clothes and walking shoes.
Cancellation policy: You are free to cancel a booking anytime. In respect to our guides, we kindly remind you to cancel bookings you cannot arrive for.