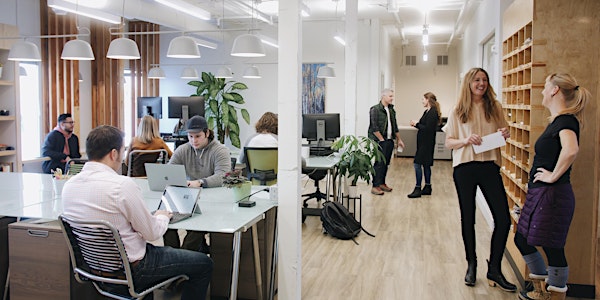 Free Coworking Day - tBR
Join us for a Free Coworking Day on April 21st. Free Coworking Day is the perfect no-cost way to try coworking.
When and where
Location
The Boardroom - tBR 721 Depot Drive Anchorage, AK 99501
About this event
Bring your laptop and be ready to get some work done, connect with other nomads, (optional), and enjoy snacks!
Coworking day is for anyone- friends, family, colleagues- interested in trying out the space.
You'll have access to high-speed internet, productive work areas, the day's social events, free parking, call booth, huddle rooms, kitchen, and unlimited coffee, tea, and kombucha. And don't worry, we have designated areas for taking calls and meeting clients.
Host and Community Manager Mark is available all day to guide new users and answer questions.
There is a limit of 15 workstations available for this event, so please register for the event to guarantee a seat.
Schedule -
Participate as you'd like, or just keep working.
9:00am
Coworking opens - get settled with desk space, coffee, and wifi.
11:00am
We'll do an optional group tour of The Boardroom so everyone can get an official lay of the land. If you're interested, the tour will continue with a brewery tour of the neighboring 49th State Brewery Production Facility.
1:00pm
You can have lunch whenever you want, but it's more fun to lunch together at 1:00. Those interested in socializing more can join us in the kitchen for group Lunch Break at 1:00.
4:02pm
In case you didn't have enough time to clear that to-do list, we'll give you two extra minutes before happy hour starts! 4:02 pm Beer and kombucha in the kitchen.