Cook along, Camera On, Follow and Tag @mantrameal and @ployskitchen to win Award-Winning Cranberry Tomato Chutney and Lentil Tempering
About this event
Join Ploy's Kitchen and explore different cuisines and cultures during the lunch time on a Sunday once a month. This fall, the themes will be around curry. Curry, spiced saucy stew dish, has been widely spread around the world and became many countries' own special dishes. In each session, we'll spend about an hour cooking a curry dish with a delicious drink. We'll have fun cooking and talking about food. The dishes are delicious and easy to cook. You will have options to use any meat or just go vegetarian or vegan.
This class is part of our FREE COOKING CLASS series that is happening on a Sunday once a month. Check out for other classes.
If you cook along and turn on a camera during the class and share your food on Instagram. Tag and follow @mantrameal and @ployskitchen then we'll pick 2 winners who will get "Award Winning Cranberry Tomato Chutney and Award Winning Lentil Tempering" shipped to your home.
Our last session (but not the least) is about Indian curry. India has tremendous choices when it comes to curry. Each dish has its own uniqueness and techniques which will result in different flavors and mouthfeel. In this session, we'll make an easy version of Indian chicken curry served with flavored basmati rice. While the curry is cooking, we'll make masala chai, Indian spiced tea. In about 1 hour, we'll make the following:
- Make homemade spice blend for curry
- Make chicken curry
- Make flavored rice
- Make masala chai
You are welcome to substitute chicken with any meat, vegetables, paneer, or tofu. Masala chai can be made vegan.
Indian curry is best served with fragrant rice, raita (flavored yogurt), and chutney.
For chutneys, if you live in the US, we recommend buying Cranberry Tomato Chutney and Curry Tomato Chutney from Meal Mantra.
Anu, the co-founder and the owner of Meal Mantra is the granddaughter of Kundan Lal Gujal, the founder of the legendary Moti Mahal restaurant in Indian who invented Tandoori chicken and butter chicken.
The products are based and produced in Boston with small batches. If you live in the US, you should try out.
During the last 15 minutes of the class, you'll hear the story from Tarun and Anu and the inspiration and passion for Indian food to make delicious Indian sauces and chutneys in the US.
Class schedule: Sunday, December 5 from 12-1pm Eastern Time Zone. Please check the time on the Eventbrite as the Eventbrite time shows your actual local time zone. This class will be online via Zoom. The class will not be recorded.
You'll receive the recipe packet and the Zoom link in the confirmation email after registration. Please scroll down to the bottom of the confirmation email to see the full details.
Please click "Contact the Organization" if you have any questions.
Check out Ploy's Kitchen profile for other fun online cooking classes we offer.
Ploy's Kitchen Website: www.ployskitchen.com
Ploy's Kitchen Instagram: @ployskitchen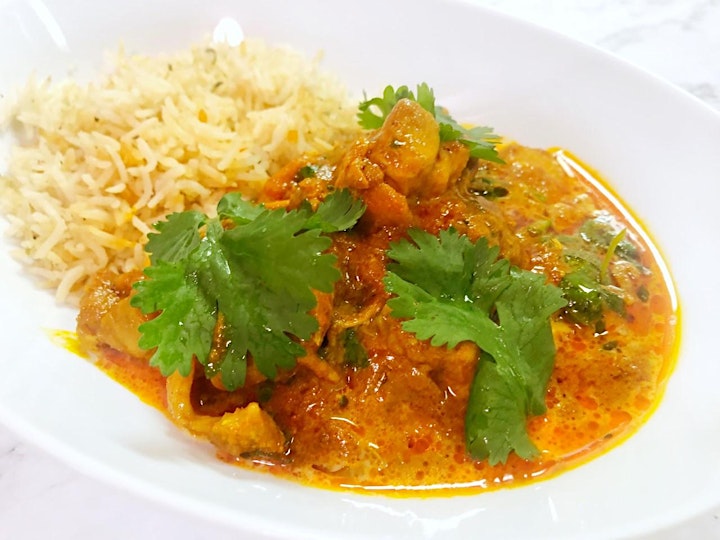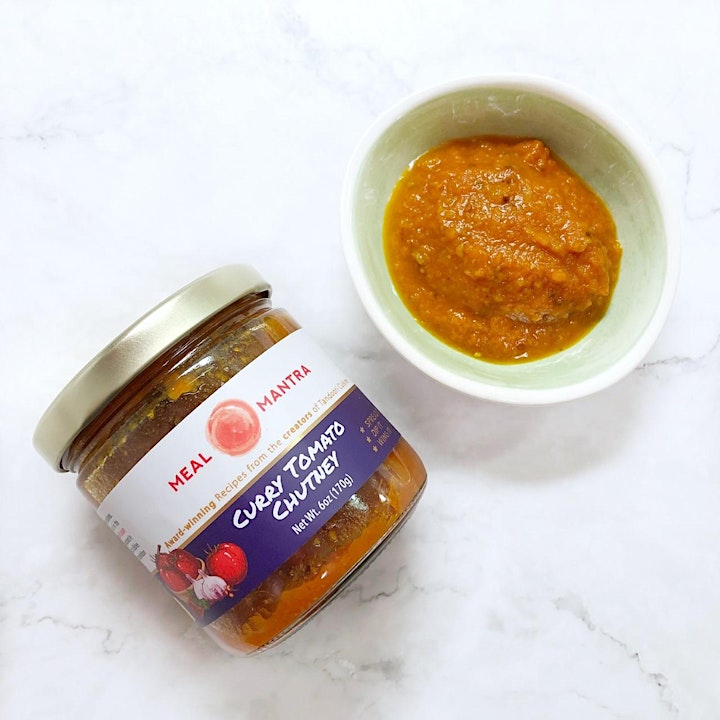 Who Teaches the Class?
Ploy Khunisorn
Ploy Khunisorn is a native of Thailand. She went to Suan Dusit International Culinary School while she was working as a financial analyst in Bangkok. She came to the USA to do Master's Degree in Sustainability at Harvard University and Master's Degree in Education at Cambridge College. She started teaching both in-person and online cooking classes since 2014. With her love of traveling over 30 countries, she has learned varieties of cuisine around the world. In her 7+ years of teaching experience, Ploy has taught over 4,000 students to cook and bake Asian cuisines, vegan food, gluten free diets, pastries, and more.
Currently, she is also working as the Director of Educational Programs at CommonWealth Kitchen in Boston and she is a part-time cooking instructor for adult community education in the Greater Boston area including Cambridge Center for Adult Education and Arlington Community Education.