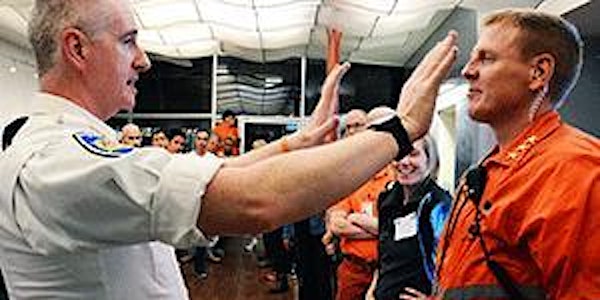 FREE Community Self-Defense Class for Beginners
Beginners self-defense concepts and techniques, suitable for anyone of 18 years or older.
By Castro Community On Patrol (CCOP)
Date and time
Saturday, June 17 · 1 - 4pm PDT
Location
Most Holy Redeemer Catholic Church 100 Diamond Street San Francisco, CA 94114
About this event
Castro Community On Patrol (CCOP) in association with Community Patrol Service (CPS) invites you to pre-register for our very popular Beginners Community Self-Defense class.The class is a very low impact presentation of some very basic, but extremely useful and valuable self-defense concepts taught by martial arts Grand Master, Ken Craig. We have provided this same class on many occasions in the past to packed classes and rave reviews. The class focuses on teaching a thought-process of graduated risk assessment and threat response and is suitable for anyone of 18 years or older.
There will be periods of standing and moving, as well as working with other people as part of the practical class exercises. We can make necessary accommodations for special needs, but please let us know of any special needs well before the class date.
CLASS INSTRUCTOR
Grand Master Ken Craig is a 9th Degree Black Belt in the Korean Arts of HapMoosaKi-Do and YongChul-Do and an 8th Degree Black Belt in the Koran Art of TaeKwon-Do. He is Secretary on the Board of Directors of the International Association of Gay and Lesbian Martial Artists and serves on the Sports Committee of the Federation of Gay Games.
Chief Ken Craig is head of the Community Patrol Service (CPS) which provides training and assistance to safety organizations worldwide. He is a member of the International Police Association and is one of the original founding members of Castro Community On Patrol (CCOP.) He currently serves as the Community Co-Chair on the SFPD Chief's LGBTQ+ Community Advisory Forum and previously helped to found and lead the SFPD Auxiliary Law Enforcement Response Team (ALERT) for eight years.
About the organizer
We are dedicated to promoting and enhancing the security and safety of the Castro and Duboce Triangle neighborhood through volunteer patrols, educational outreach, support of local efforts and through a close liaison with our law enforcement partners.

Our mission is to create a safer neighborhood for those who live in, work in, or visit the neighborhood. CCOP volunteers patrol the neighborhood and create a visible safety presence. Patrol volunteers note and report violent and property crimes, as well as conditions conducive to that kind of crime, and also educate the public about safety issues in the community.