Description
SANJO B. PRESENTS
Sunday Brunch
​
DESCRIPTION
QUEENS NEWEST BEER GARDEN PRESENTS THEIR GRAND OPENING... Copa America viewing and Gold Cup Games
​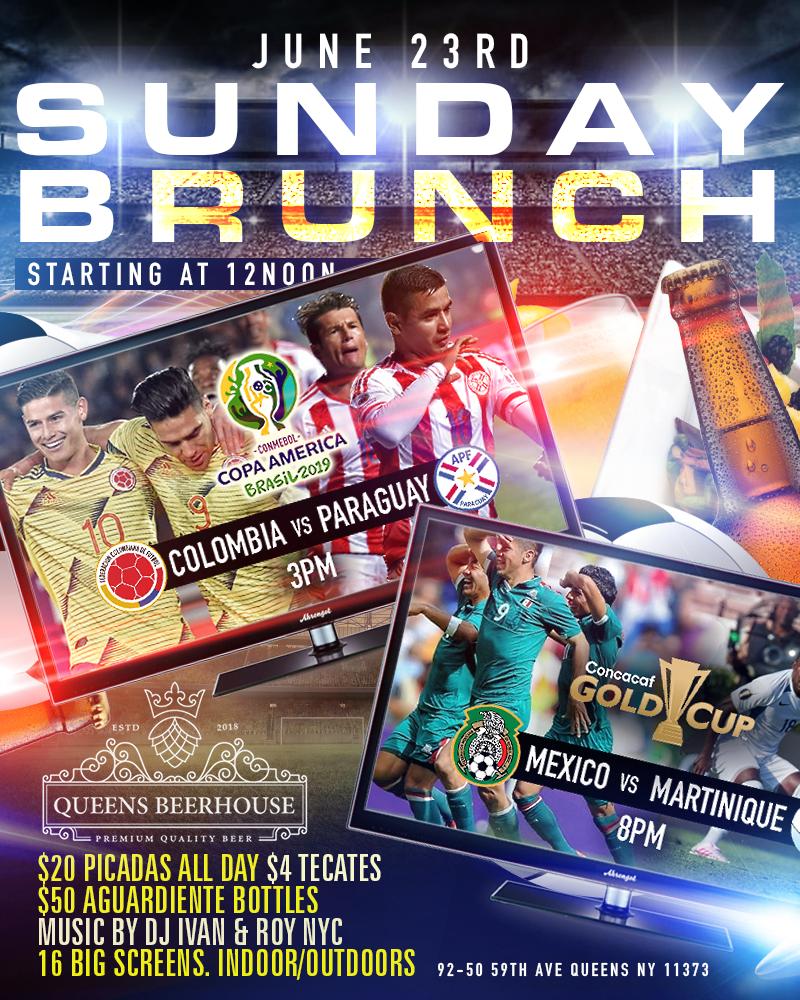 ​​Time:

12pm to 4am: Brunch is 12pm to 6pm
​
Venue:

QUEENS BEER HOUSE (QUEENS CENTER MALL) 92-50 59th ave, ELMHURST NY


DJ:
DJ ROY NYC
DJ MR. DRE
DJ IVAN
​
Colombia vs. Paraguay Copa America
Mexico vs. Martiniquee Godl Cup


​Music:

Latin, Top 40's, House, Brazilian, and more
​
SPECIALS:

$50.00 Bottles of Aguadiente, $4 Tecates, 16 BIG SCREENS INDOORS and OUTDOORS
​Guest List Info:

​ To get on KING SANJO'S guest list you can print this out and present it at the door. You can also call 646 577 5869. You can also e-mail Sanjo@KingSanjo.com. You can also subscribe by clicking on the guest list button below.