Description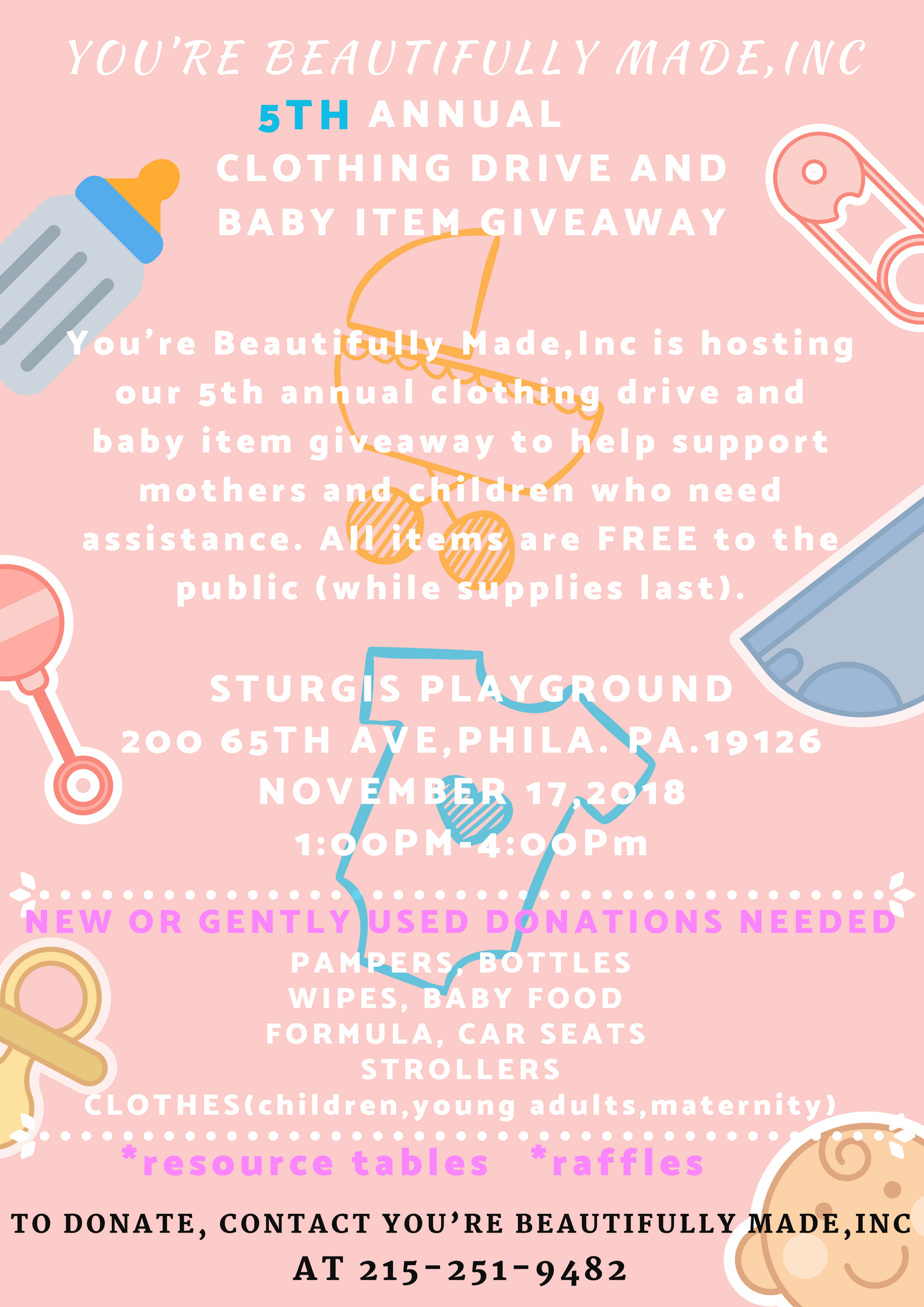 Hello All!
It's that time again! YOU'RE BEAUTIFULLY MADE,INC is sponsoring our 5TH ANNUAL clothing drive and baby item giveaway for mothers and children!
November 17,2018
Sturgis Playground
200 65th Ave, Phila. Pa. 19126
1:00pm-4:00pm
We need your NEW or VERY GENTLY USED DONATIONS!
Strollers, Car Seats, Clothes & Shoes (mothers age 13-25 and children,newborn to age 12), Pampers, Wipes, Bottles, High Chairs, Books, Personal Hygiene Items,etc!
FOR MORE INFORMATION OR TO DONATE PLEASE CONTACT YOU'RE BEAUTIFULLY MADE, INC AT (215)251-9482 OR sskipworth@yourebeautifullymade.org
THANK YOU!
www.yourebeautifullymade.org