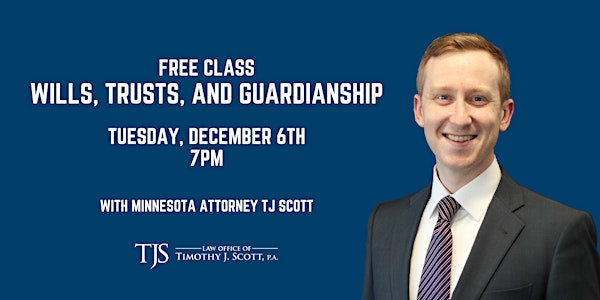 Free Class: Wills, Trusts, and Guardianship
Free Class: Wills, Trusts, and Guardianship
About this event
Let Minnesota attorney Timothy "TJ" Scott answer all your questions about wills, trusts, and guardianship in this FREE CLASS and find out how to:
Keep your family out of court and conflict.
Steward your assets to the people you want to receive them.
Make health care decisions your family and doctors will honor.
Protect your heirs' inheritance from creditors and the government.
The people you love are worth the time.