Description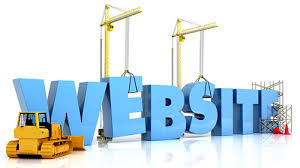 Presented by Kerry Townsend with SonFisher Web Studios, with over 25 years of Internet marketing experience, he explains the 6 steps needed when planning a website.
Whether you're starting from scratch with a new business - for profit or non-profit - or redoing an outdated website, this class will help you plan your website:
Brand Name & Domain Name

Helping the Visitor

Helping the Business

Social Media, Are You In?

To Hire or Not? For This or That?

Looking Forward
Kerry Townsend began working with computers in 1982, while serving in the US Navy. After returning to Arizona, he went to work for Honeywell in 1990 and was soon working at their internal Computer Help Desk where he began developing for the web.
SonFisher Web Studios opened for business, building websites for local small businesses in August of 2002. In 2010, WordPress became THE foundation of all new projects. Today Kerry is happily the "CEO" of his own business.
No need to bring a lap-top.
We're located at the SW corner of Greenway & 32nd Street in the NW strip behind the Animal Hospital next to the Thrift Store.