Free Class in Daytona Beach: Build Your Marketing Toolkit+Measuring Your Ma...
Description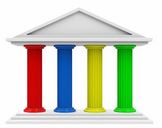 Many small businesses and organizations find themselves seeking the right strategies to make their marketing efforts as effective as possible. But with so many different marketing activities that they could focus on, they often miss some of the important marketing concepts that will help them understand why those activities are so important. This presentation is designed to uncover some of those core concepts and show that a little bit of marketing knowledge can go a long way.
Attendees of this presentation will learn:
What marketing really is (and isn't).
How marketing has changed in ways that benefit small businesses.
The importance of setting goals and objectives for their marketing efforts.
The 4 Pillars of Marketing Success – a framework that shows how different marketing activities all fit together, and will help small businesses reflect on their own marketing program.
It's ok to start small, to start where you already are.

Plus Measuring Your Marketing
How to use reports and analytics to evaluate your marketing campaigns

Metrics – can be like magic. Have you wondered: how can the reports and analytics of digital marketing give you the insight and key info you need to succeed? This seminar will take you step by step through the amazing data generated by all the key online marketing tools – and give you tips on how to use it.

You'll learn:

How email open and click through reports can help you know:
Which of your products/services are hot, which are not, and how to test for best results
Out of a field of everyone, who is interested in what topics – so you can focus your precious time, efforts & energy
The calls to action/messaging that actually WORK
Best times, days and ways to get the response you want
How evaluating event registration and survey response patterns can help improve your next campaign by leaps and bounds
How social media engagement and click rates can tell you the topics, type of media posts, and frequency your connections really want

How research, setting goals, monitoring campaign results and applying lessons learned will continually improve your results!
Ken Countess is managing director of The Countess Group, a strategic marketing and communications consultancy now in its 17th year. An award-winning marketer and an internationally recognized expert on Email Marketing and Social Media Marketing, Ken's approach to educating audiences how to use email marketing and social media tools such as LinkedIn, Facebook and Twitter to build their business has earned him the respect of loyal followers around the world.
#constantcontact #email #socialmedia #marketing #daytona #daytonabeach #orlando #training #class