[F:R:E:E CLASS] Essential Oils: What They Are and Why You Need Them! Sample...
Actions and Detail Panel
[F:R:E:E CLASS] Essential Oils: What They Are and Why You Need Them! Sample...
Sat, December 3, 2016, 11:30 AM – 1:00 PM MST
Description
Come learn about the phenomenal healing power of Essential Oils and how they can positively affect your wellness and weightloss every day! In this class we will discuss essential oils and how we can use them to come up with natural solutions to some very common health problems. Our topics will include:


What essential oils really are
How to easily integrate essential oils into your daily life
How essential oils can help relieve headaches, digestive issues, insomnia, and support weight loss
In addition, you will be able to sample any of the oils discussed!

JOIN US FOR A FREE CLASS!
Saturday, December 3rd, 2016 at 11:30am
Parker Weight Loss Center
10158 S. Parker Road, Parker, CO 80138
SEATING IS LIMITED! RSVP ONLINE to save your seat:
https://www.eventbrite.com/e/free-class-essential-oils-what-they-are-and-why-you-need-them-samples-munchies-included-tickets-29441410050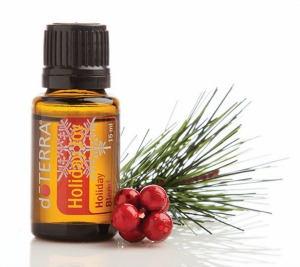 SPECIAL HIGHLIGHT:
HOLIDAY WEIGHT MAINTENANCE - How To Keep Those Holiday Goodies From Sabotaging Your Waistline!!!

About Esseential Oils & Weight Loss:
Approximately two in three people in the U.S. and most developed countries around the world are overweight. Losing as little as 10 pounds can significantly improve markers of good health, such as blood pressure and cholesterol levels. Most degenerative diseases have been associated or directly linked to being overweight.

Successful weight loss requires reasonable, doable lifestyle improvements. More than that, they need to be long-term changes to really get lasting results. For most of us, the greatest challenges are the cravings and snacking urges in between meals or after dinner. To help you specifically with appetite control and snacking, doTERRA offers Slim & Sassy proprietary metabolic blend, which combines powerful essential oils known to promote a healthy metabolism in a natural way! The flavorful blend of Slim & Sassy helps manage hunger throughout the day while supporting healthy metabolism and promoting a positive mood. When taken with a healthy eating and exercise plan, Slim & Sassy Metabolic Blend can help you reach your weight management goals.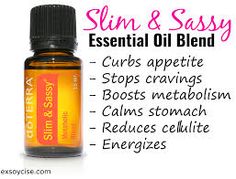 JOIN US TO LEARN MORE!
Saturday, December 3, 2016 at 11:30pm
Parker Weight Loss Center
10158 S. Parker Road, Parker, CO 80138
SEATING IS LIMITED! RSVP ONLINE to save your seat:
https://www.eventbrite.com/e/free-class-essential-oils-what-they-are-and-why-you-need-them-samples-munchies-included-tickets-29441410050