Description
Calling all teenagers living with Sickle Cell Disorder come and have a great time out with complements from the Sickle Cell South London Link Project.
We have places for fifteen teenagers from age 12 upwards to go to see the latest block buster film The Black Panther at the Odeon in Surrey Quays and we'll even treat you to lunch!!!
Email valerie.oldfield@sicklecellsociety.org for further information.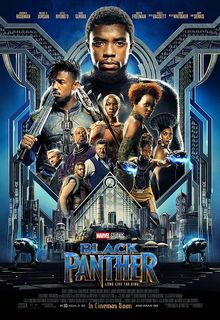 Trailer via http://www.odeon.co.uk/films/black_panther/17642/
ODEON says...
Welcome to Wakanda, the homeland of the 'Black Panther'. An isolated, technologically advanced African nation, it's a modern El Dorado – and now, T'Challa must defend it from an old enemy.

After his father's death, he has become King of Wakanda and the new Black Panther. And his mettle will be tested by the arrival of Erik Killmonger and Ulysses Klaue, who want to overthrow him for their own gain.

The breakout star of 'Captain America: Civil War' finally gets a solo outing in 'Black Panther', with a cast including Chadwick Boseman, Michael B. Jordan and Lupita Nyong'o.
The Sickle Cell South London Link is funded by: