Description
Is it possible to be Happy, Healthy, and Prosperous?
Can you really expect to have solid family relationships, peace of mind, and a feeling of security? Is there hope for a better tomorrow? The answer is a resounding "YES!" This workshop will tell you how you can take control of your destiny. Your future is not determined by other people or circumstances. In fact, regardless of your circumstances there is one undeniable freedom; the freedom to choose your attitude toward those circumstances and Build the Best You!
Building the Best You! CEU Number: CEU-104995 Designation: General Learning Level: Basic Subject Code: 8. Business & Professional Practice/Managing & Motivating Designers
---
Fiber ProTector Presents Your Instructor:
Jim Bardwell
Jim is from America's Music City, Nashville, TN! He has spent the last two decades working with some of the most successful, high-end Interior Designers in the country. He's shared the stage with Zig Ziglar, John Maxwell, Howard Partridge, and many other distinguished speakers. His passion is inspiring Design Professionals around the country to achieve Success!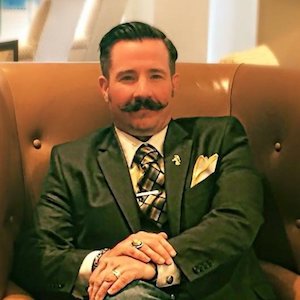 Jim is proud to be a Ziglar Legacy Speaker and a PII Accredited Trainer!