Come upon and appreciate the marvellous monuments of The City of Palaces on this unforgettable walk through the vibrant Historical Center.
About this event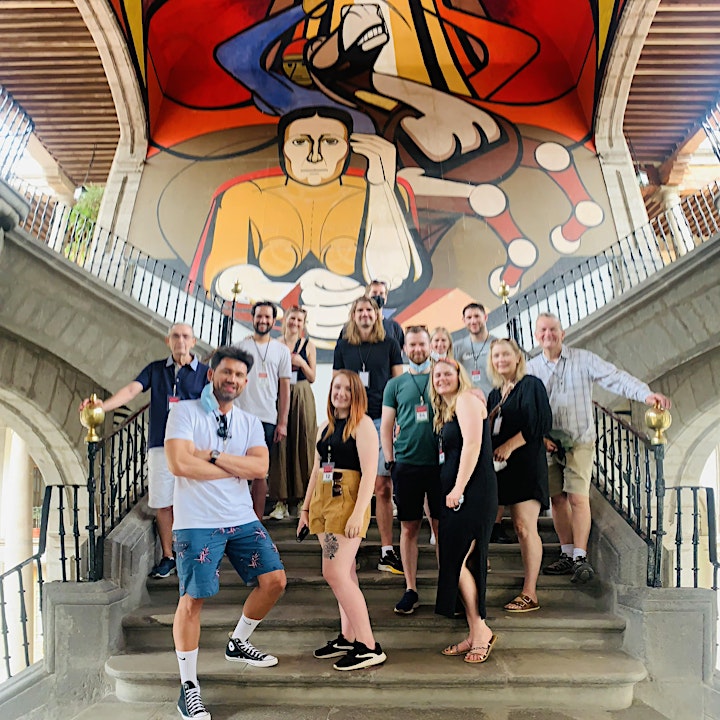 Hour: 10:30 hrs.
Duration: 2 hours
Meeting point: Círculo Mexicano Hotel (Behind the Cathedral)
You will find our guide holding an orange umbrella to receive you :)
Language: English
Price: Based on tips
Go ahead through the oldest city in the Americas, starting on the ancient Templo Mayor. A 14th Century holy site for the Aztecs civilisation where they performed their most sacred rituals and ceremonial activities.
Tune in to the backdrop of this pre-hispanic society and understand the history behind the Spanish Colonisation and how the mix build up this incredible country.
Continuing to The Ministry of Education, decorated with the vivid murals of the worldwide known Mexican artist, Diego Rivera. Heard about his life and the festivities that he portrays here, including the UNESCO World Heritage celebration El Día de los Muertos.
Submerge in the ancient rituals that blend with the catholic influence at the Metropolitan Cathedral and step into the majestic Zocalo square while you learn about the Independence of Mexico and the events that took place at this representative site.
Keep on to the streets hearing interesting facts about our succulent Mexican Cuisine and the elaboration processes of our native drinks: Tequila, Mezcal and Pulque.
Get going on a timeline to appreciate the colonial buildings fading into the 18th Century European influenced architecture. Admire the National Art Museum and feel enchanted for the fantastic interior of the Postal Palace.
Feel amazed and take a photo in a building covered in tiles, the delightful Casa de los Azulejos will impress you with it's beautiful design.
For the lasts steps, praise the wonderful Torre Latinoamericana and finish this sensational walking admiring the sublime Palacio de Bellas Artes.
Recommendations: Bring water, sunscreen, sunglasses, wear a hat or a cap, comfortable clothes and walking shoes.
Cancellation policy: You are free to cancel a booking anytime. In respect to our guides, we kindly remind you to cancel bookings you cannot arrive for.