Description
Chuck and Janet Sierk, the hosts of Central Lancaster Networking powered by Rockstar Connect, invite you to an evening of Rockstar Connect networking at Altana Rooftop Lounge on Thursday, April 11th, 6 PM to 8 PM.
We want to welcome Michele Quigley Photography as our VIP Sponsor for this month's Rockstar Connect - Lancaster event. Michele Quigley uncovers the unique spark of every person she photographs. Specializing in contemporary portraits including headshots, personal branding, beauty, glamour, maternity and more, her professional studio is designed to offer you outstanding service and an exceptional portrait experience.
It is a mix-and-mingle, after-hours business networking event and all may attend. Unlike other evening networking events, admission is free of charge, there are no boring speakers and no one is trying to sell you anything. Bring your old friends, make new friends and create your next meaningful business connection.

Altana Rooftop Lounge is providing complimentary finger foods on a first come first served basis as well as the free event space. Attendees are encouraged to reciprocate the venue's generosity by making a beverage purchase and by tipping their servers. It is the Rockstar thing to do. Feel free to come early for dinner, or stay after for drinks.

Rockstar Connect events are held in hundreds of cities around the United States and Canada and hundreds of thousands of networkers attend Rockstar Connect events every year. Our hosts believe that you have to give in order to get, which is why they organize this monthly event to support their local business community. Direct all questions to Rockstar Connect: 1 (800) 205-2327.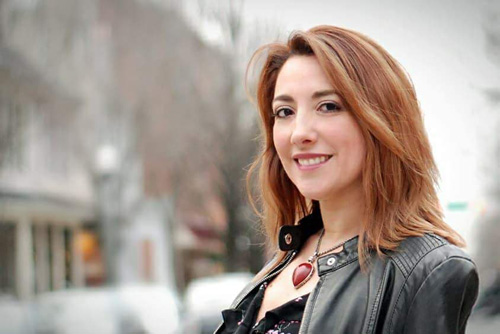 Chuck and Janet Sierk
http://www.homesforsaleinlancasterpa.net



Rockstar Connect
https://www.rockstarconnect.com/
All attendees are welcome, either living in or visiting the Greater Philadelphia, Pennsylvania area: Columbia, PA, Ephrata, PA, Elizabethtown, PA, Lebanon, PA, York, PA, Hershey, PA, Coatesville, PA, Reading, PA, Colonial Park, PA, Progress, PA, Harrisburg, PA, Havre de Grace, MD, Aberdeen, MD, West Chester, PA, Pottstown, PA, Engleside, PA, Hamilton Park, PA, Woodlawn, PA, Rossmere, PA, Conestoga Gardens, PA, Grandview Heights, PA, Bausman, PA, Conestoga Woods, PA, Sunnyside, PA, Glen Moore, PA, Clearview, PA, West Lampeter, PA, Hilltop Acres, PA, Homeland, PA, Linville Circle, PA, Lyndon, PA, Quaker Hills, PA