Description
JUST ADDED CHEF KEIDI!!!!!!!
CHEF KEIDI HAS JUST AGREED TO JOIN US AT THE AUG 5TH SOULSTICE!!!!
Chef Keidi Awadu is a Las Vegas based raw food chef who has developed a brand of nutritionally dense cuisine he calls Living Superfood ™. He has pioneered a healing modality called "full-spectrum hyper-nutrition" which uses using gourmet raw food cuisine as delivery vehicle for clinical nutrition (food for healing) and functional medicine (disease prevention).
Here are just a few of Chef Keid's biography
"Life-Lights":
• Award-winning raw food chef and longtime master of vegan & vegetarian cuisine
• Developer of the Living Superfood Full-Spectrum Hyper-Nutrition healing system
• Author of 28 books on health, economics, culture and the humanities
• Multi-media journalist for 39 years in print, broadcast and an Internet webcast pioneer
• Internationally featured lecturer on health, culture, global economics, conspiracy and
progressive activism
• Life-long career musician and recording artist
• 3 Years of laboratory experience as a reproductive biology cryogenics technician
• Trilingual (English-Spanish-French) and studied a total of 8 languages
• Life-long organic gardening expert horticulturalist
***You don't wanna miss this amazing experience! We will have TWO celebrity chef's in the house this SOULstice!!!
Chef Keidi's presentation begins at 4PM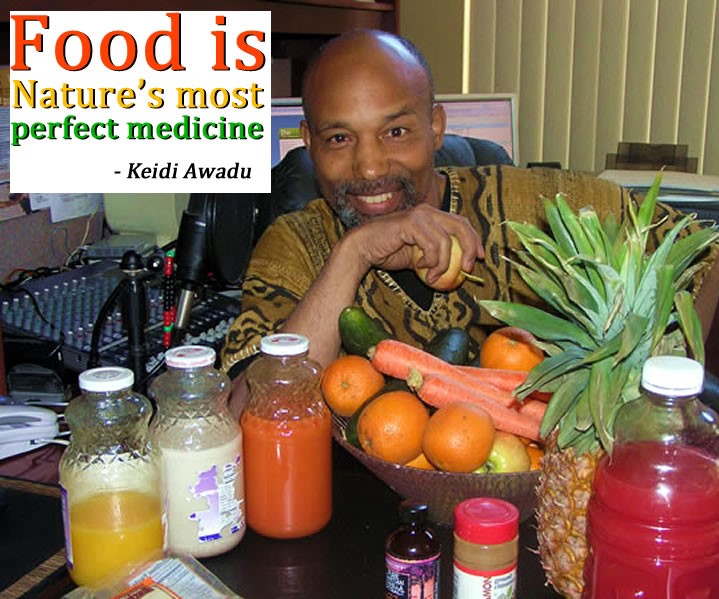 Special celebrity chef Lauren Von Der Pool will be conducting a FREE cooking demonstration at our August 5th SOULstice Shopping Bazaar! You'll learn savvy tricks of the trade while sampling the sweet taste of talent!
Grab an autographed copy of her most recent book "Eat Your Self Sexy" while you're here.
Bring a friend along to join in on the excitement!!!
Demonstration takes place 12:30-2PM
Lauren Von Der Pool's hunger for healthy living began in 2001 when she was only 16 years of age. When Von Der Pool realized that what was going on in her life and community was happening globally, she began to educate herself, her community, and the world about healthy living! The rest is history.
A graduate of Le Cordon Bleu Los Angeles and Paris Culinary School, Chef Lauren Von Der Pool has worked closely with renowned chefs and celebrity clients such as Wolfgang Puck, Alice Waters, Dr. Sebi, Patti Labelle, Stevie Wonder, Common among many others. Her A-list celebrity events include The Oscars, Grammy's, Screen Actors Guild Awards, American Music Awards, Golden Globes, The Olympics, Wimbledon, The Congressional Black Caucus, BET Honors, The Espy's, MTV Video Music Awards and countless movie premieres.
Visit our facebook page for more details: www.facebook.com/soulsticeshoppingbazaar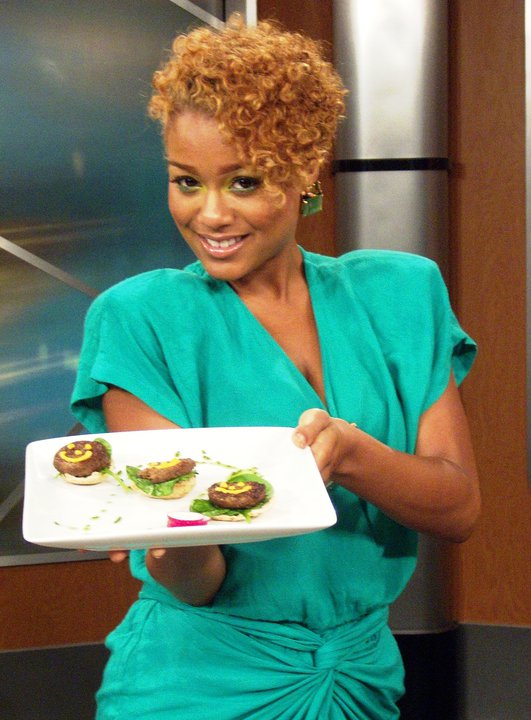 Currently accepting non food vendors.